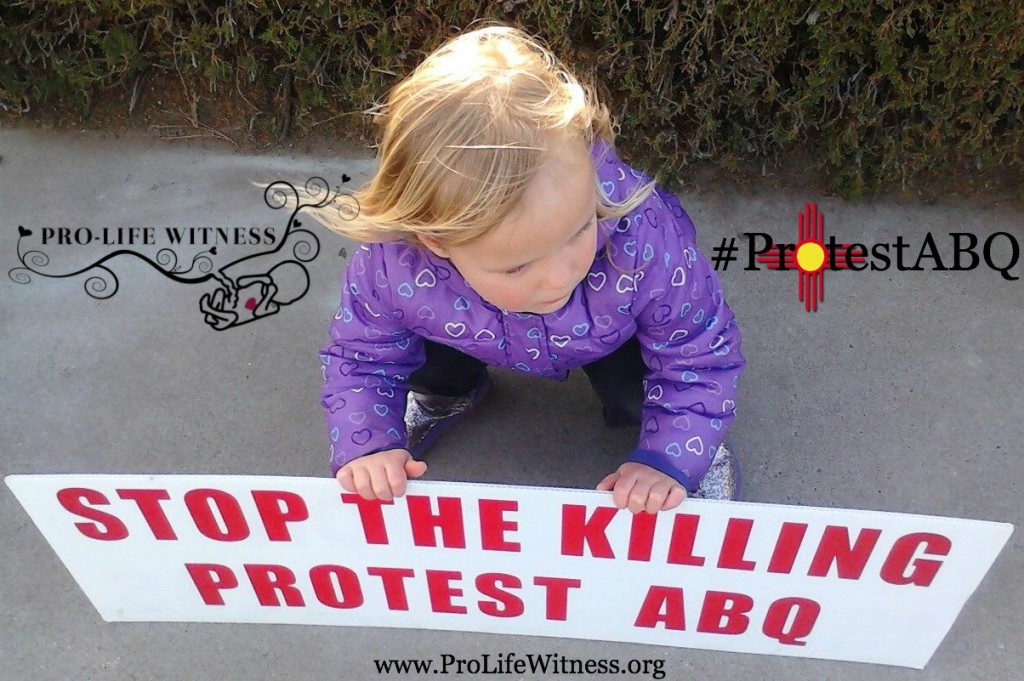 This month we have GREAT news to announce…and not so great news!
First the not so great news…
Over the past few months we have been under direct attack from the violent pro-aborts, in fact we recently found out that the sign shop that made all of our campaign (ABQ Voters For Late-Term Abortion Ban) signs for the November 19th election had a bomb EXPLODE while they were at the shop making our campaign signs! Local news station KRQE- 13 reported that it is possible the shop was targeted because it was believed to be our campaign headquarters!
Watch the report from KRQE 13 titled: "FBI investigating Albuquerque pipe bomb explosion"
For several months we have been sensing the urgency to increase our family's security. Even as a young family with children, those who are pro-death will not hesitate to harm us. In order to further protect our family we are asking for you to prayerfully consider a monthly or one-time contribution to make this possible.

You can donate securely online here: https://donate.cornerstone.cc/?mid=9447367466
Please cover us in prayer and we thank all of you in advance as you partner with us in this life saving ministry.
Now the GREAT news…
Click to read our exciting announcement in this months newsletter, testimonies from THE FRONT LINES, and some troubling e-mails we have been receiving in response to our latest public awareness campaign, PROTEST ABQ.
Thank you for your continued prayers, support and encouragement! We are so blessed and humbled by all of our partners in this ministry to save lives here in Albuquerque, New Mexico.