By Bud Shaver
Santa Fe, NM – The state of New Mexico is considered by some pro-abortion activists as, "No. 1 in the nation for providing equal access to sexual and reproductive health services"…[ABORTION!] in addition, we are known as the Late Term Abortion Capital of America.  
While pro-abortion extremists would champion the fact that New Mexico leads the nation for "Abortion On Demand, and Without Apology" and claim that unrestricted access to abortion services is wonderful for New Mexico…
Let's take an honest look at how these regressive policies may be actually holding New Mexico back from fulfilling its greatest potential. Instead of being a wonderfully empowering place to live…
In reality New Mexico is one of the worst places for children, families, and retirees to live:
This past week we joined our prayers with fellow pro-life American across the state of New Mexico and around our country to cry out to our Lord in repentance for 45 years of innocent bloodshed spilled all across our nation. On this 45th anniversary of the Roe vs. Wade Supreme Court Ruling (January 22, 1973) we must ask ourselves what more we can do to reverse this 45 year curse.
Wednesday, January 17, 2018: This past week we joined hundreds of fellow pro-life marchers for the Annual 2018 Sanctity of Life Awareness and Unity Day up in Santa, Fe to stand for life and send a strong message to the New Mexico legislature to enact laws to protect the most vulnerable community residing in New Mexico, those living in the sanctuary of their mother's wombs.
In addition, we were not there simply to march, we were also there to work and help get Pro-Life candidate, Michelle Garcia Holmes​ on the republican ballot for lieutenant governor of New Mexico for the 2018 upcoming election!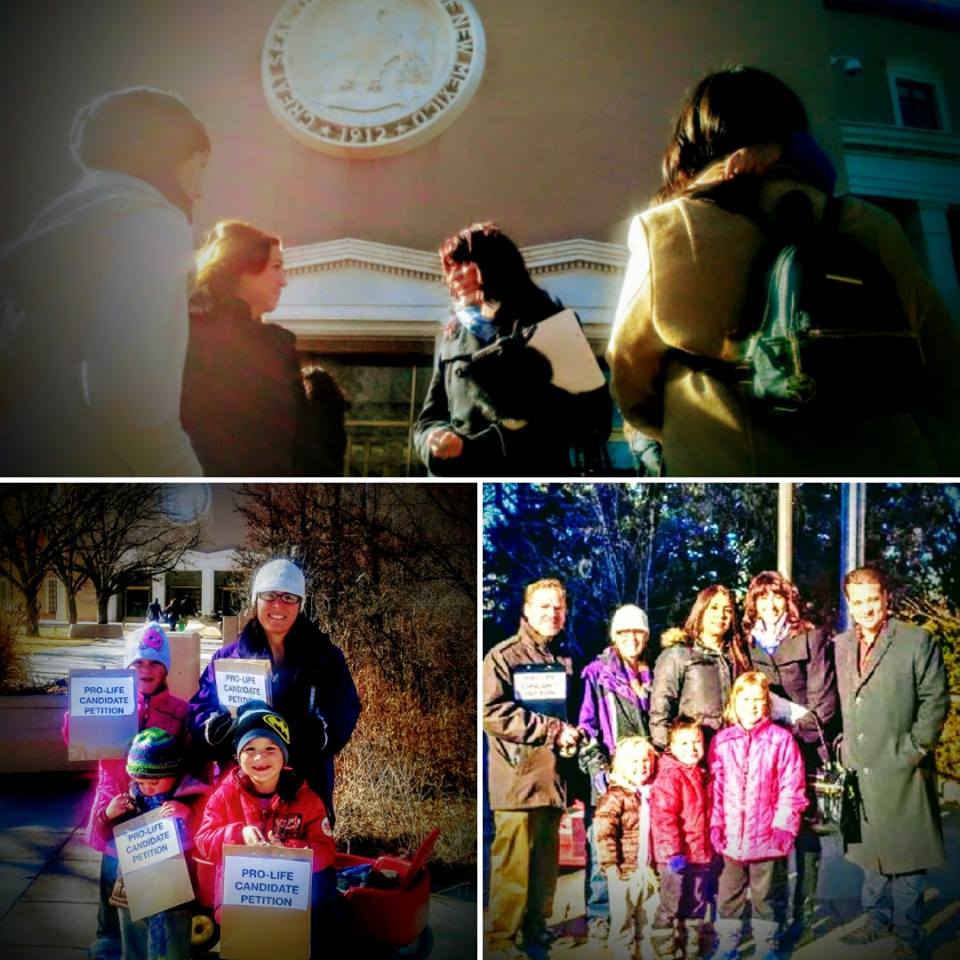 Friday, January 19, 2018: Also this past week we joined local pro-life activists for the First Annual: Albuquerque March for Life
March for Life around The University of New Mexico – UNM, a major player in the abortion cartel in New Mexico.

"January is Sanctity of Life Month so let's march for LIFE! Let's let our community and our government know that we will not silently stand by and allow state and federally sanctioned homicide any longer—and do it with the peace and love of our Messiah in the public square."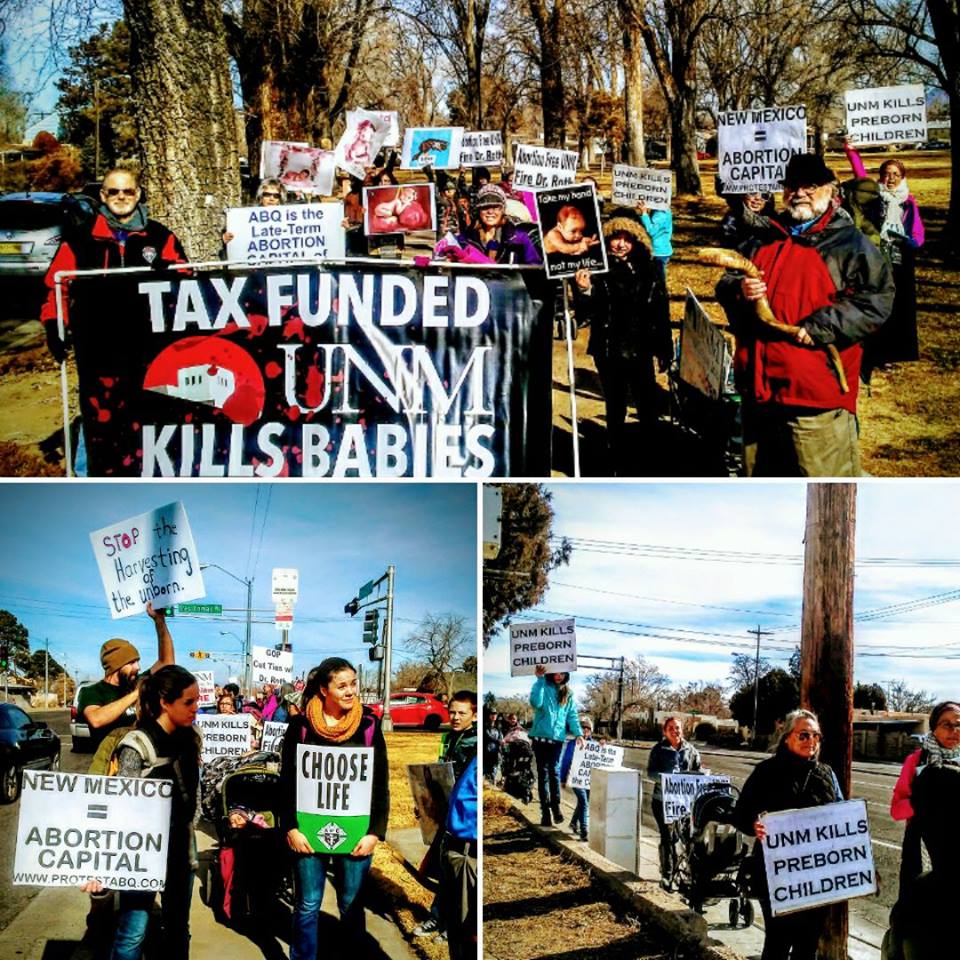 Saturday, January 20, 2018: Abortion Free New Mexico joined the Messianic pro-life community in Albuquerque, New Mexico for prayer and fellowship on Shabbat…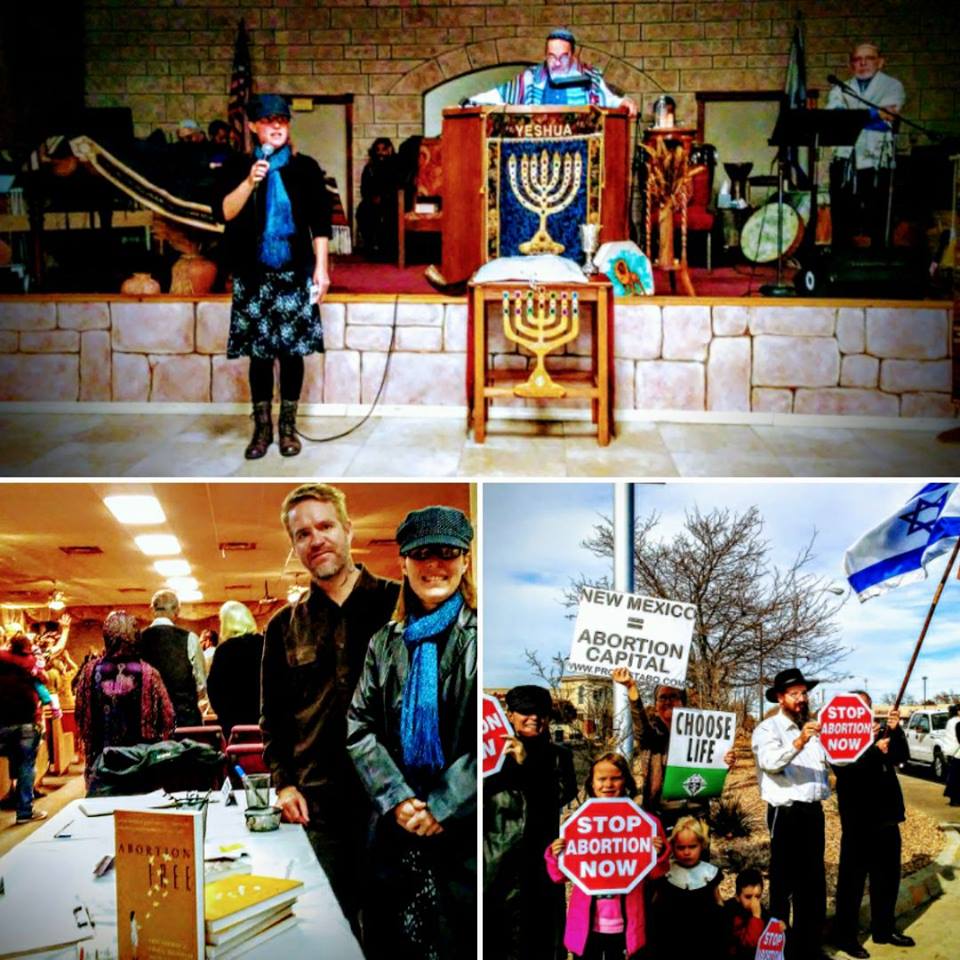 …and then we took our prayerful presence out to the streets to stand for life. Saturday, January 20, 2018.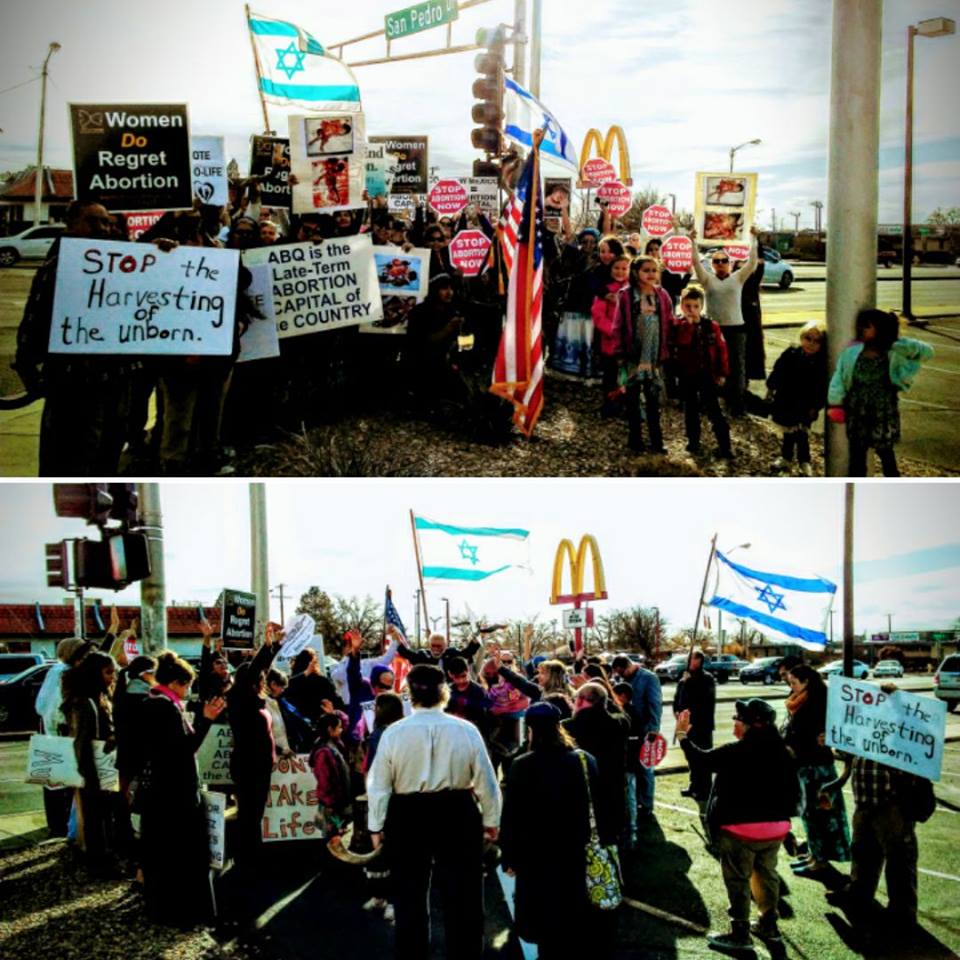 Sunday, January 21, 2018: Abortion Free New Mexico is visiting a different local church each Sunday this Sanctity of Life month 2018.We were at a church in Albuquerque, New Mexico for Sanctity of Life Sunday 2018.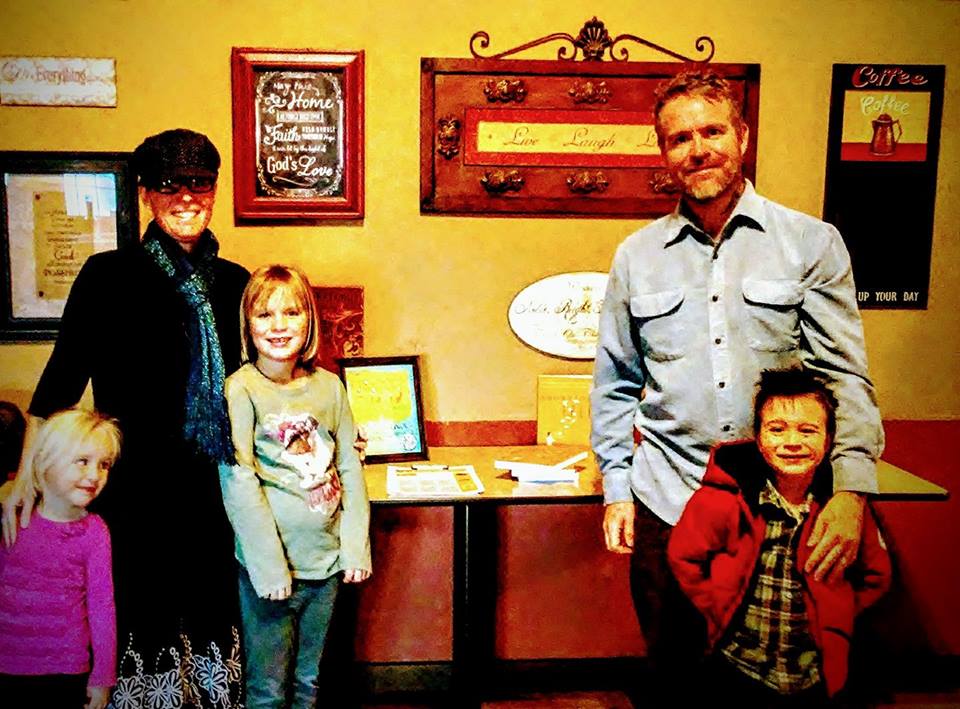 The 45th President of the United States addressed the 2018 March for Life, marking 45 years of legalized Abortion in America
Here is an excerpt of Donald J. Trump's Historic speech:
"As you all know Roe versus Wade has resulted in some of the most permissive abortion laws anywhere in the world. For example, in the United States, it's one of only seven countries to allow elective late-term abortions along with China North Korea and others. Right now, in a number of States, the laws allow a baby to be [aborted] from his or her mother's womb in the ninth month.
It is wrong. It has to change.

I strongly supported the House of Representatives' pain-capable bill, which would end painful late-term abortions nationwide. And I call upon the Senate to pass this important law and send it to my desk for signing." Donald J. Trump, President of the United States
President Trump's full historic speech to March for Life
We stand with President Trump and join him in calling upon the Senate to pass the Pain Capable Unborn Child Protection Act and send it to his desk for signing, thereby putting an end to painful late term abortions nationwide

.
To contact your senators about supporting the Pain-Capable Unborn Child Protection Act, go to StopAbortionNow.org.
To hear all the calls exposing elective late term abortions nationwide in our undercover series, go to PriestsForLife.org/LateTermAbortion.
Michelle Garcia Holmes Pro-life Statement by Bud Shaver on Scribd