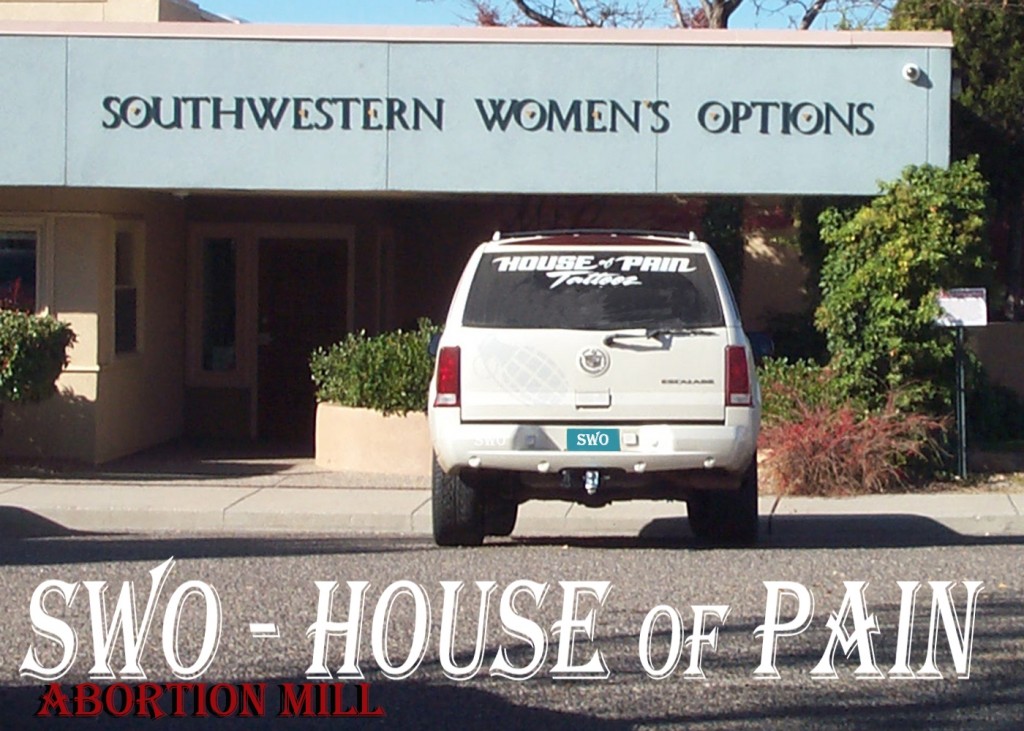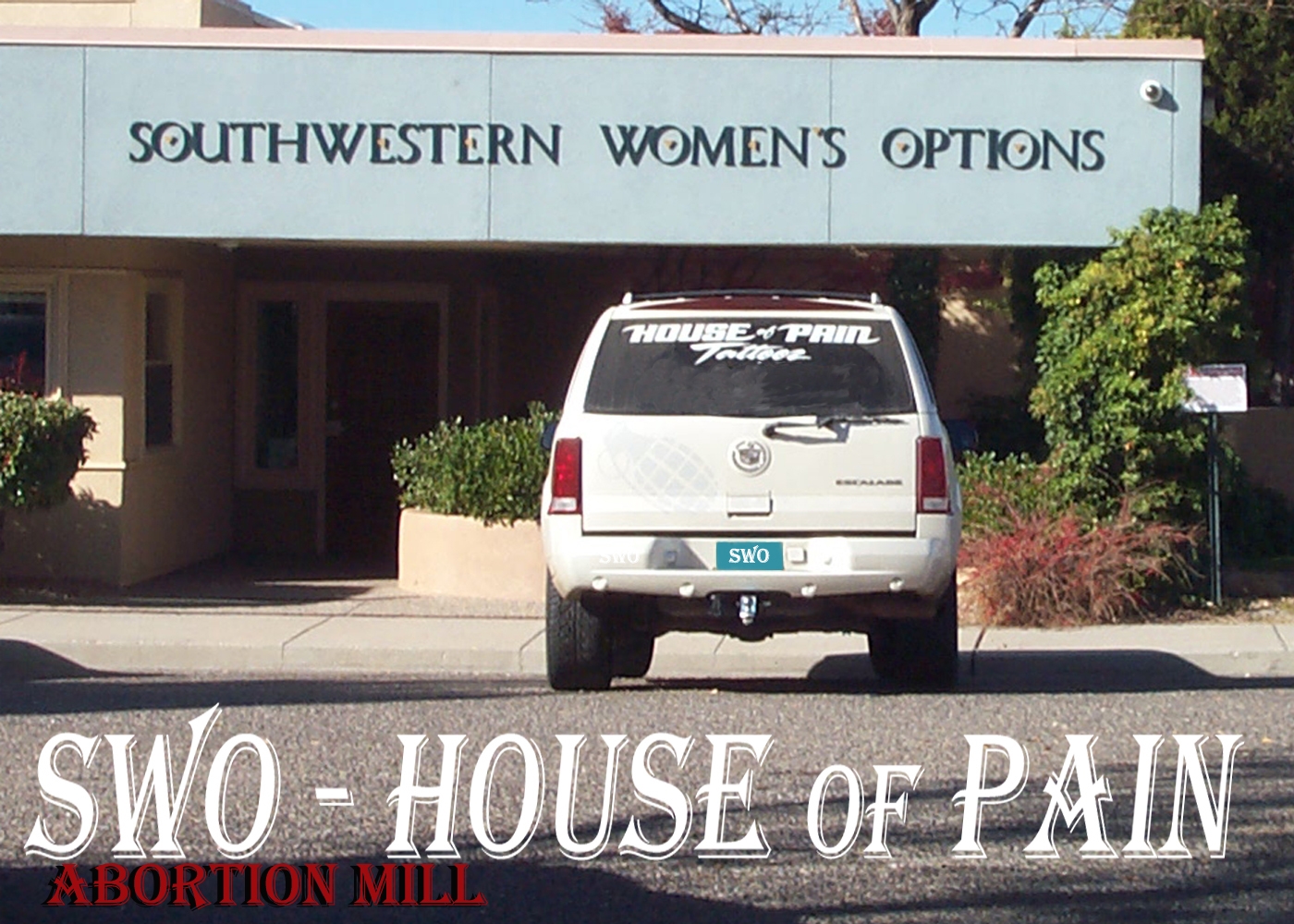 Albuquerque Abortion Abuses-911 Call Excerpts from Southwestern Women's Options (SWO)
The largest late-term abortion killing center outside of communist China
Below are links to full audio recordings, written transcripts, Computer Aided Dispatch (CAD) transcripts, and published reports documenting 20 abortion related injuries, which includes at least one woman's DEATH we've documented from (2008-2019).
From Southwestern Women's Options
7. 911 Call -Botched Late Term Abortion on 17-Year Feb. 10, 2010

8. SWO 911 Emergency Call Nov. 3, 2010

9. Heavy Hemorrhage After Abortion Feb. 19, 2011

10. Ruptured Uterus At SWO May 12, 2011

11. 911 Abortion Emergency Call from SWO Sep. 22, 2011

12. August 29, 2012: Woman Injured during botched abortion at SWO
SWO Consent Form 2012 by on Scribd
Consent form obtained by Tara Shaver and released with permission of the woman injured at Southwestern Women's Options.
13. February 7, 2013: Ambulance Transported Another Sella Patient to Hospital Moments Before Board Dismissed Negligence Charges
14. March 1, 2013: Botched Abortion at Albuquerque Late- Term Abortion Clinic Lands 14th Woman in Hospital
15. February 13, 2014: Ambulances Rush to Nation's Largest Late-Term Abortion Clinic After Two Botched Abortions
16. March 27, 2014: 16th Botched Abortion at Late Term Abortion Clinic In ABQ!
17. December 19, 2014: Ambulance Video: Seventeenth Known Medical Emergency at New Mexico Late-Term Abortion Clinic
18. February 4, 2017: Woman DEAD from Abortion at Late-Term Facility Currently Under Criminal Investigation
19. January 10, 2019: BREAKING: TWO MORE BOTCHED ABORTIONS WHILE NM DEMS ARE SET TO STRIP LAST PROTECTIONS FOR WOMEN
20. January 31, 2019: Two Medical Emergencies at New Mexico Late-Term Abortion Clinic Highlight Need for Trump's Ban on Barbaric Procedures
(Calls 1- 6 transcripts and Cad Reports and all the videos were complied by Operation Rescue)
3 Part Series- Inside New Mexico Reproductive Health Clinics
Life Ministries U.S. introduces 5 years of investigative research into New Mexico Reproductive Health Clinics
Watch: Full 45 minute feature
This 3 part series pulls back the curtain and allows you to hear these workers in their own words without us interjecting our opinions. The videos speak for themselves. You can decide for yourself about the legitimacy of New Mexico's Reproductive Health Clinics.

LifeMinsitriesUS.org
Watch Part 1 (15 min)
Part 1- This segment of videos exposes Albuquerque's late term abortion facility, Southwestern Women's Options (SWO). The fact that it is considered by the abortion lobby to be a Reproductive Health Clinic is disturbing as you will see.

LifeMinsitriesUS.org
Watch Part 2 (16 min)
Part 2- This segment of videos gives you a glimpse into the dangers posed to young women obtaining abortions in New Mexico. In fact, as you will hear New Mexico Reproductive Health Clinics pose a serious danger to ALL of the unsuspecting women who walk through their doors. This segment also delves into tax funding of abortions in New Mexico and the shocking revelation of how much Late-Term abortions cost the taxpayers. As this segment comes to an end you will hear a woman fighting for her life inside a clinic run by The University of New Mexico.

LifeMinsitriesUS.org
Watch Part 3 (14 min)
Part 3- This segment of videos documents a resident student at the University of New Mexico's (UNM) free standing abortion mill who explains the 2nd trimester procedure. Part of UNM's abortion agenda stems from their participation in the Ryan Residency training program which strives to raise up the next generation of abortionists through the training of medical students. Also, Planned Parenthood of New Mexico is caught covering up statutory rape and Whole Woman's Health of Las Cruces operates without a business license and an abortionist who travels from Tucson, AZ each week.

LifeMinsitriesUS.org