27 Babies Killed at ONE Abortion Center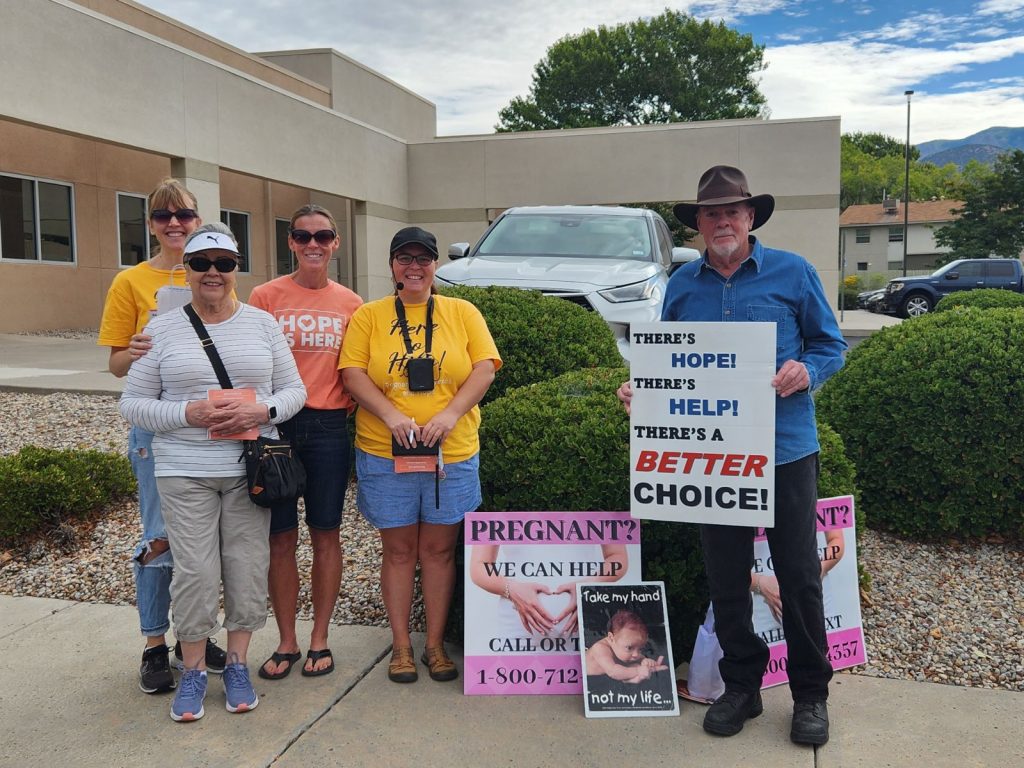 By Bud Shaver,
Albuquerque, NM– Each week Abortion Free New Mexico volunteers stand in prayer and sidewalk counsel women going into the Alamo Women's Abortion Clinic. On Saturday, October 7th 27 women entered the abortion facility to kill their children. One couple stopped to talk with a volunteer and was given life saving information and hope before entering the abortion center. It is unknown whether she chose life that day but seeds for life were definitely planted and we are praying that this couple never comes for an abortion in the future. 
Abortion Free New Mexico volunteers are compassionate and loving as they call out to each woman who is entering the abortion facility alone or is accompanied by a parent, partner, spouse, friend or family member. However, getting an abortion in New Mexico for a woman coming from out of state is usually FREE and her travel and lodging are also paid for by numerous pro-abortion groups. Needless to say, we are fighting a battle for life when abortions are highly incentivized.
Last Friday, Abortion Free New Mexico held a Sidewalk Counseling Training with 24 people in attendance. We are partnering with Love Life who has a gospel centered approach to reaching these women with hope to choose life but also the truth about a surrendered life in Jesus Christ. This week, a Love Life trainer will be with us on the ground to help us make sure we are being as effective as possible with our positioning and in our conversations. In New Mexico we need wisdom and an army to reach these women and to empower them to make a decision that ensures their child isn't brutally murdered.
Abortion Free New Mexico is on the frontlines of the battle in Albuquerque. Currently we are present at 2 of the 5 abortion centers offering love and support to abortion determined women. It is a fierce battle, especially since most of these women have come from Texas, some also from Oklahoma and elsewhere. We need your prayers and support as we obey the great commission and plead for mothers to choose life.
You Can Help us Fulfill our Mission for Life in New Mexico!
If you are local, you can get involved by filling out our volunteer form here.
If you want to help us be as effective as possible by helping to offset the cost of our sidewalk counseling trainings, please make a tax deductible gift here.
If you are able to help keep us in the battle each week and ongoing every monthly gift, please set that up here.
Another way to learn how the Lord has worked in our ministry this year and what we have planned for 2024 you can attend our Year End Finale for Life for FREE next month.