Celebrating Life: 2023 Year End Finale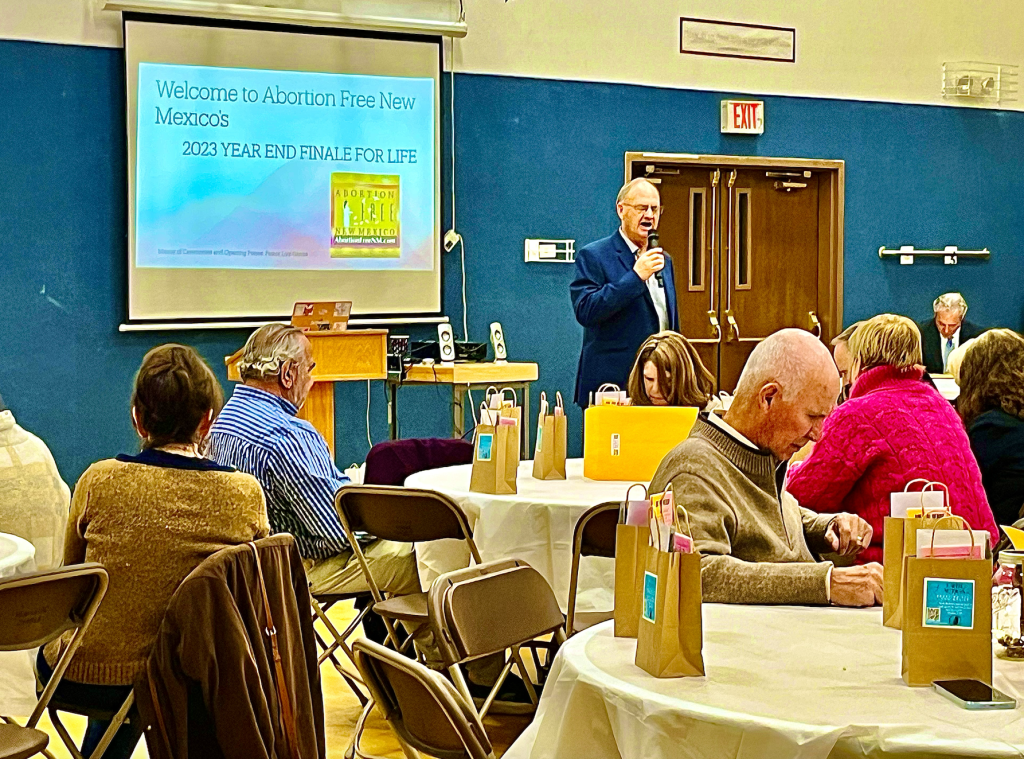 By Tara Shaver,
Albuquerque, New Mexico- Abortion Free New Mexico held our 3rd Annual Year End Finale for Life on Thursday, November 16th. We had an amazing turnout and heard such encouraging stories from our Guest Speaker, Troy Newman of Operation Rescue. 
Did you know that the largest peaceful civil disobedience campaign in American history was the pro-life Operation Rescue movement during the 1980's & 1990's, even eclipsing the Civil Rights movement during the 1950's & 1960's?
Over a delicious New Mexican dinner (catered by Central Grill), Tara gave a year in review update of our 2023 ministry activities and explained how we hope to increase our current program efforts in 2023. These include:
"No Sidewalk Without the Savior" prayer initiative at the UNMCRH and
Alamo Women's Abortion Center prayer and sidewalk outreach
"The Life Fund" which provides monetary support to women who choose life.
Abortion Free New Mexico is also committed to carrying on investigative research as well as documenting abortion injuries and collaborators at both aforementioned abortion centers.
We are so grateful for the support and prayers of the Pro-Life Community from those of you who believe in our mission to make New Mexico Abortion Free. We believe that Faith + Action is what it's going to take to reach this goal. If you'd like to join our weekly public prayer efforts sign up here.
Please view the event photos and videos below that were shown at the event. We would be so grateful to have you partner with us on a monthly basis or with a one time year end gift by clicking the tab below.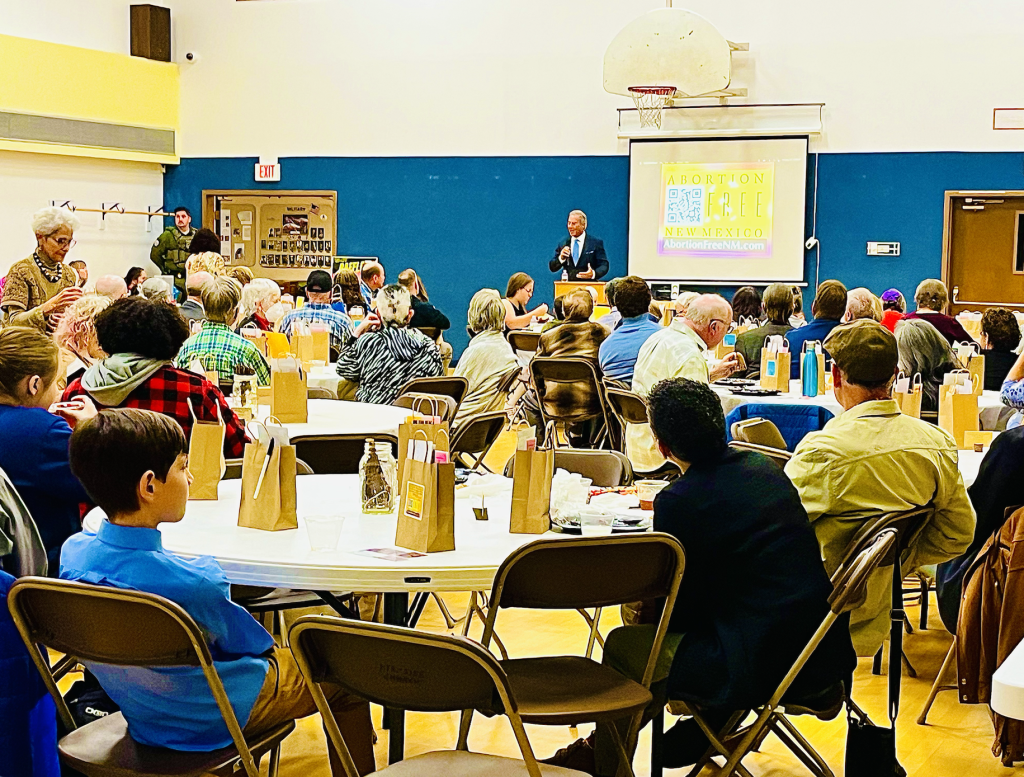 Keynote speaker: Troy Newman, President of Operation Rescue
Abortion Free New Mexico Year End Finale For Life 2023
Volunteer Appreciation Dinner.
2023 Faithful For Life Award Recipient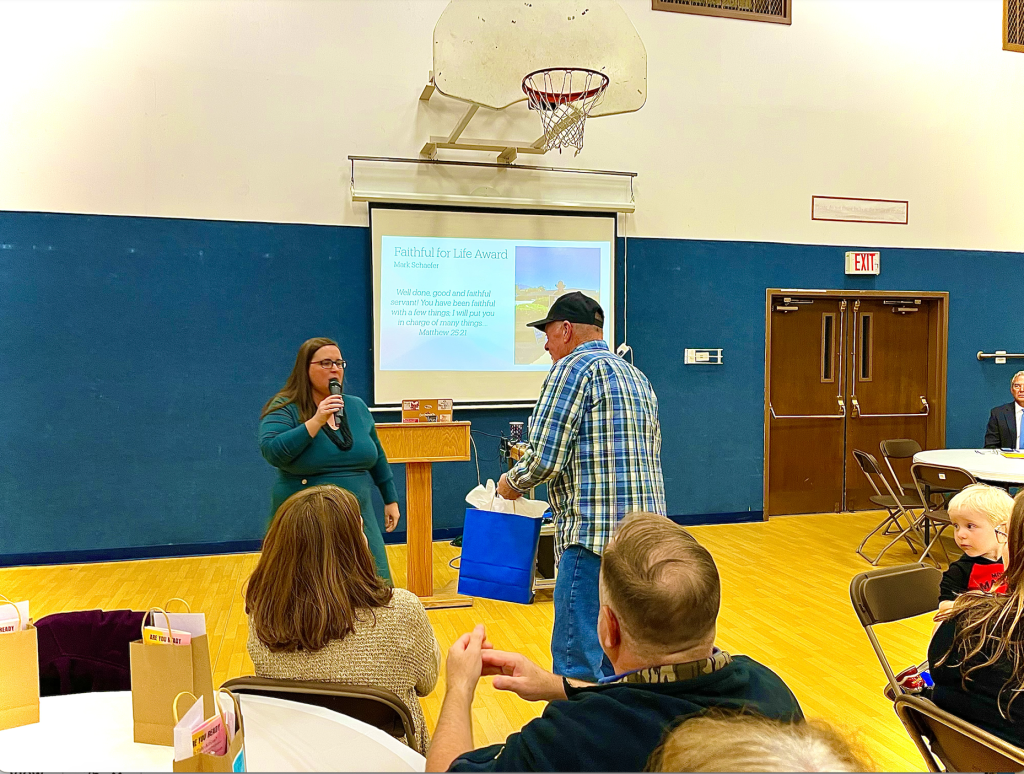 Abortion Free New Mexico was pleased to present Mark Schaefer with the first annual Faithful For Life Award. Mark is on the sidewalks multiple days each week and always fills in when we have a gap in the schedule. He truly has the heart of a servant and has displayed true faithfulness this year. Thank you Mark.
Partnership Highlight 2023
At Abortion Free New Mexico's Year in Finale For Life 2023 Appreciation Dinner, Miles Bengston shared exciting news about Abortion Free New Mexico's ministry partnership with Love Life in Albuquerque, New Mexico.
Learn more about Love Life at LoveLife.org.
Look at What the Lord has Done in 2023…
Together we are building an Abortion Free New Mexico.
Thank you for standing with us for LIFE!