SATANIC TEMPLE: Latest Group Intent On Expanding Abortion Services In New Mexico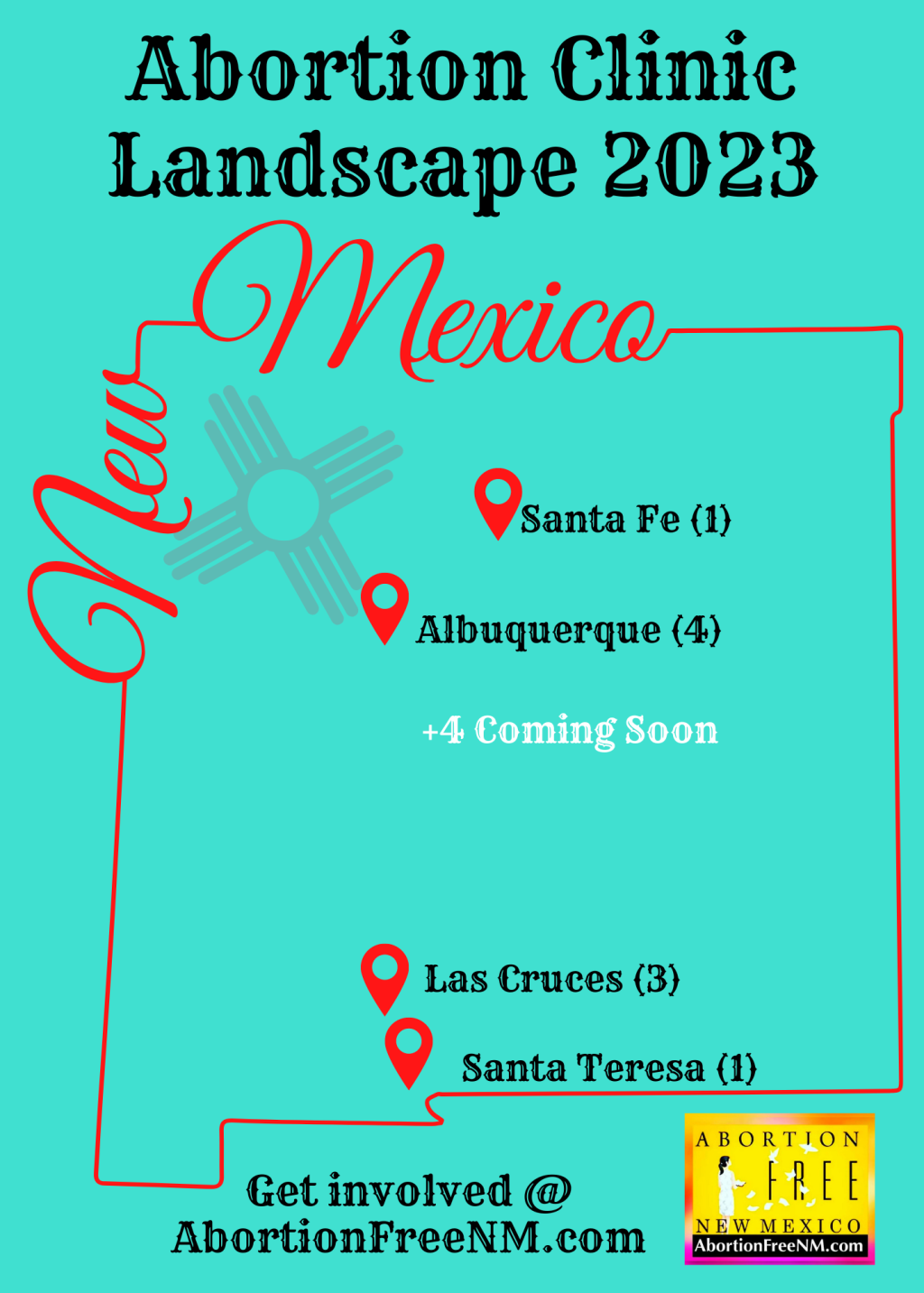 By Bud Shaver,

​Albuquerque, New Mexico- In the wake of Roe vs. Wade being overturned, the Satanic Temple is the latest group that has expressed their intention to expand abortion services in New Mexico.
​For its new facility, the temple said anyone in New Mexico seeking to perform its abortion ritual will be able to receive online medical services free of charge. Patients undergo a screening and virtual appointment before having their prescriptions sent to the clinic's pharmacy partner, who will mail the medications in a discreet package, it said.
Since Roe vs. Wade was overturned on June 24, 2022, two abortion facilities have set up shop in New Mexico, one in Las Cruces and one in Albuquerque, New Mexico. This brings the total number of active abortion facilities in New Mexico to nine with at least four others (including (1) the "virtual" Satanic Temple clinic and (2) a $10 million dollar facility pledged by New Mexico Governor Michelle Lujan Grisham) expressing the desire to provide abortions in New Mexico.
(3) On December 7, 2022 Whole Woman's Health announced that it had purchased a building in (Albuquerque) New Mexico and plans to provide abortion services.
​Whole Woman's Health is grateful to announce that we have purchased a building and we will soon offer a full range of abortion and sexual health care in New Mexico."
(4) Valley Abortion Group, founded by Carmen Landau, announced its intention to open a facility in New Mexico to provide abortions at all gestational ages. However, it is uncertain if their plans to open a new late-term abortion clinic in Albuquerque will succeed after the recent sudden death of abortionist Carmen Landau.
Valley Abortion Group will be the first 100% employee-owned, majority-BIPOC, women- and nonbinary-led abortion care facility in the US. We are a group of practitioners who are local to New Mexico, who have worked as a team for years. We provide expert, compassionate abortion care at all gestational ages."
​Tara Shaver, spokeswoman for Abortion Free New Mexico issued the following statement,
The Satanic Temple is, unfortunately, the latest group to capitalize on New Mexico's abortion extremism. Satanists, extreme feminists and progressive Democrats are opening our state to the worst elements of society. Not only is New Mexico a destination for abortion tourism, it is now the destination for 'religious abortion rituals'. It's a sobering reality that the leaders of this state, who continue to push their radical pro-abortion agenda upon the people, have made an alliance with sinister forces.

In stark contrast to the pro-death agenda being foisted upon New Mexico, the pro-life community is working to empower women, protect children and build a culture of life."
New Mexico Abortion Clinics 2023
Santa Fe, New Mexico
Planned Parenthood: Medical Abortion -Abortion Pill up to 11 weeks
Albuquerque, New Mexico
Southwestern Women's Options: Medical Abortion and Surgical Abortion UPDATE (up to 23.6 weeks)
Planned Parenthood Surgical Center: Medical Abortion and Surgical Abortion (up to 19 weeks)
University of New Mexico Center for Reproductive Health: Medical Abortion and Surgical Abortion (up to 25 weeks)
Alamo Women's Clinic: Medical Abortion and Surgical Abortion (up to 18 weeks)
Las Cruces, New Mexico
Las Cruces Women's Health Organization: Surgical Abortion (up to 19 weeks)
Planned Parenthood: Medical Abortion (Abortion Pill up to 10 weeks)
Full Circle Health Center:  Medical Abortion (Abortion Pill up to 10 weeks)
Santa Teresa, New Mexico
Women's Reproductive Clinic: Medical Abortion (Abortion Pill up to 10 weeks)
Announced Coming Soon…
​"Virtual" Satanic Temple clinic (Abortion Pill up to 10 weeks offered by mail)
​$10 million dollar facility pledged by New Mexico Governor Michelle Lujan Grisham (Las Cruces, New Mexico)
​​Whole Woman's Health (Albuquerque, New Mexico)
​​Valley Abortion Group (Albuquerque, New Mexico)