Join Us For The National Day Of Remembrance For Aborted Children On September 10, 2022
By Bud Shaver
Albuquerque, New Mexico- Now that Roe v. Wade has been overturned, it is crucial that we continue to mourn the millions of lives lost to abortion, and repent of the national sin of abortion, even as we begin the project of extending legal protection to unborn children in every state we can.
On Saturday, September 10, 2022 pro-life Americans all across the country will honor the memory of the more than 60 million unborn victims of abortion during the National Day of Remembrance for Aborted Children.
Solemn prayer services will be held simultaneously at gravesites where abortion victims have been buried, as well as at many other memorial sites dedicated in their honor.
Join Abortion Free New Mexico in Albuquerque, at the only location in New Mexico where two aborted children are buried, for the National Day of Remembrance for Aborted Children and ensure that our unborn brothers and sisters will not be forgotten.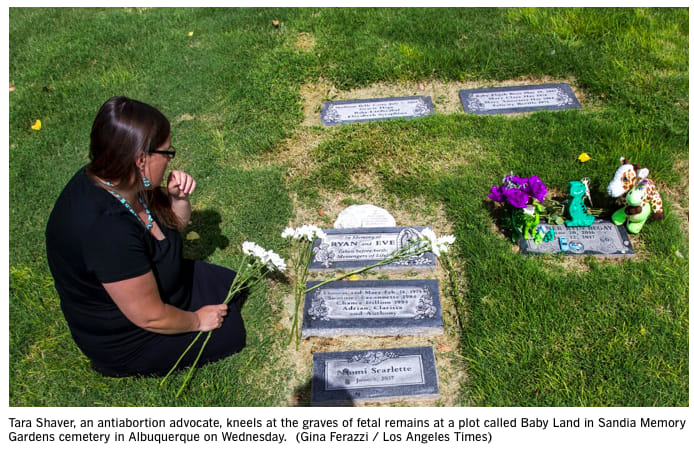 Memorial Service for Victims of Abortion
Event Details
By participating in the National Day of Remembrance, visiting these solemn memorial places at other times of the year, and spreading the word about this prayer campaign, you are helping to humanize our aborted brothers and sisters and deepening your own commitment to ending the injustice of abortion. The National Day of Remembrance also offers hope and healing to women who have had abortions and others who have been hurt by abortion.