2017 Year In Review: Top 10 Highlights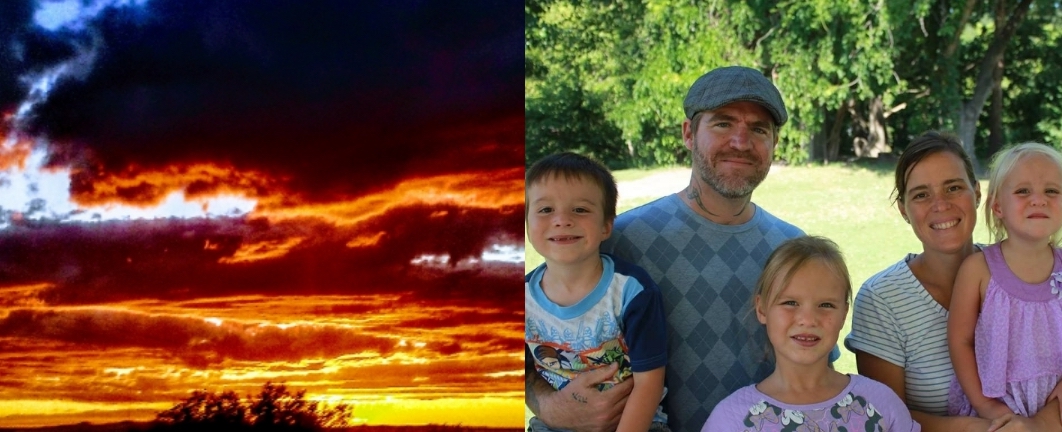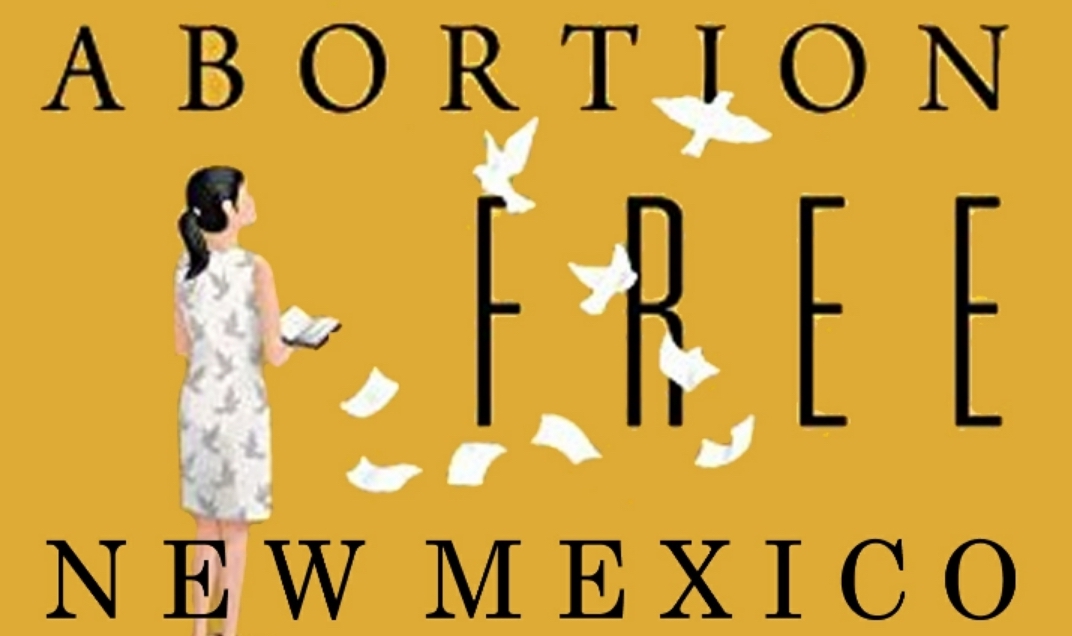 Dear Friends,
Albuquerque, NM- 2017 has come and gone so quickly. It has been a very busy year! We have so much to thank the Lord for, especially the reinforcements He has sent our way from Congressman Steve Pearce and President Trump's administration. Our prayer for 2018 is that we will begin to see fruit after 7 years of ministry and that life will begin to spring forth from this desert land (Isa. 32:15). Here is a glimpse of all that happened in our ministry this past year. God's blessings to you and your family in 2018.
#1- BABIES BORN
We were blessed to see two babies who were born because of God's faithfulness and our outreach to abortion minded women over the years. The Lord knows how many more are alive today. Read more here: She Hitchhiked…?
#2- FBI REVIEW
Two years after Tara filed a complaint with the New Mexico Attorney General, Congressman Steve Pearce confirmed that UNM and SWO are now under review by the FBI for their use of aborted baby remains. Read more here: FBI REVIEWS CRIMINAL REFERRALS
#3- DEATH EXPOSED
We worked with Operation Rescue to release documentation about the abortion related death of a 23 yr. old Albuquerque resident. A subsequent Medical Board complaint was also filed asking for an investigation into Curtis Boyd's involvement in the woman's death. Read more here: Official Complaint Filed Regarding Woman's Death During Late Term Abortion
#4- UNDERCOVER AT 37 WEEKS
This project gave a rare look from inside the nation's largest late term abortion facility, Southwestern Women's Options. It exposed how far the abortion industry is willing to go. We also interviewed Felicia who shared what it was like going undercover at 37 weeks! Read more here: NEW VIDEO: UNDERCOVER AT 37 WEEKS- PRESSURE TO ABORT
UNDERCOVER AT 37 WEEKS- PRESSURE TO ABORT
IN-DEPTH INTERVIEW: UNDERCOVER AT 37 WEEKS- PRESSURE TO ABORT
COHORTS OF DEATH: UNDERCOVER AT 37 WEEKS EXPOSES UNM LATE TERM ABORTION COLLUSION
#5- COLLABORATION
We partnered with Priests for Life to expose Late Term Abortion Across America. Together we released 19 undercover calls, documenting abortion mills who readily perform abortions on healthy mothers carrying healthy babies after 20 weeks of pregnancy. Our goal is for a federal law to be passed to end late term abortion nationwide. The House has already done so, the Senate will be voting on it in January 2018. Visit Priests for Life for more information: Exposed: Late Term Abortion
FULL LIST OF UNDERCOVER RECORDINGS! MORE TO COME…
#6- 6 PART SERIES
We compiled a 6 part series documenting the Abortion Landscape shift in NM since 2010. This highlighted how the abortion cartel is in full retreat and that their plans of expansion throughout NM have been stifled. We have a watchful eye on the entire state's abortion facilities and have plans to continue working to systematically see that these facilities close down. until NM is abortion free.
#7- PRO-LIFE CANDIDATE
We fully supported Michelle Garcia Holmes as candidate for Albuquerque Mayor. While she did not win this election, she is now running for Lt. Governor of New Mexico. Solid Pro-life Christians in office are desperately needed here in New Mexico.
FROM THE SANTE FE NEW MEXICAN REPORT:

"Garcia Holmes has been particularly outspoken on abortion. She backed a ban on what are known as late-term abortions."
#8- ARCHBISHOP MEETING
The Abortion Free New Mexico team had a meeting with the new Archbishop of New Mexico. This meeting was to acquaint ourselves with each other and open the line of communication. The Archbishop expressed his desire to form a pro-life commission. Read more here: UPDATE on Our Long Awaited Meeting with New Mexico Archbishop Wester and more…
#9- LAUNCHED ABORTION FREE NEW MEXICO (AFNM)
Abortion Free New Mexico launched to begin a systematic effort to close down New Mexico abortion facilities through investigative research and the accountability that comes from filing appropriate complaints. Read more about our official launch here: May Newsletter: Not by might, nor by power, but by my Spirit…
#10- CAMPAIGN ENDS
Our call to leaders is, "Stand up for the babies and we will stand down." Early in 2017 we felt that state leaders were starting to stand up… from the Archbishop to state legislators. So we wrapped up Protest ABQ and shifted to Abortion Free New Mexico (AFNM).
Read more about Protest ABQ
The abortion cartel in New Mexico has many weaknesses which we will hone in on in the New Year, 2018…
Some of what we will be doing includes:
–Educational church outreach to inspire and equip the churches to stand for life.
– Bringing accountability and exposure to key entities that are keeping abortion in New Mexico.
– A public awareness campaign in eastern New Mexico to encourage Abortionist Franz Theard to close his abortion business. And more…
Please Pray With us For New Mexico in 2018
Strongholds to be broken that are keeping abortion in New Mexico.
Babies lives to be saved as abortion facilities close down in New Mexico.
Pro-Life leaders to be appointed throughout the state and that they make every effort to protect the babies.
THANK YOU FOR FOR STANDING WITH US FOR LIFE!
We are a Christian missionary family serving in Albuquerque, New Mexico. Putting our faith into action, for the past 7 years we have exposed Albuquerque as the late term abortion capital of the nation and have worked to bring accountability to an unregulated abortion industry that is killing children in their mothers wombs up to the day of birth.
In order to be the most effective in our pro-life ministry, we do this important work full time while homeschooling our children and raising them to have a biblical worldview. We rely solely on the provision of the Lord and individuals like you to provide for our daily needs.
We would be blessed to have you partner with us in this ministry. Your prayers and support are invaluable.
CLICK HERE To make a secure tax deductible donation online.
*Or Checks made out to Life Ministries U.S. are tax deductible.
P.O. Box 50351
Albuquerque, NM 87181
Thank you for your prayers and support on behalf of our ministry and our family. We love you all and keep you in our prayers.
Love and Blessings in the New Year, 2018
Bud and Tara Shaver 
"Seek the well being of the city to which I have sent you. Pray for it to the Lord. For in seeking its well being you shall find your own." Jeremiah 29:7