May Newsletter: Not by might, nor by power, but by my Spirit…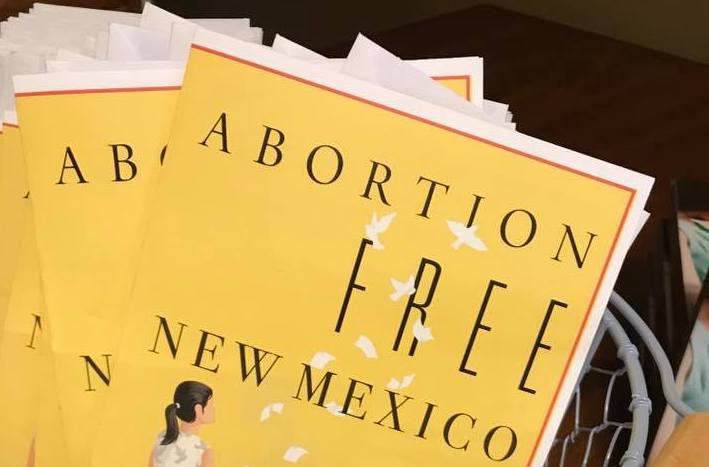 Dear Friends,
When  Fr. Stephen Imbarrato invited us to come to New Mexico in 2010, our goal was to lay a foundation that would ultimately lead to New Mexico becoming abortion free. Fr. Imbarrato asked us to come and expose those who are perpetuating pre-born child killing in this state. Over the past 7 years, we have done just that! In addition, we have accomplished many other things that have laid a foundation for our latest initiative and our ultimate goal, Abortion Free New Mexico!
In 2014, four years into our ministry here, the Abortion Free manual was published. It is written by Troy Newman and Cheryl Sullenger of Operation Rescue. Our work is even mentioned in it. Here we are with Cheryl at a church in Albuquerque this month introducing other Christians to a concept that is attainable with the proper tools and a never give up mindset!
Zechariah 4:6 is the perfect declaration for what the Lord wants to accomplish here: An Abortion Free New Mexico.
"Not by might, nor by power, but by my Spirit, says the Lord of hosts."
We have the tools and the Spirit of the living God that goes before us in this spiritual battle. Thank you for standing with us, for your prayers and for believing with us that evil does not have the final say here but the Lord does.
National Leaders Join us For Launch of Abortion Free New Mexico


On April 18th, we were blessed to have some of our closest friends and mentors join us to share about our pro-life journey and how God has blessed many of our efforts over the years.
We began our pro-life journey with a pro-life youth organization, Survivors. If it had not been for the training we received under the leadership of Jeff White and Cheryl Conrad we probably would not still be doing pro-life work. Being immersed into the fire from the beginning has instilled in us a passion and perseverance to continue on in the face of any opposition. We are forever thankful for Survivors and it was great having them share about our journey with them at our launch this month.
Cheryl Sullenger with Operation Rescue, was our keynote speaker and she shared with our audience the fruit of some of the projects we worked on while in Wichita. She also cast the vision for the model we will use to close down New Mexico's abortion facilities through investigative research and more. We value her wisdom and all the work she does on a daily basis.
Our good friends and local Pastors The Lardizabal's and Clarence Washington also shared as those who have stood with us from the time we moved here. They have seen us at highs and lows and always encouraged us to keep doing what God has called us to do.
Please pray that individuals, churches and others will catch this vision and become more involved in this effort.

BREAKING: NM AG "Aggressively" Investigating UNM & SWO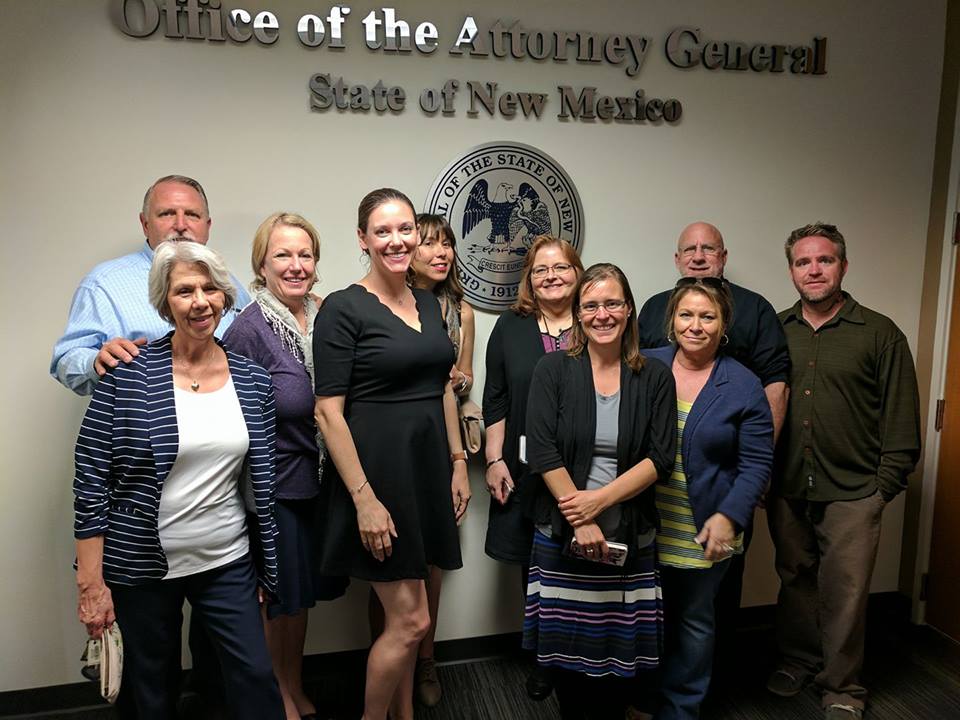 Excerpt from an article by Cheryl Sullenger, Senior Vice President of Operation Rescue
Albuquerque, NM – In a new, encouraging development, the office of New Mexico Attorney General Hector Balderas has confirmed to a group of pro-life leaders that an investigation of a complaint filed by Tara Shaver of Abortion Free New Mexico against the University of New Mexico (UNM) and Southwestern Women's Options (SWO) is being "aggressively" pursued.
"We are aggressively working on gathering further information that will assist in our ongoing review of this matter," stated James Hallinan, Communications Director for the Office of Attorney General Hector Balderas, in a written statement requested by Operation Rescue.
Maestas informed the group of leaders that the Attorney General's office has sent "inquiry letters" to UNM and SWO requiring a "large amount of information to be produced" as part of the inquiry into alleged criminal conduct…
Continue reading here: New Mexico AG "Aggressively" Seeking Documents from UNM and Late-term Abortion Business in Criminal Investigation

Exposed: 33 Week Late Term Abortion In New Mexico
Albuquerque, NM- In January of 2015 a 20 year old woman from Great Britain sought a destination willing to perform an abortion for her at 30 weeks of pregnancy… so that she could continue going to college. Did she have to go to Vietnam, China, or North Korea? No, she traveled to Albuquerque, New Mexico to have her baby killed.
Why didn't she have her late-term abortion in Great Britain? Because the international community has rightfully rejected barbaric late term abortions. Only 7 nations including China, North Korea, Vietnam, Singapore, Canada, Netherlands and the United States of America still allow them.
Most Americans refuse to accept the assertion that late term abortions are performed here. Interestingly, late-term abortion is overwhelmingly rejected by 80% of American women! Even a majority of the "pro-choice" community is uneasy declaring their support for such a barbaric procedure.
Unfortunately, the majority opinion hasn't translated into public policy…
Albuquerque, New Mexico is home to the nation's largest late term abortion killing center, Southwestern Women's Options and is considered the late term abortion capital of America, actually of the world. Late term abortions occur so regularly at Southwestern Women's Options that late term abortionist Susan Robinson, who recently retired from SWO emphatically stated in an interview in 2014,
'[Women] come from all over the United States and Canada and all over the world too; I mean you have patients who come to us from Europe, we have patients from Australia, we have patients from Afghanistan[.]"
But don't just take our word for it that late term abortions actually occur here or even the word of a former late term abortionist…
Watch our latest undercover video for yourself: Exposed: 33 Week Late Term Abortion In New Mexico

RELATED: Nine Things You Should Know About Late-Term Abortions
#ProtestPP


#DefundPP Protest in Albuquerque, New Mexico sponsored by Abortion Free New Mexico and Fr. Stephen Imbarrato: The Protest Priest of Priests for Life.
Over 150 locations all across the country stood in solidarity for prayer and protest!
For more information visit: protestpp.com
Love and Blessings, Bud and Tara
Thank you for your prayers and support on behalf of our ministry and our family. We love you all and keep you in our prayers.
Ways to be a blessing for life in the new year:
-Become a monthly financial partner securely online here.
-Give a one-time financial gift from your income tax return.
–Host an Abortion Free New Mexico Strategy Seminar for your Church, Home Group or Organization.
"Seek the well being of the city to which I have sent you. Pray for it to the Lord. For in seeking its well being you shall find your own." Jeremiah 29:7