UPDATE: UNM Petition Is Striking A Nerve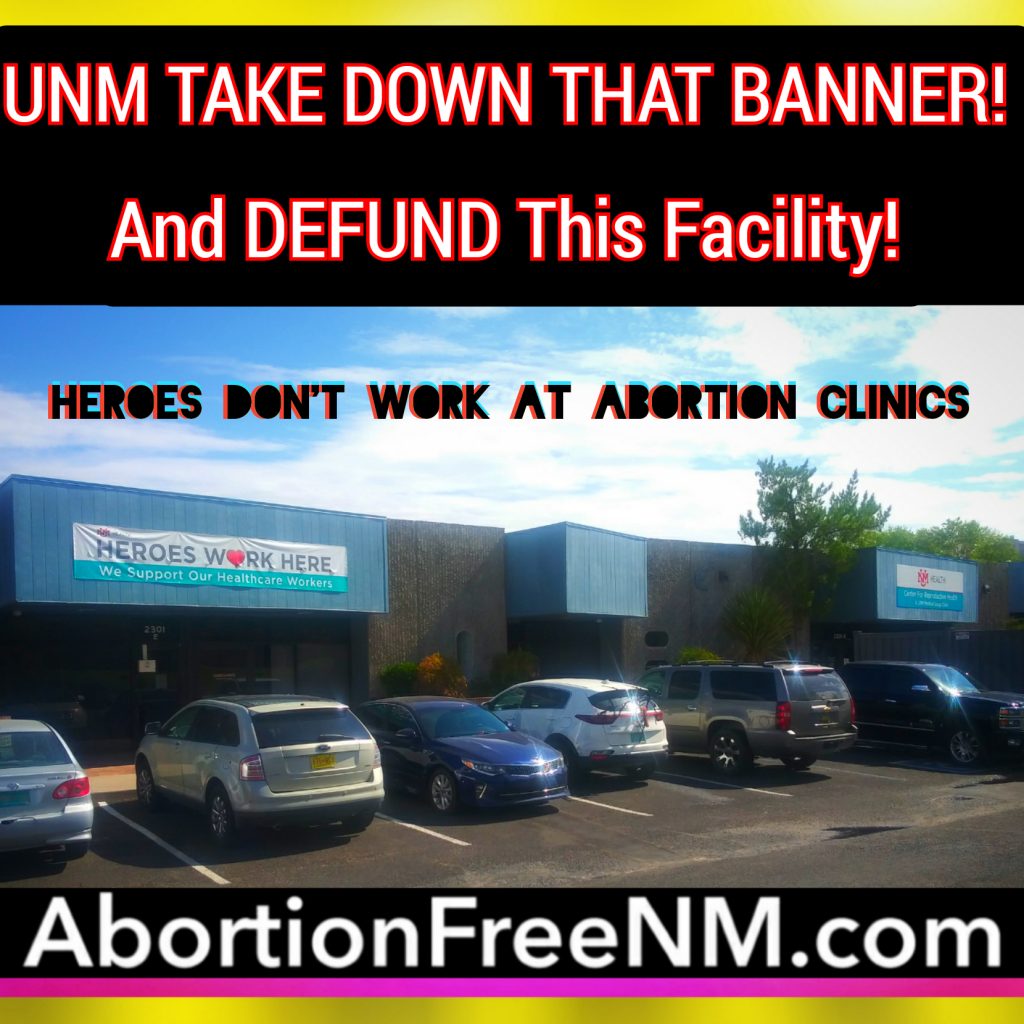 By Bud Shaver
Albuquerque, New Mexico- Abortion Free New Mexico launched an online petition campaign four months ago demanding that the University of New Mexico take down the offensive, "Heroes Work Here Banner." This week we recieved a call from UNM Medical Group stating that due to the massive numbers of emails they are receiving it is overwhelming their inboxes and disrupting their email services internally! The tech department asked us to update the contact for our online petition and direct our concerns to the Communications Director of the UNM Medical Group.
Your voice is being heard loud and clear and is obviously striking a nerve!
​Due to the overwhelming response to our UNM petition calling on the University of New Mexico to remove the offensive "Heroes Work Here Banner" we are asking you to DOUBLE DOWN, AND SIGN THE PETITION AGAIN AND SHARE THIS PETITION WITH OTHERS! This time, when you sign the petition, an automatic email will be generated and sent to the Communications Director at the UNM Medical Group, UNM President Garnett Stokes, and all of the UNM Regents!
The petition reads in part,
"We the People of New Mexico, citizens, taxpayers, University of New Mexico Alumni, are disgusted that the University of New Mexico, our state's flagship institution, has publicly deemed abortionists heroes by means of a banner attached to one of its buildings with the message "Heroes Work Here". This facility is located at 2301 Yale SE in Albuquerque, New Mexico. Heroes do not work at abortion clinics.

For an abortion facility, whose main purpose is to take life, to blatantly compare itself to hospital medical staff caring for COVID-19 patients is shocking and insulting. We do have medical heroes, saving lives every day while risking their own safety and well-being, however, they are not working at this abortion clinic. The UNM Center for Reproductive Health performs late term abortions through 6 months gestation!

The University of New Mexico is an institution of higher learning, in addition to removing the "Heroes Work Here" banner, our hope is that UNM will disassociate the university from this facility because the intentional taking of an innocent person's life should never be associated with our university's policies or mission."…. ​
UNM REMOVE "HEROES WORK HERE" BANNER AND CLOSE ABORTION FACILITY (UNMCRH)
Click Here To Read the Full Petition and Sign The Petition (Again!)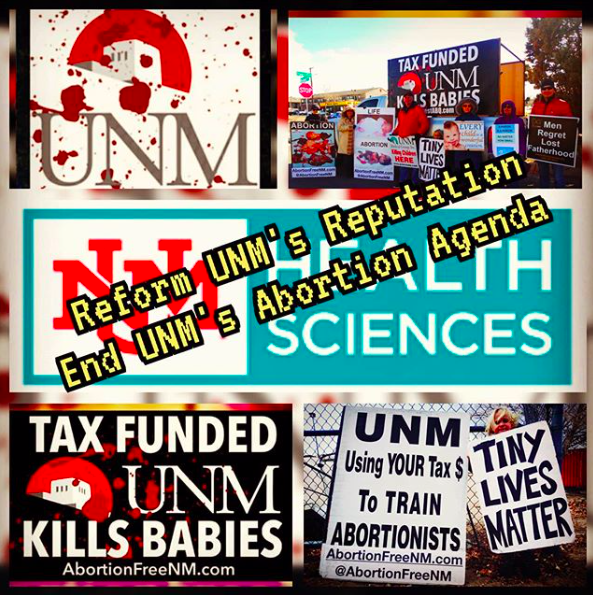 Faith to Action Friday ​
Stand Up For Life in front of the University of New Mexico's free standing abortion facility.
Join Us: Faith to Action Friday November 13th and 20th.
Time: 10-11am
Location: 2301 Yale Blvd. SE. in Albuquerque.
Use street parking on Renard.
"If we accomplish nothing else, we must succeed in protesting the evil of our generation! One hour a week is all it takes to save a baby's life and to light up the darkness in your community." Bud Shaver, Abortion Free New Mexico