Look What Survivors Camp Did For Us!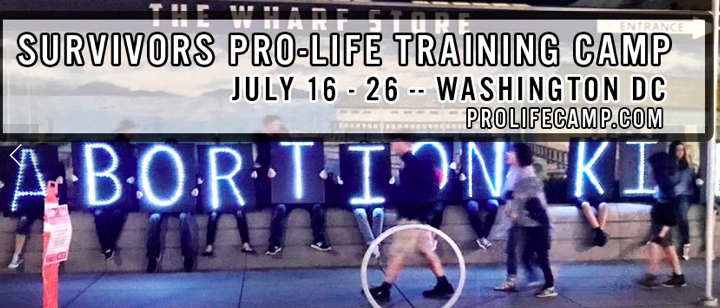 By Bud Shaver
Washington DC- Join Fr. Stephen Imbarrato director of Life Ministries U.S. at the 22nd Annual Survivors Pro-Life Training Camp – 10 days of intense training and activism that will prepare you to stand against the worst evil of our day: ABORTION. Planned Parenthood and the abortion industry may have money and power, but we have God, truth and conviction.
​Do you know any young people who you'd like to see activated to stand up for the pre-born?
Survivors Annual Pro-Life Bootcamp will forever change the lives of the young people who attend! They will build lifelong friendships with other young people who want to do more than "Be Pro-life"they will want to "Act Pro-life"!!!
For More information visit: ProLifeCamp.com
"The Survivors Pro-Life Training Camp provides endless opportunities for exciting and effective activism. However, before you begin any activism, you will participate in several days of workshops and training sessions taught by experienced pro-life leaders. These workshops are designed to equip you to confidently present the pro-life message on the streets, in schools, and to your peers. Whether you've been in the pro-life fight for years, or are new to the cause, you will come away with a fresh perspective and better equipped to intercede for the pre-born."
WHEN: July 16 – 26, 2019
WHERE: Washington D.C.
WHO: High school and college-age youth (ages 14 -25 yrs. old)
HOW MUCH: Camp fee is $475, but there are many ways to come to camp at little or no cost to you. Check out our Early Bird and Group Discounts below and fundraising ideashere! Camp fee includes food, lodging, training materials, and transportation once you have arrived at camp.
LIFE MINISTRIES U.S. IS PROVIDING FREE SCHOLARSHIPS SO THAT PRO-LIFE YOUTH CAN ATTEND FREE OF CHARGE!
Email Tara Shaver at shavermissions@gmail.com if you know someone who would like to join Survivors in Washington DC!
Fr. Stephen Imbarrato: The Protest Priest issued the following statement, "If you know any high school or college age student who would like to learn and experience pro-life activism leadership, this is the summer camp for them!" ​
​Look What SurvIvors Camp did for us!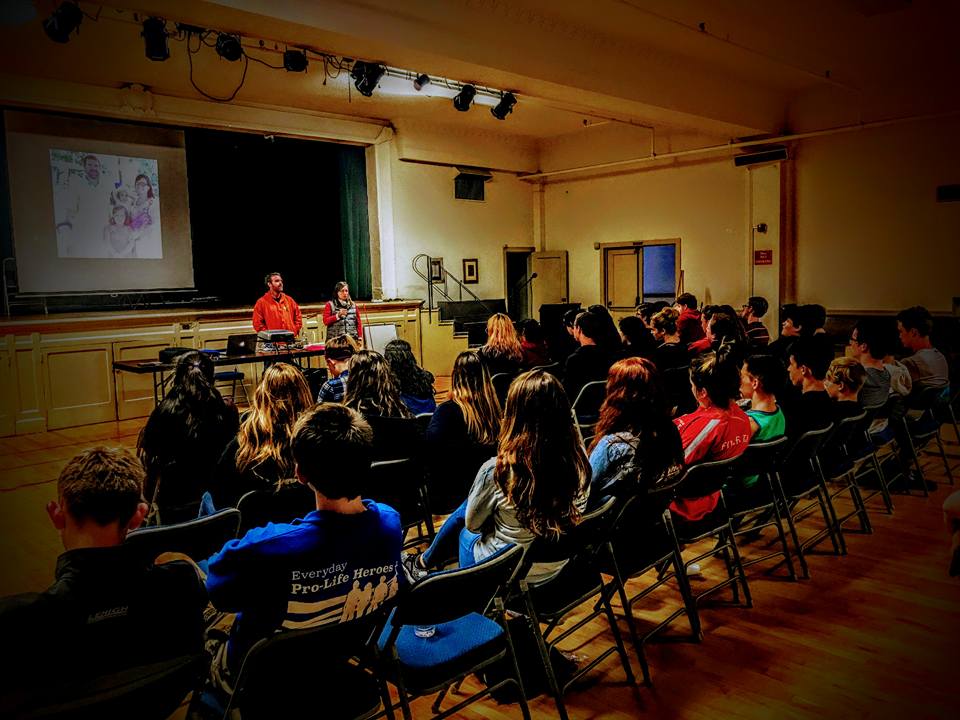 Testimony by Bud Shaver of Abortion Free New Mexico
"In 2002 Tara and I met at a Bible College in Texas. I was ordained and Tara completed an apprentice missionary program. We married in 2004, moved to Arizona, and worked fulltime in various ministries. Then it happened. In 2007, we heard about Survivors camp and even though we were older than most who attend, Survivors leadership gave us a green light to come as a married couple.


Those 14 days at camp changed our life forever. We surrendered all of our other ministry efforts and joined the Survivors Campus Outreach Team! Tara and I toured the nation for a year, visiting over 180 high schools and colleges, an experience that chiseled us into seasoned, uncompromising pro-life activists. We have never been the same."



Having served with Survivors opened many doors for us and we went to work as Operation Rescue interns. After learning the most cutting edge and effective tactics, proven to peacefully shut down abortion killing centers, we were sent to Albuquerque, New Mexico." 

Please share this with others. This is truly a life changing opportunity for young people.

RELATED:
Thank you for standing with us for life and truth!
"Therefore we ought to support people like these, that we may be fellow workers for the truth." (3 John 1:8)