America Is Still a Republic, If We Can Keep It!

Dear Friends,
Thank you so much for your continued prayers and support on behalf of our pro-life ministry and our family. We continue to be amazed to see what God is doing in New Mexico.
This month, Abortion Free New Mexico was blessed to join Holy Child Parish of Tijeras on Day 32 of the 40 Days for Life campaign for prayer and protest at Planned Parenthood in Albuquerque, New Mexico.
We are blessed to live in a country that affords us the ability to peacefully assemble and exercise our constitutional free speech rights. As Christians we have the Truth as revealed in scripture from our creator to stand boldly upon, and as Americans it is vital that we exercise our God given rights, in addition to voting, it is the ONLY peaceful solution afforded to us to END the killing of the innocent.A
Our right to peacefully assemble will not be infringed! Hear our Redress of Grievances…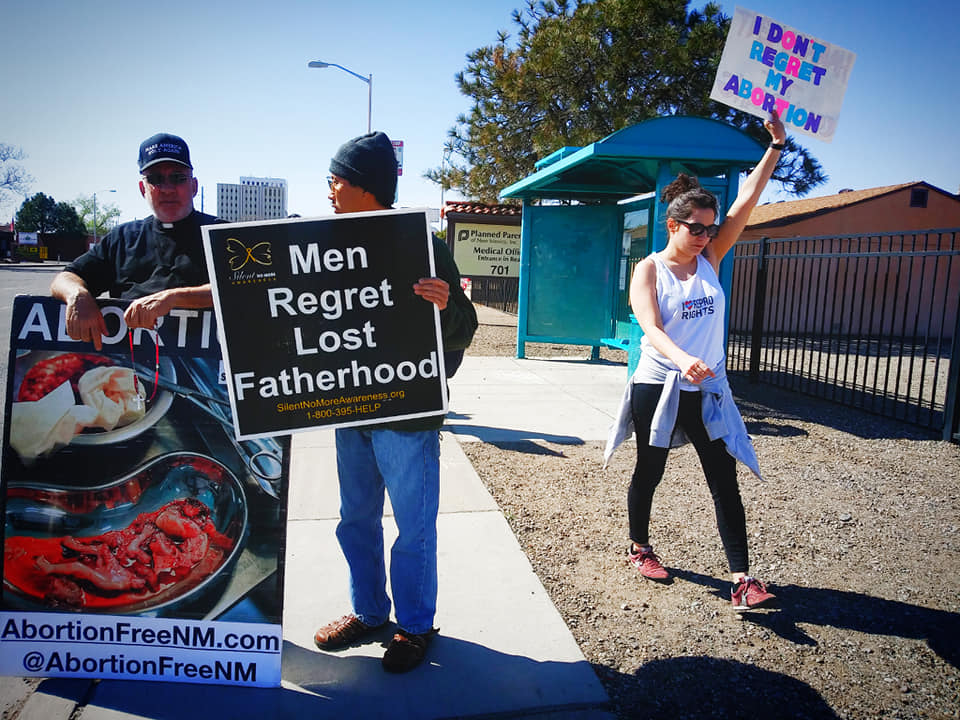 Here we have a gentleman holding a sign stating "Men Regret Lost Fatherhood," while a post-abortive woman's sign defiantly states, "I Don't Regret My Abortion."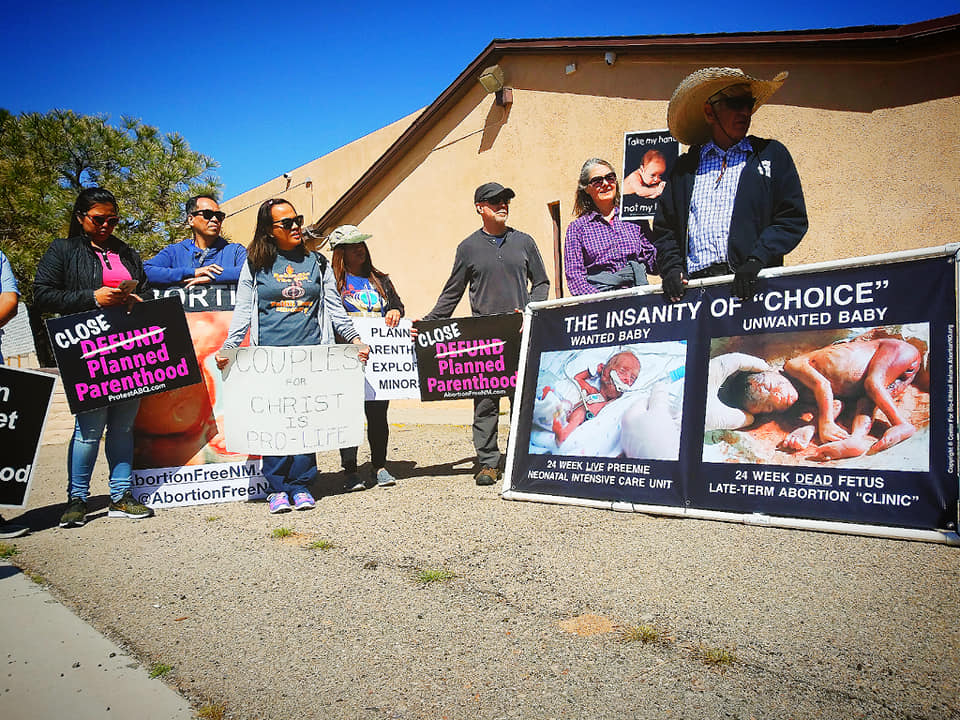 Sidney Gutierrez, former NASA Astronaut (As America's FIRST Hispanic Astronaut he served as the pilot for the space shuttle Columbia, and was the commander of the space shuttle Endeavor.), retired U.S. Air Force colonel, shares about the 45 second conversion of a Planned Parenthood supporter who approached him asking why he was protesting Planned Parenthood, Sid showed him his sign and said they are killing babies….
ENOUGH SAID/SHOWN!  They walked away "thumbs up" thankful that we all were there exposing the TRUTH about Planned Parenthood's real business.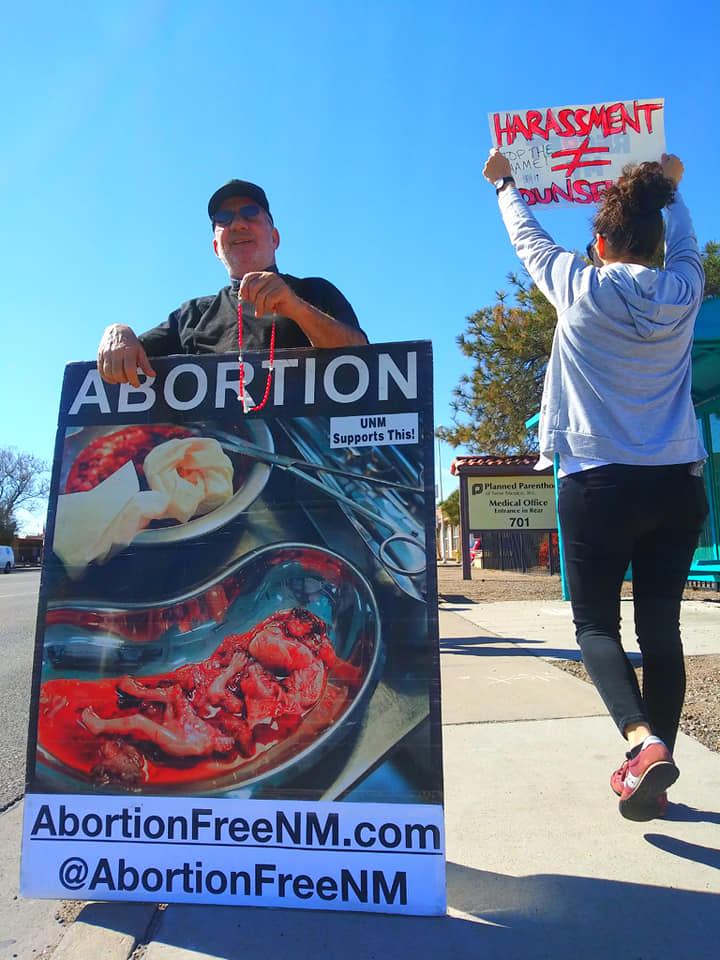 Thank you Fr. Stephen Imbarrato: The Protest Priest, director of LifeMinistriesUS.org for your bold witness for LIFE! Our country needs more ⛪ leaders like you to light up the darkness.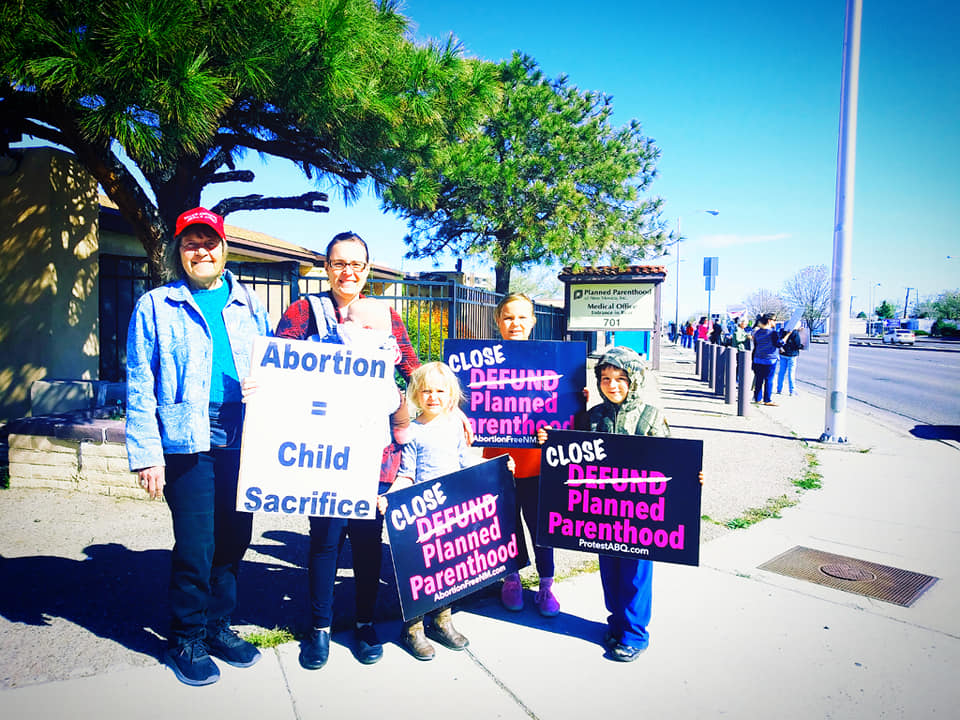 Pro-abortion counter-protester quote of the day (directed at Tara Shaver of Abortion Free New Mexico's four children) "NICE PROPS!" We agree that our children are the best witness/sign of how beautiful life is and are the reason why we fight so hard for LIFE! To the glory of God!
Protest Planned Parenthood Albuquerque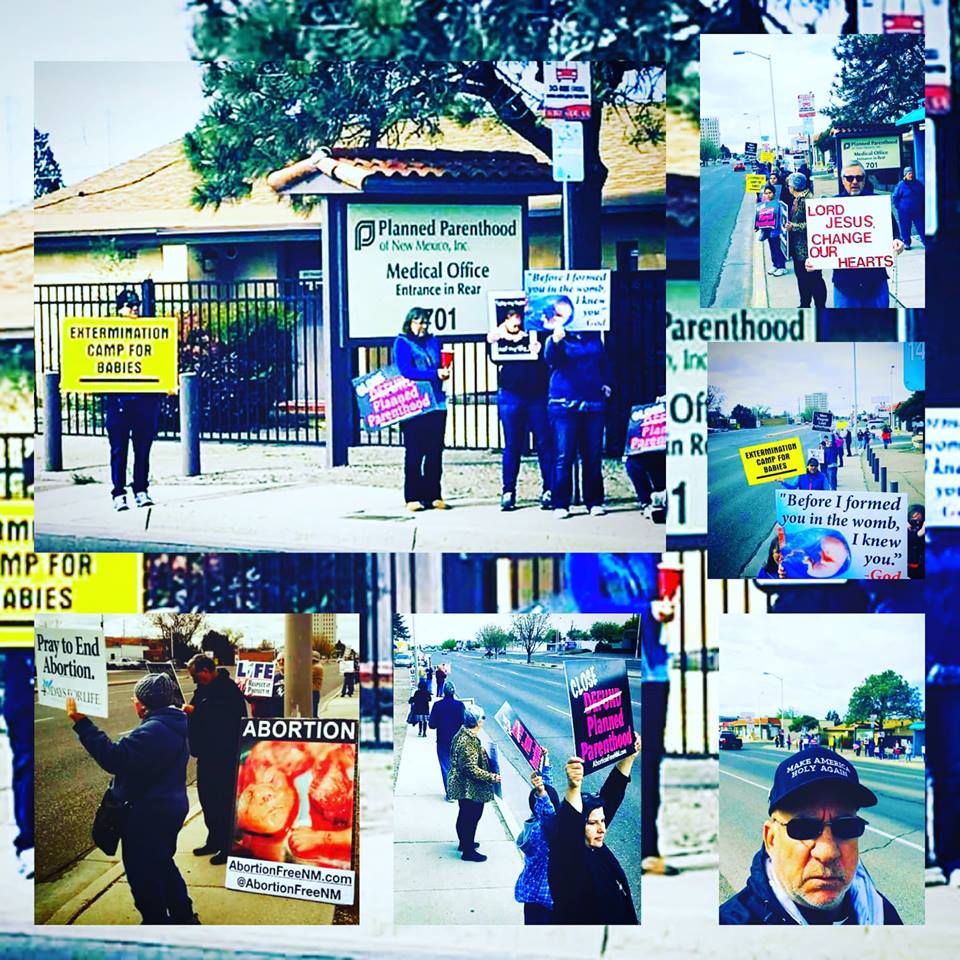 On April 15, 2019 Albuquerque, New Mexico was one of 166 protest locations across 40 states. 100+ turned out to stand for LIFE, pray and PROTEST Planned Parenthood, AMERICA'S LARGEST ABORTION PROVIDER. The Albuquerque protest was led by Fr. Stephen Imbarrato: The Protest Priest, director of Life Ministries US.
Planned Parenthood performed 332,757 abortions in 2017 and according to these numbers, 911 babies were killed every single day in that year. New Mexico has one Planned Parenthood surgical abortion center that is located in Albuquerque which was the site of this protest.
OUR TOKEN OF APPRECIATION IS IN THE MAIL!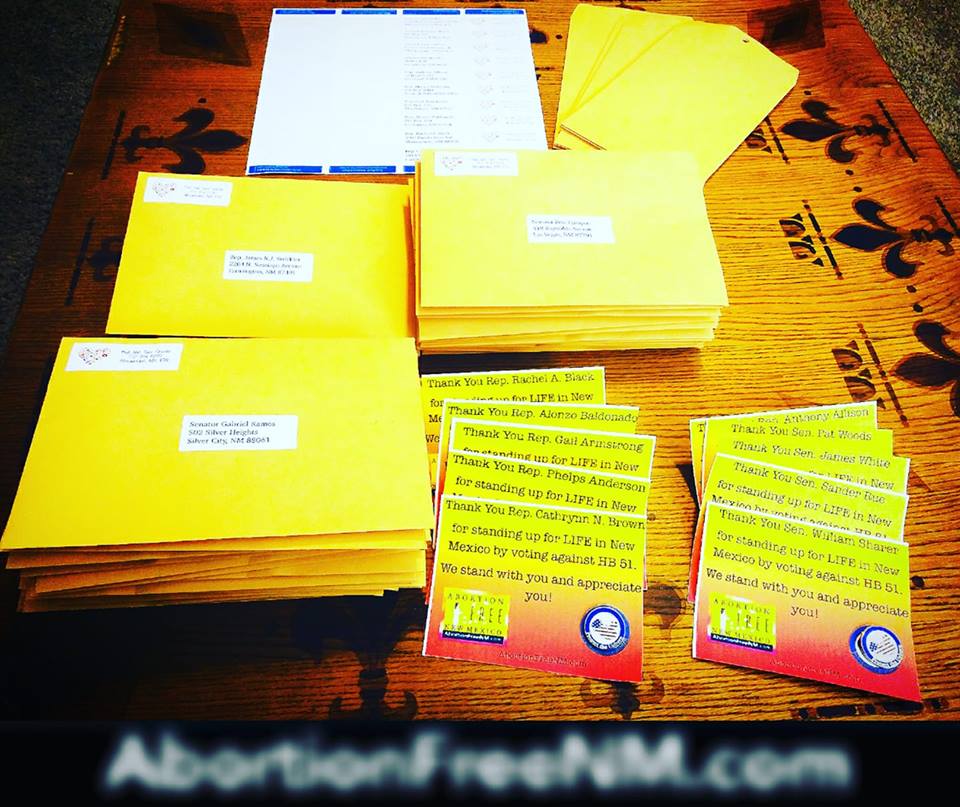 Abortion Free New Mexico sent a Thank You card with a Pro-Life Lapel Pin to ALL 53 Legislators who stood for LIFE this legislative session in New Mexico! 
Thank you to everyone who gave to make this gift possible!

Receiving this lapel pin in the mail will go a long way to remind legislators, some who are now under immense pressure and have experienced backlash, to continue to protect the babies of New Mexico with their vote in defense of LIFE. 
To see the Pro-Life Patriotic "Protect the Unborn" lapel pin and our thank you message to EVERY New Mexico legislator who defended LIFE visit AbortionFreeNM.com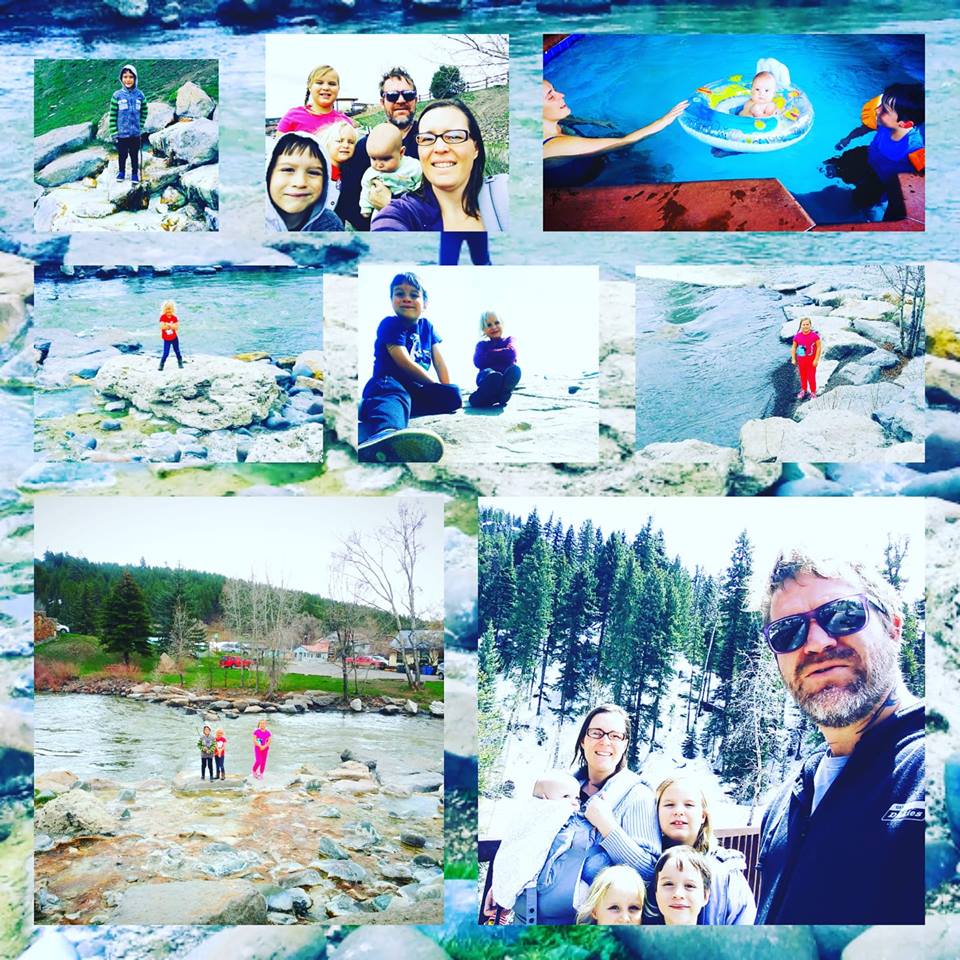 Thank you for standing with us for life!
We are a Christian missionary family serving in Albuquerque, NM. Putting our faith into action, for the past 8 years we have exposed Albuquerque as the late term abortion capital of the nation and have worked to bring accountability to an unregulated abortion industry that is killing children in their mothers wombs up to the day of birth.
In order to be the most effective in our pro-life ministry, we do this important work full time while homeschooling our children and raising them to have a biblical worldview. We rely solely on the provision of the Lord and individuals like you to provide for our daily needs.
We are pursuing and working toward an abortion free New Mexico, where every pre-born child is valued and protected.
We would be blessed to have you partner with us in this ministry. Your prayers and support are invaluable.
*You can schedule a secure monthly or one time tax deductible donation online. Simply select Bud and Tara- Pro-Life Witness from the drop down ministry menu.

Or mail checks made out to Life Ministries U.S. to:
P.O. Box 50351
Albuquerque, NM 87181
Earmark: Pro-Life Pin
*Checks made out to Life Ministries U.S. are tax deductible.
We thank the Lord for you and pray for you. Please feel free to send us your specific prayer requests in the return envelope or by email.
Blessings, Bud and Tara Shaver
Please pray with us for New Mexico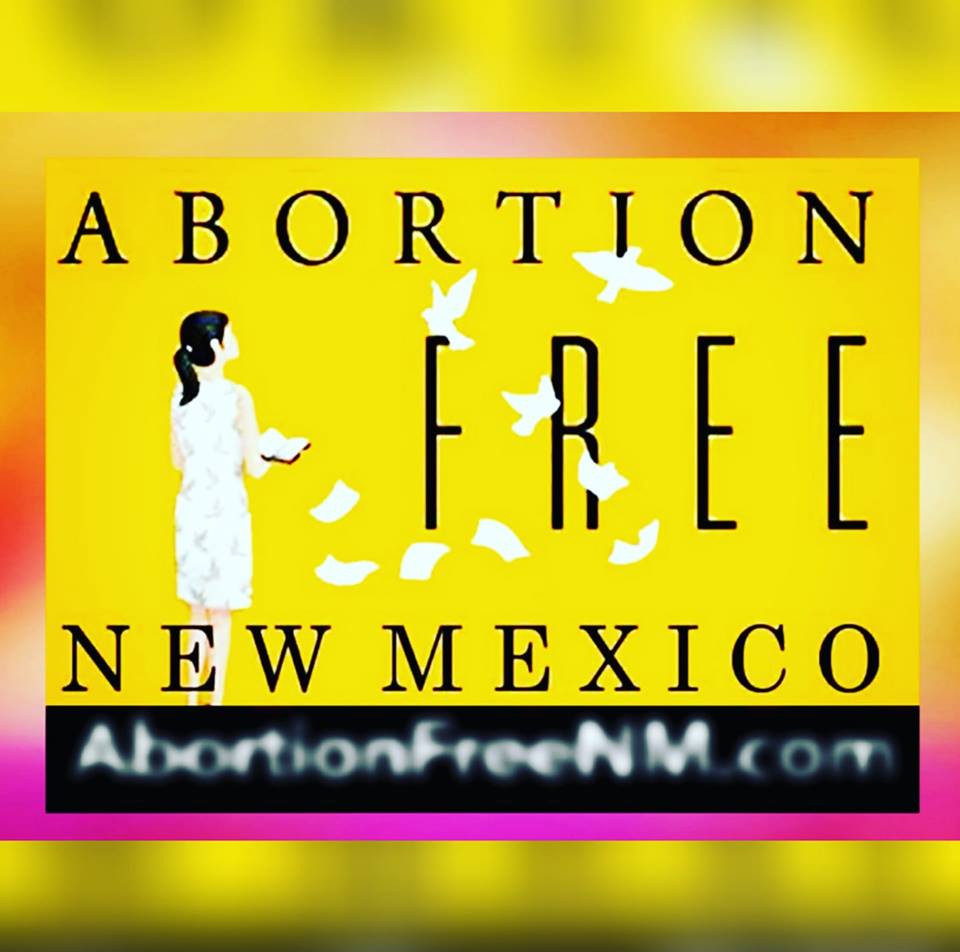 The closure of New Mexico's last 5 remaining abortion facilities.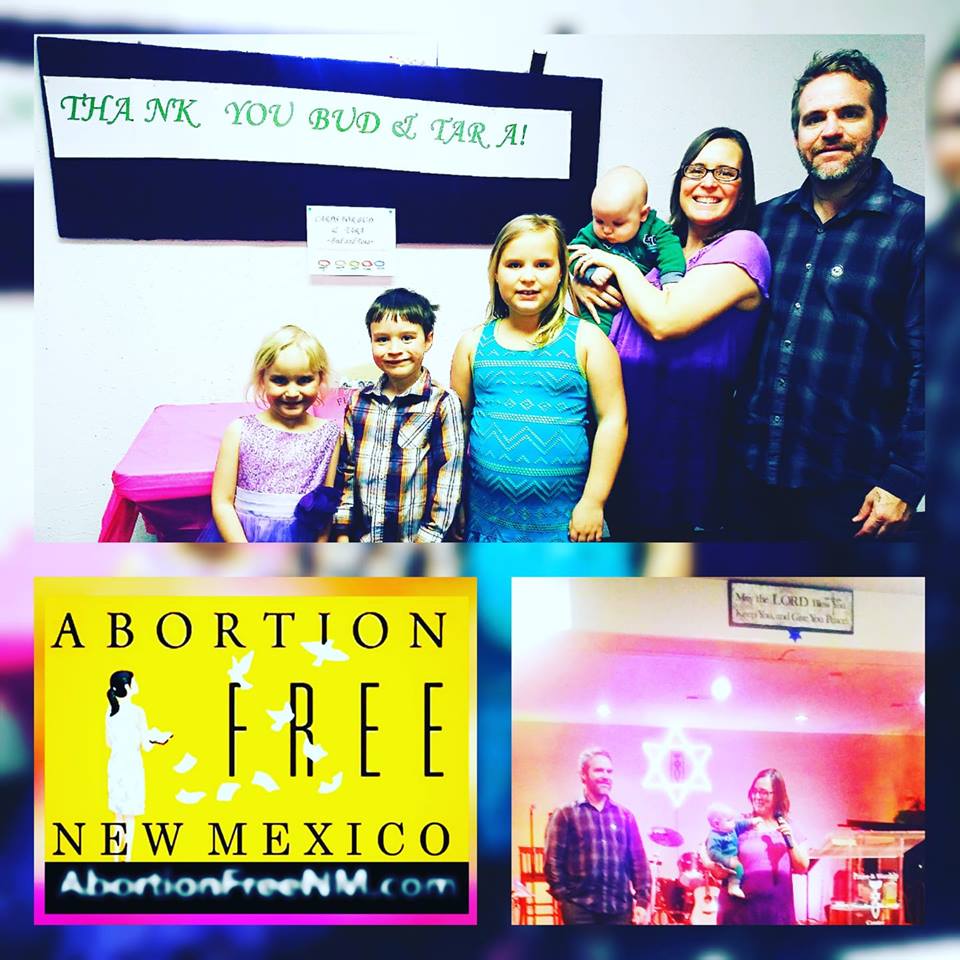 More awareness in our state, especially in the churches about abortion in our state and what they can do to partner with us to end it.

Passionate leaders to remain engaged politically and for God to open doors for the next election cycle that godly leaders will be appointed.

"Behold, how good and how pleasant it is for God's people to dwell together in unity!" (Psalm 133)
Thank You!
Please pray for wisdom, guidance and strategy for us as parents and as missionaries.
We couldn't do this important work without God's calling and hand upon us as well as your faithful prayers and support. 

Other ways to sow into an Abortion Free New Mexico
We're humbled to have you partner with us in our ministry here in New Mexico.
May the Lord bless you and your family. Know that you are always in our prayers.
RELATED: