ABQ IS ONE OF 142 PROTESTS SCHEDULED ON APRIL 13TH IN 38 STATES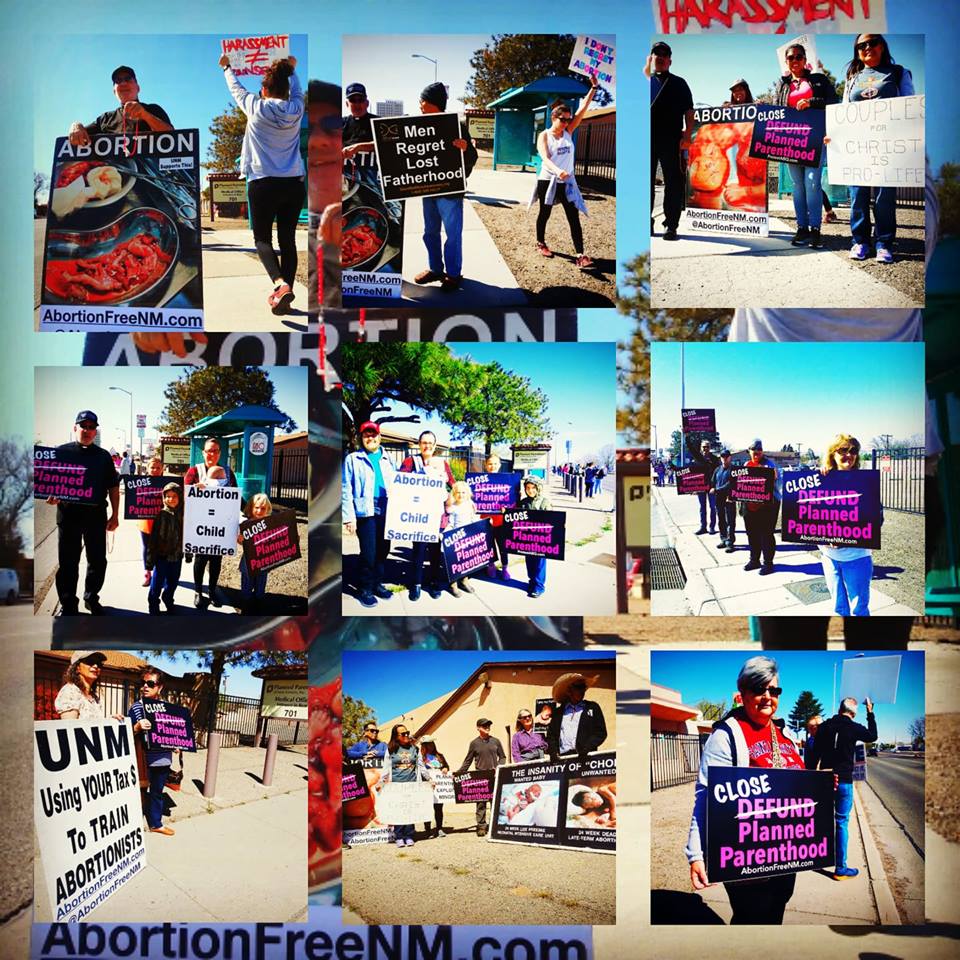 By Bud Shaver,
Albuquerque, NM.- Join Fr. Stephen Imbarrato director of Life Ministries U.S. to PROTEST Planned Parenthood, AMERICA'S LARGEST ABORTION PROVIDER. Planned Parenthood performed 332,757 abortions in 2017 and according to these numbers, 911 babies were killed every single day in that year. New Mexico has one Planned Parenthood surgical abortion center that is located in Albuquerque which is the site of this protest. Please join us and bring friends and family out to this peaceful, prayerful event as we stand up for the lives of the unborn in New Mexico.
142 Protests are scheduled on April 13, 2019 in 38 states for this annual nationwide protest!
#ProtestPP in Albuquerque is sponsored by ProtestChildKilling.com, Red Rose Rescue and Abortion Free New Mexico.
Protest Details:

Albuquerque, New Mexico
10:00am-11:00am (MT)
Location: Planned Parenthood: 701 San Mateo Blvd NE. Parking on side streets.
We will have signs or you can bring your own!
For more information visit: AbortionFreeNM.com
RELATED:
Thank you for standing with us for life and truth!
"Therefore we ought to support people like these, that we may be fellow workers for the truth." (3 John 1:8)