ONE AMERICA NEWS COVERS RED ROSE RESCUE IN WASHINGTON D.C.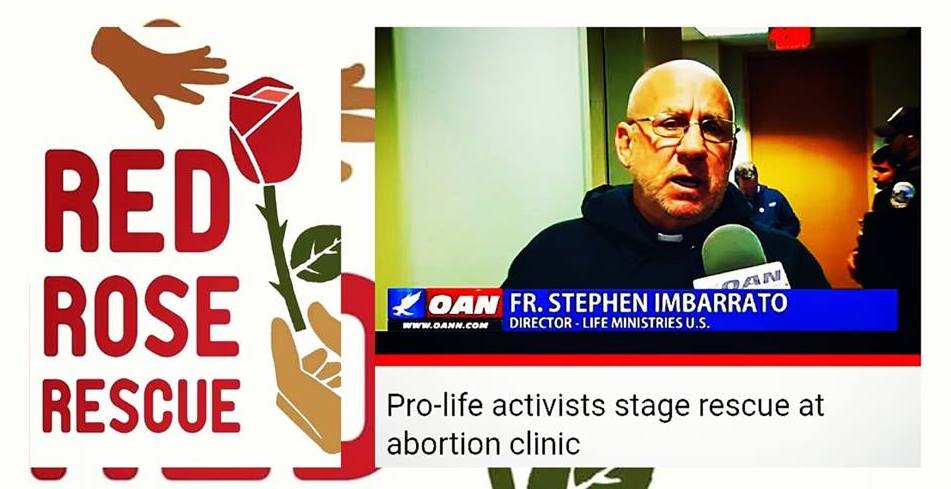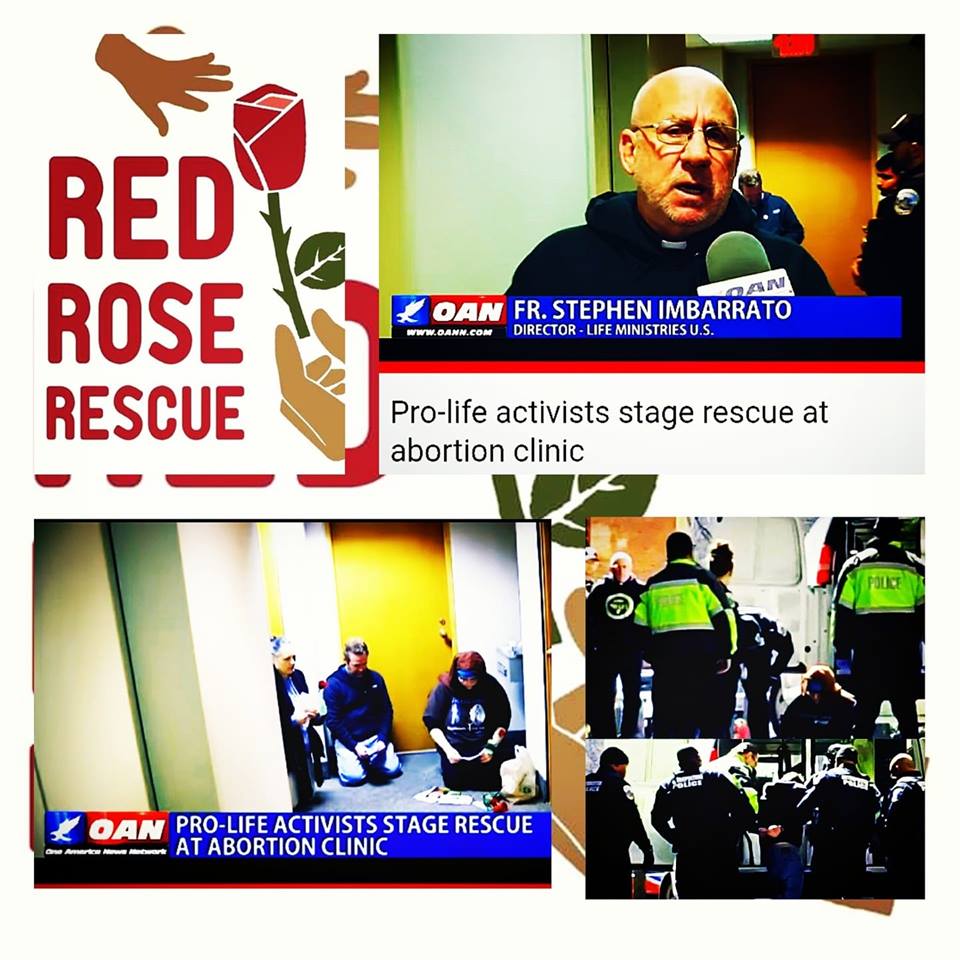 By Bud Shaver
Washington D.C.- One America News covered one of the two March 19th Red Rose Rescues in Washington D.C. Their coverage was fair, clear and concise about the Red Rose Rescue movement and included Fr. Stephen Imbarrato's direct message to president Donald J. Trump.
"I've been talking to the Trump administration through Kellyanne Conway and a couple of other representatives in the administration about President Trump signing a Personhood Proclamation presidential executive order. Our Lord led the Red Rose Rescue to Washington D.C., I believe to keep a constant encouragement so to speak 'a tension' to encourage President Trump." Fr. Stephen Imbarrato: The Protest Priest, director of Life Ministries US.
​In addition, the Red Rose Rescuers were portrayed in the proper light as peaceful, prayerful, loving and merciful. One America News also interviewed missionary Lauren Handy who was arrested along with Fr. Stephen Imbarrato and Bud Shaver of Abortion Free New Mexico on March 19, 2019 in Washington D.C.
Lauren Handy of Mercy Missions stated- "Right now I'm praying but beforehand, I probably talked to four women, those four women took information and we had someone take a rose. It was sidewalk counseling, telling them about the dangers of this place, it's very dangerous at this place, and where the alternatives they can go to. Now that the girls are in the lobby I'm just sitting and praying."

OAN Reporter- "Why are you so motivated to be here doing this?"

Lauren Handy of Mercy Missions responded- "From the parable of the 'Good Samaritan' it was the Samaritan who went into the ditch and I believe we need to go where the darkness is, go and be there and suffer with the children and God calls us, love is an action."
Read more about the Red Rose Rescue effort in Washington D.C. on March 19, 2019, watch the final moments interacting with the police before being arrested, and Bud's video message:

​JOIN US ON SATURDAY FOR PRAYER AND PROTEST AT PLANNED PARENTHOOD
On Saturday April 6, 2019 join Abortion Free New Mexico and 40 Days For Life from 10AM-11AM at Planned Parenthood located in Albuquerque at 701 San Mateo Blvd.
Abortion Free New Mexico was invited to join 40 Days For Life for an hour of prayer and protest by the 40 Days campaign sponsor of Day 32 Holy Child Parish Tijeras, New Mexico.
We will have signs or you can bring your own!
Park on side streets.
If you can't make it this Saturday, there are TWO opportunities to protest Planned Parenthood in April!
Fr. Stephen Imbarrato: The Protest Priest, director of Life Ministries US will be leading #ProtestPP in Albuquerque on April 13, 2019 from 10AM-11AM.
​Thank you for standing with us for life and truth!
"Therefore we ought to support people like these, that we may be fellow workers for the truth." (3 John 1:8) ​