February Newsletter 2017: New Opportunity For Hope
New Opportunity for Hope
Dear Friends,
This January we reflected on the fact that we began our pro-life ministry efforts a decade ago. (2007-2017) From Friendship Evangelists living in Flagstaff, AZ to Notorious Pro-Life Activists: Our battle in the trenches began a decade ago and we've never been the same. God moved in our hearts those many years ago and enabled us to make the commitment to seek justice for pre-born children, which we are still striving to do today.
By 2009 we were serving in Los Angeles, CA alongside a passionate team of young people with Survivors of the Abortion Holocaust. One of our first stops in our cross country tour was Obama's inauguration. Our pro-life group was the very first presence allowed onto the inauguration route that day.
We weren't violent or hateful though, in fact, we came in just the opposite spirit, we came peacefully and prayerfully to our nation's capital. Obama's inauguration ushered in the most radical pro-abortion administration in the history of America. So, for the majority of our ministry we have been at war and under oppression like never before in our nation.
However, this month Donald J. Trump was inaugurated as the 45th President of the United States of America and what a difference 8 years makes. With a brand new administration comes a new opportunity for hope!
Even in his first week, President Trump has done so much good and w e hope that there is more to come. Our prayer is that our new president, will usher in a new season not just for our family, who is weary from battle, but also usher in a new season for our country.
CLICK HERE TO SEE A TIMELINE RECAP OF OUR PRO-LIFE JOURNEY
(VIDEO) SURVIVORS INTERVIEW: "Our Ultimate Hope…" Flashback to 2008 with Bud and Tara Shaver
One Less Abortion Facility in New Mexico!

Coalition For Life of Las Cruces announced this month that Whole Woman's Health abortion facility has closed its doors! One less abortion facility in New Mexico is a huge victory for the pro-life community and the result of the hard work of many activists who labored to expose this place of death over the past two years.
In 2014 when this facility was making plans to open, we helped expose it's beginning of shady practices such as operating without a business license and utilizing an out of state abortionist. Our good friends Manny and Grace also took a team down for prayer covering in the border area of New Mexico (Nehemiah 4:7-8).
This is the third abortion clinic to close in New Mexico over the past six years… When they do, lives are saved and communities are blessed.
More here: Third Abortion Clinic to Close in New Mexico Since 2011
Operation Rescue: NM Abortion Facility that Hoped to Evade TX Law Shuts Down, Moves Out
Sanctity of Life Awareness and Unity Day Santa Fe, NM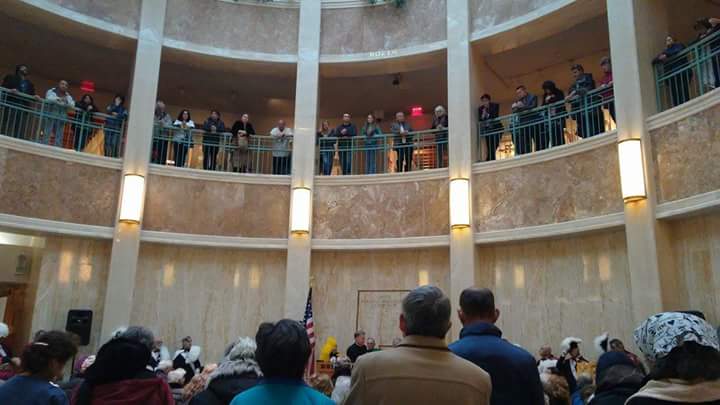 January 18, 2017- We traveled up to Santa Fe this month to participate in the annual pro-life procession and rally.
March for Life Albuquerque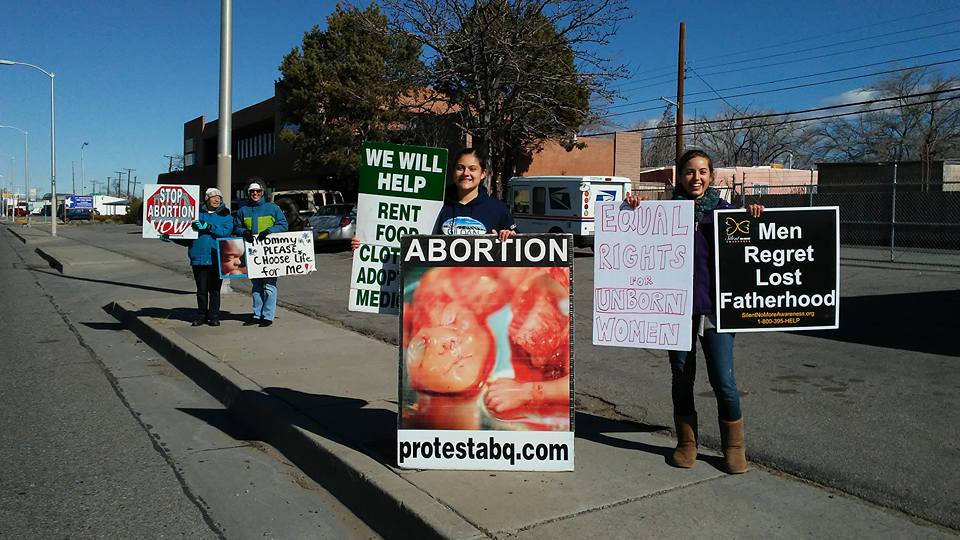 We were also blessed to participate in a grassroots protest held in Albuquerque to stand in solidarity with those marching for Life in Washington D.C. It was a beautiful display of how true unity is possible in New Mexico.
RECAP: March For Life Albuquerque, New Mexico January 27, 2017
Abortion Holocaust Museum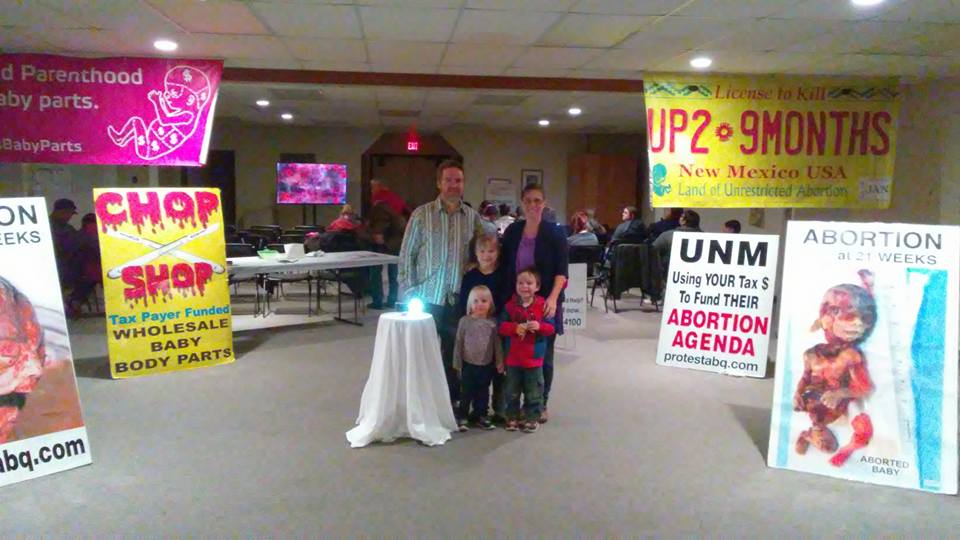 (Sunday January 22, 2017: San Clemente Parish Los Lunas, NM)
This month a parish located south of Albuquerque recreated a holocaust museum in their church using some of our educational and abortion victim image signs and their youth presented a 45 min presentation tilted, "The Silent Holocaust". During Sanctity of Life month, most Christians expect to at least hear abortion mentioned in a sermon but this church raised the bar… by hosting Protest ABQ!
We were very encouraged by this pro-life church and by the zeal of the young people who are passionately pursuing a culture of life. Pray that more will rise up!
FULL RECAP: San Clemente Parish Raised the Pro-Life Church Bar for 2017
National Defund Planned Parenthood- Albuquerque, NM
For those in the Albuquerque area, please join us at a Protest Rally to Defund Planned Parenthood on Saturday, February 11th, 10-11am. PP Location: 701 San Mateo Blvd. NE. Sponsored by Protest ABQ
Love and Blessings, Bud and Tara
Thank you for your prayers and support on behalf of our ministry and our family. We love you all and keep you in our prayers.
Ways to be a blessing for life in the new year:
-Become a monthly financial partner securely online here.
-Give a one-time financial gift from your income tax return.
-Host us for a "Missionary Meet and Greet" in your home by inviting friends to learn about our family and our work here in New Mexico.
"Seek the well being of the city to which I have sent you. Pray for it to the Lord. For in seeking its well being you shall find your own." Jeremiah 29:7