March For Life Albuquerque, New Mexico January 27, 2017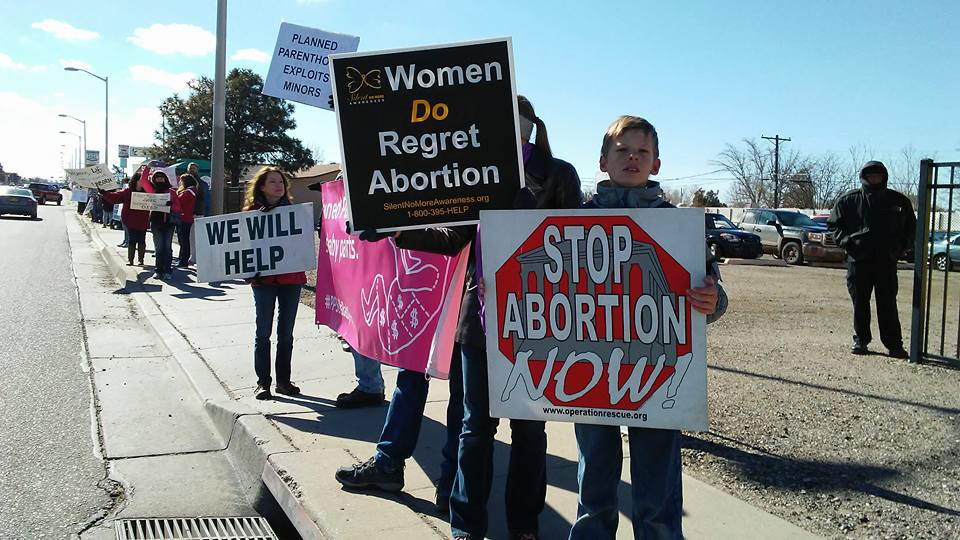 By Tara Shaver,
Albuquerque, NM- Today over 100 people gathered in front of Albuquerque's Planned Parenthood to stand in solidarity with those marching for life in Washington D.C. This was completely grassroots. It was sponsored by all of us who want to stand up and give a voice to the voiceless. 
Many woman today told us that those who vulgarly and hatefully raged against President Trump last week did not represent them. We also heard that many people feel a sense of hope for true and positive change with the new administration that is heeding the voice of "We the people."
It is a beautiful thing when people spontaneously desire to come together in unity and stand for life, today was just another example of how that is possible in New Mexico.
The next major protest at Planned Parenthood in Albuquerque will be a nationwide call to #DefundPP. All are welcome and encouraged to attend.
#DefundPP Protest Albuquerque: Sponsored by ProtestABQ.com
When: Saturday, February 11th
Where: 701 San Mateo Blvd. NE
Time: 10:00-11:00am
​Contact: Tara, shavermissions@gmail.com
[slideshow_deploy id='5185′]
BREAKING: One Less Abortion Facility in New Mexico…
RELATED: VP Mike Pence to March for Life: After Defunding Intl Planned Parenthood, "Life is Winning Again in America!"