2019 Year In Review: Top 10 Highlights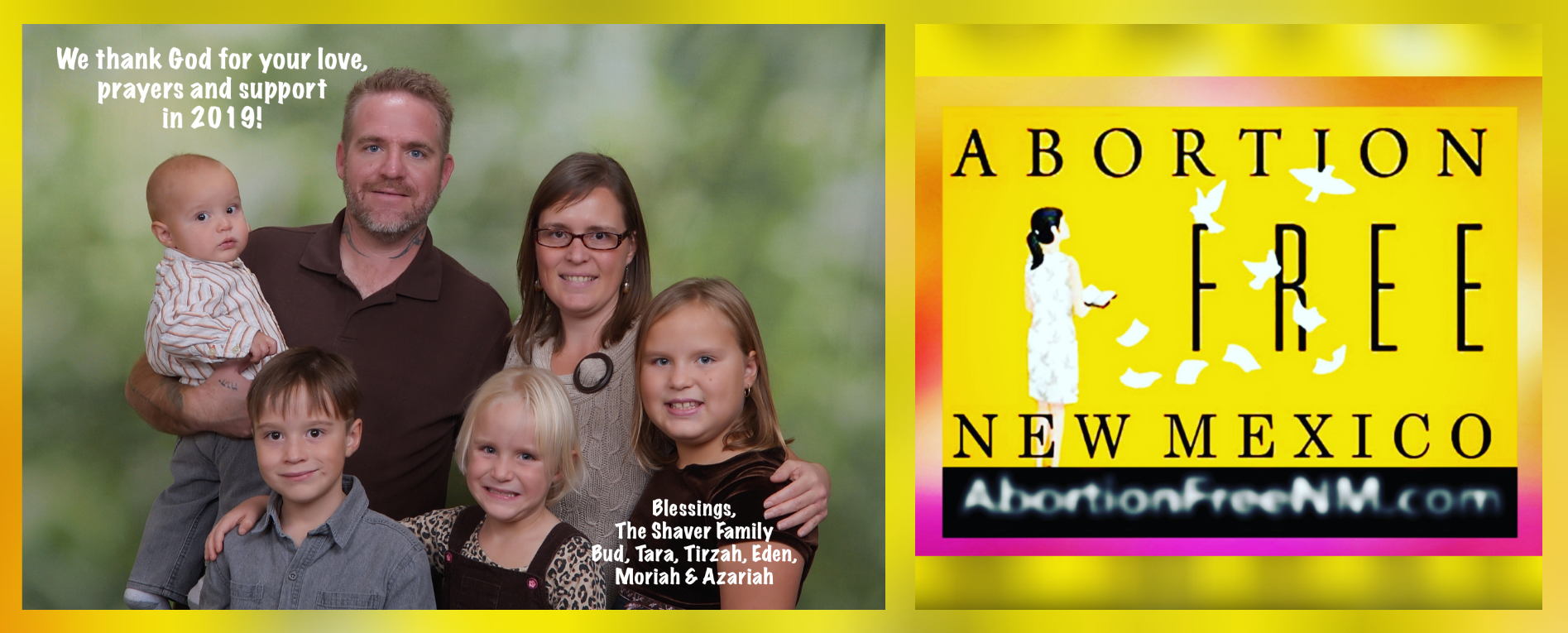 Dear Pro- Life Friends and Ministry Partners,
It is hard to believe that 2019 has come and gone. It has been such a busy and productive year for our family and our ministry, the time has simply flown by. Your partnership with us in this life saving ministry has kept us encouraged and has made it possible for us to serve full time as missionaries in New Mexico, the late term abortion capital. When the lives of precious babies are on the line we must never sit on the sidelines, too much is at stake.
Thank you for believing in us, our mission to make New Mexico Abortion Free and for blessing us with your time, talents and your treasure. May we continue to sow into a culture of life in 2020 as we anticipate a pivotal moment in our country.
May God bless you and keep you and may His face shine upon you!
#10- Nationwide Project With Operation Rescue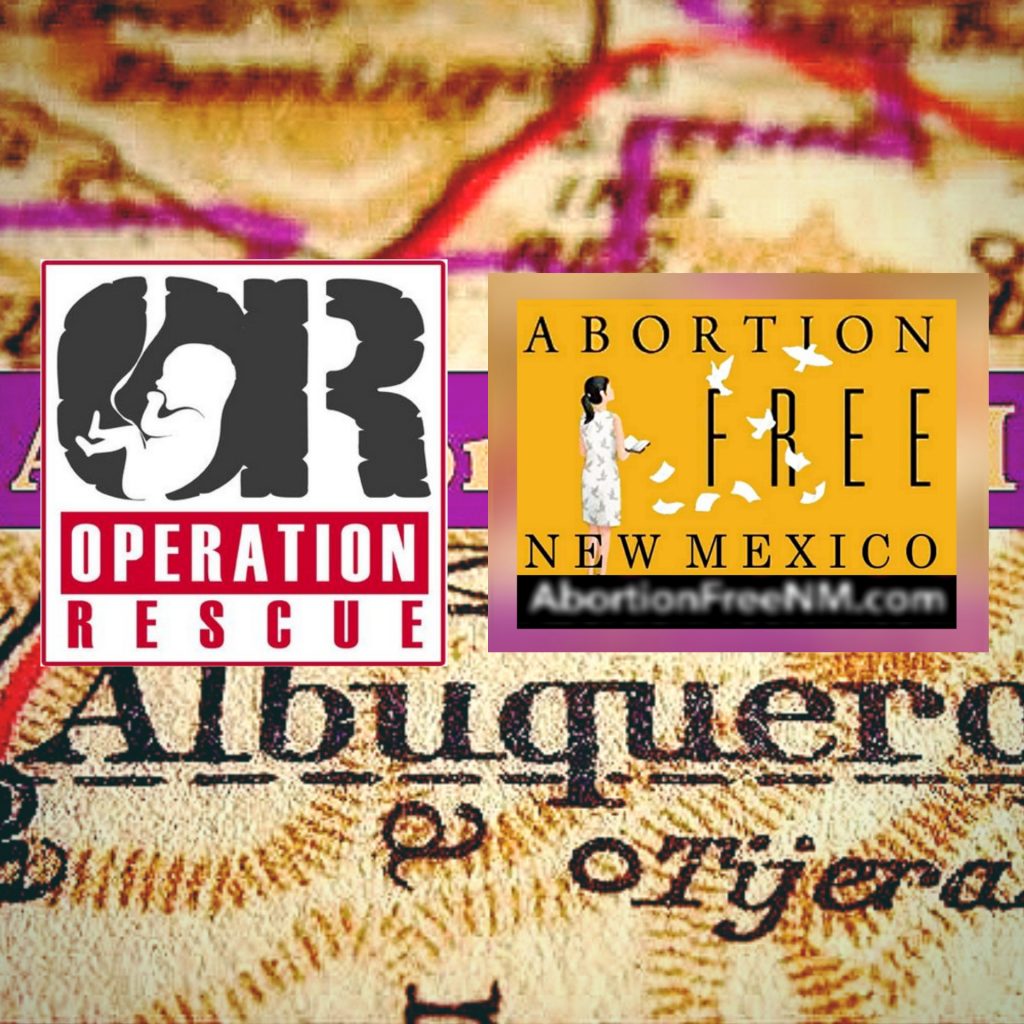 This month we partnered with Operation Rescue in their annual project to call every abortion mill in the country. The data collected is used widely to show that the numbers of abortion mills continue to decrease. We'll share the full results soon…
#9- Faith to Action Friday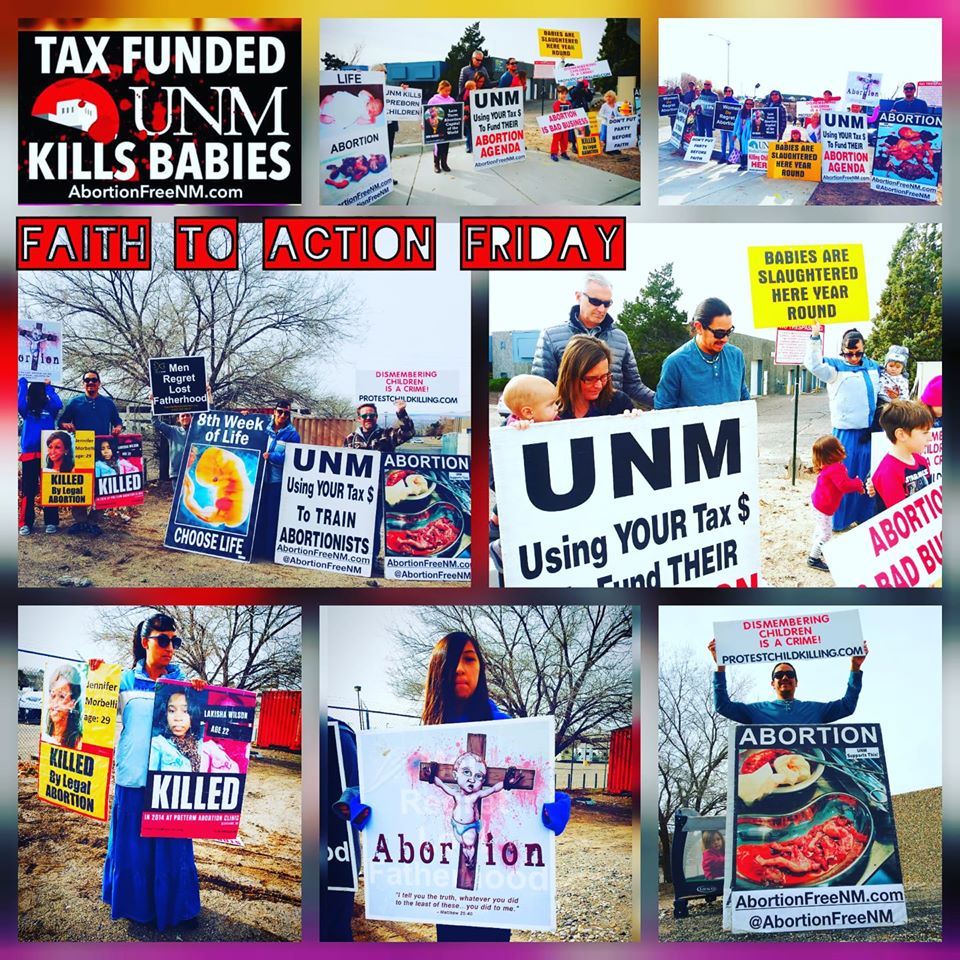 Was launched to expose UNM's radical abortion agenda. Prayers were lifted up on location and lives were saved!
Resolve to Protest More in the New Year 2020!
#8- Abortionist Franz Theard Exposed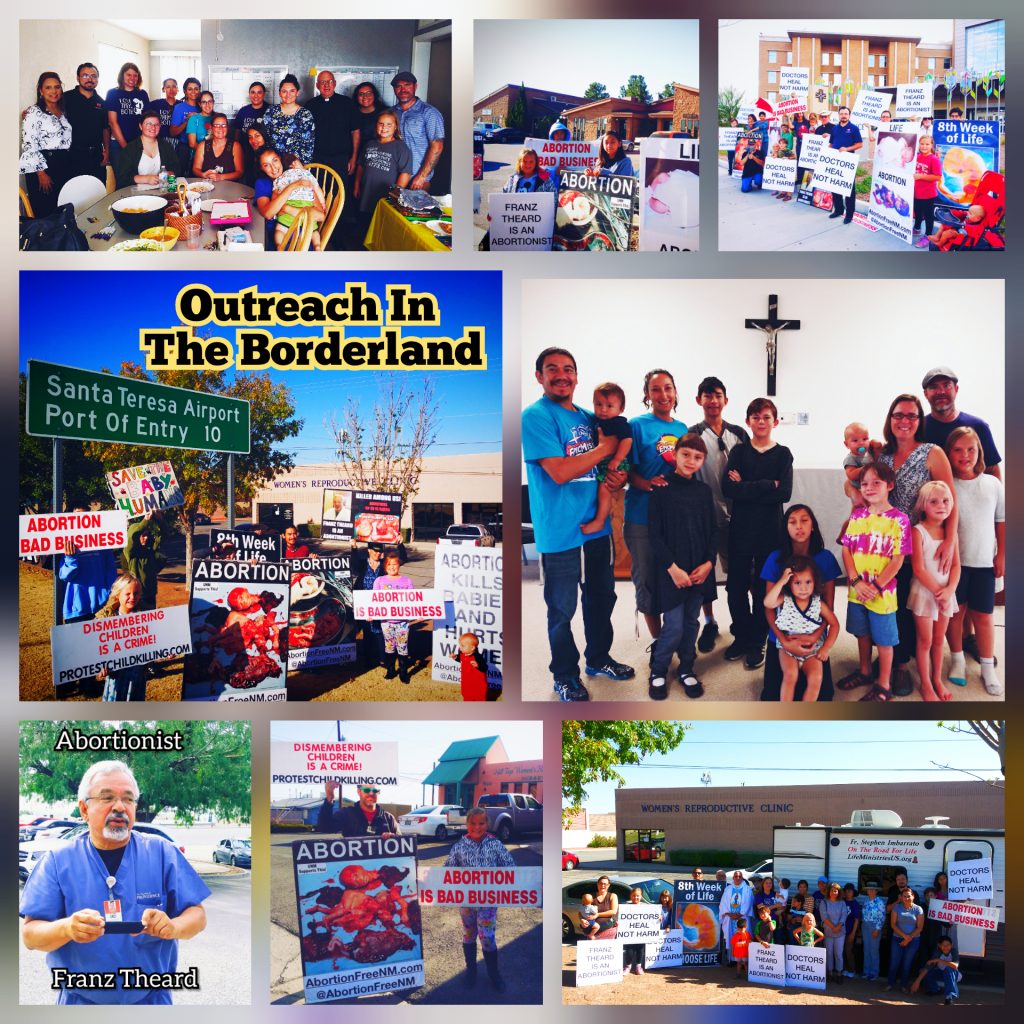 We partnered with the Southwest Coalition for Life in the borderland to expose Abortionist Franz Theard who is leading a double life in Texas and New Mexico as an abortionist and OBGYN.
#7- FDA Complaints Filed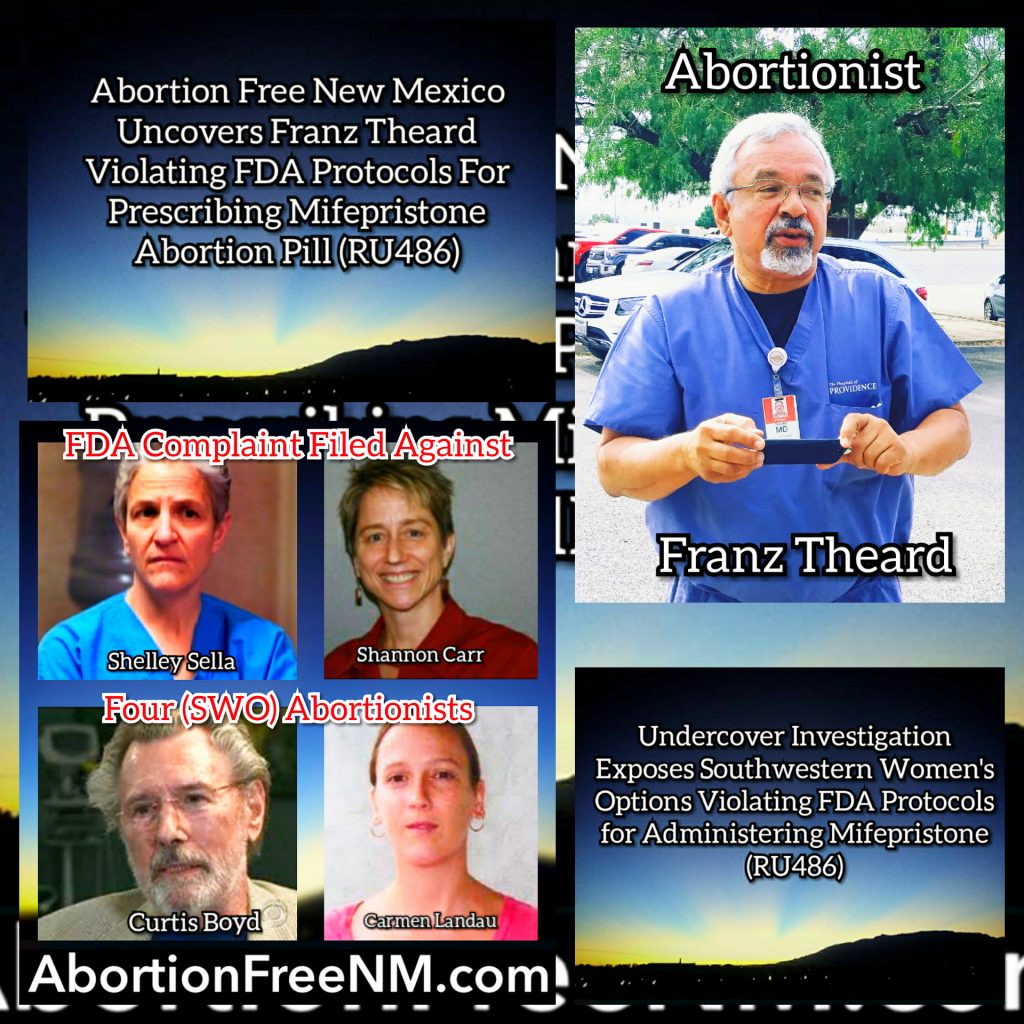 We continued our investigations and filed state and federal complaints against 5 New Mexico Abortionists!
#6- Confirmed 34th Botched Abortion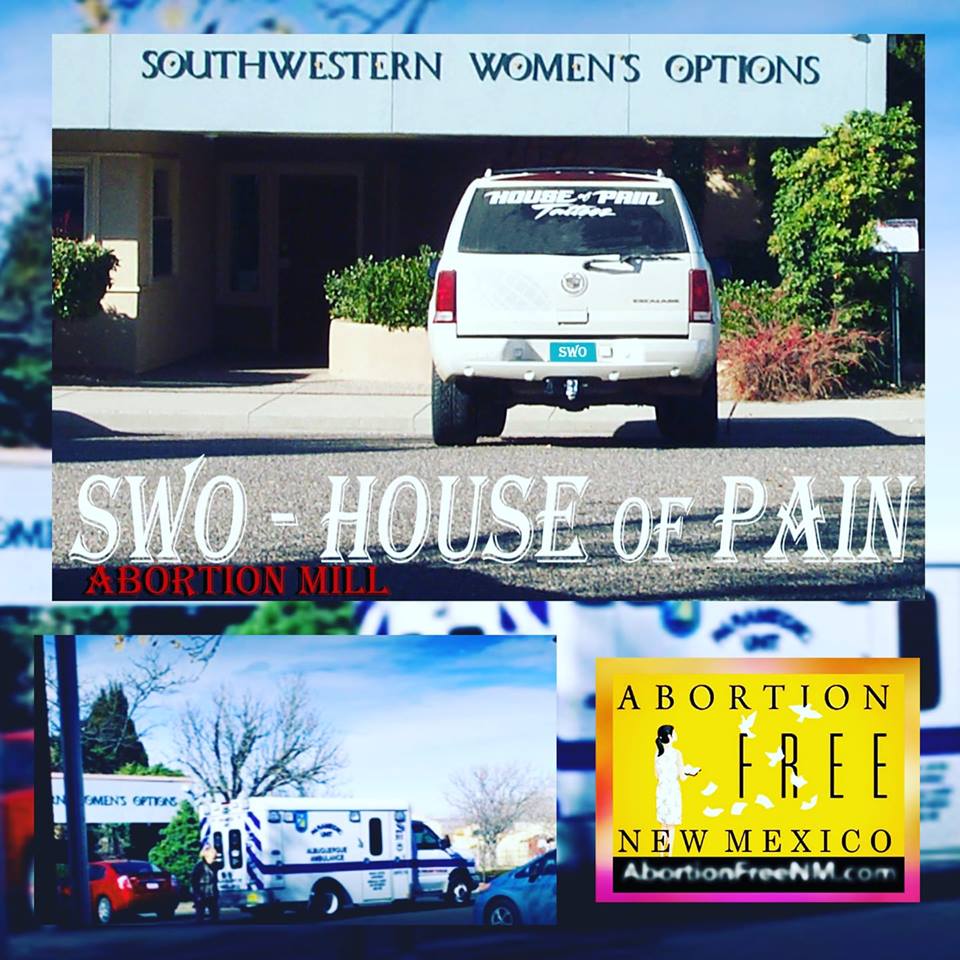 With the help of local sidewalk counselors and pro-life groups, we were able to confirm 34 abortion injuries at Southwestern Women's Options since 2008.
#5- Dismembering Children Is A Crime Protest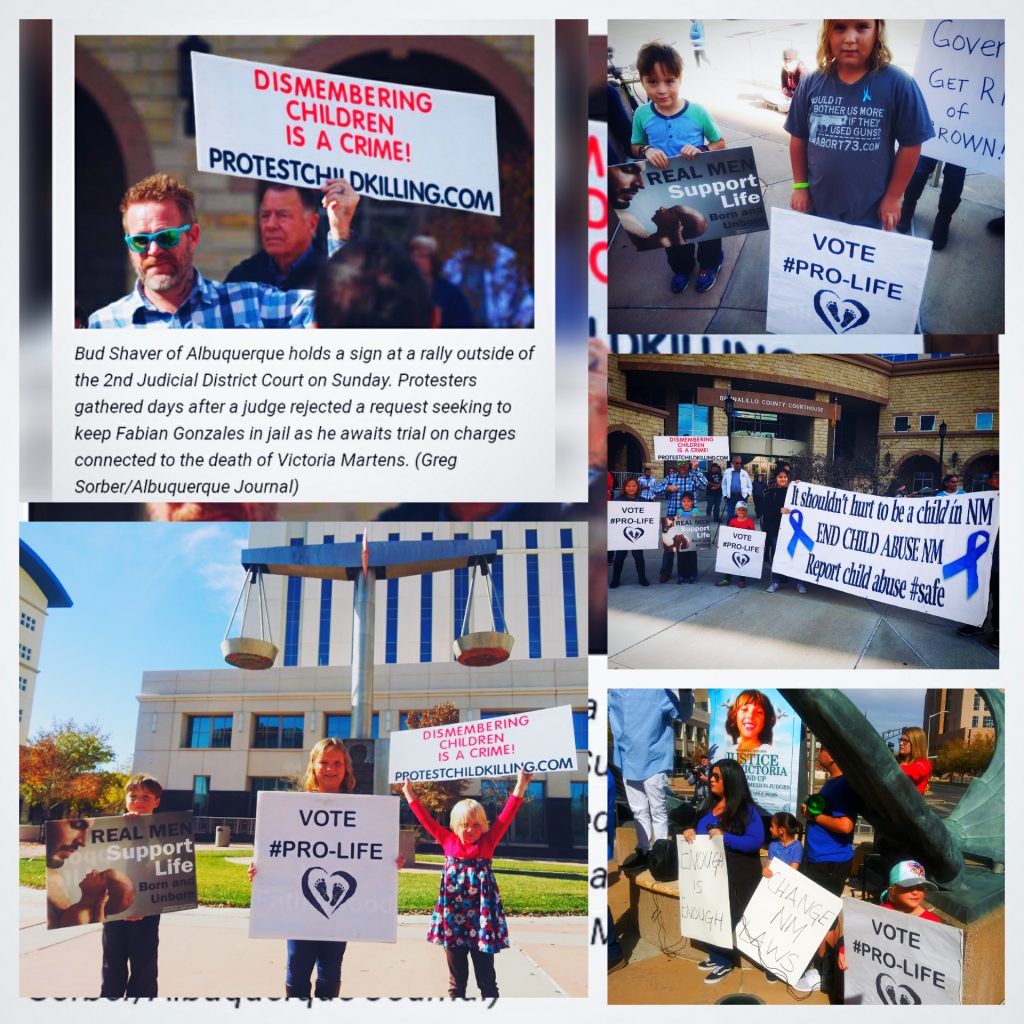 Joined locals in protesting the lack of justice in New Mexico for abused children, born & pre-born.
#4- New Mexico Vote Your Values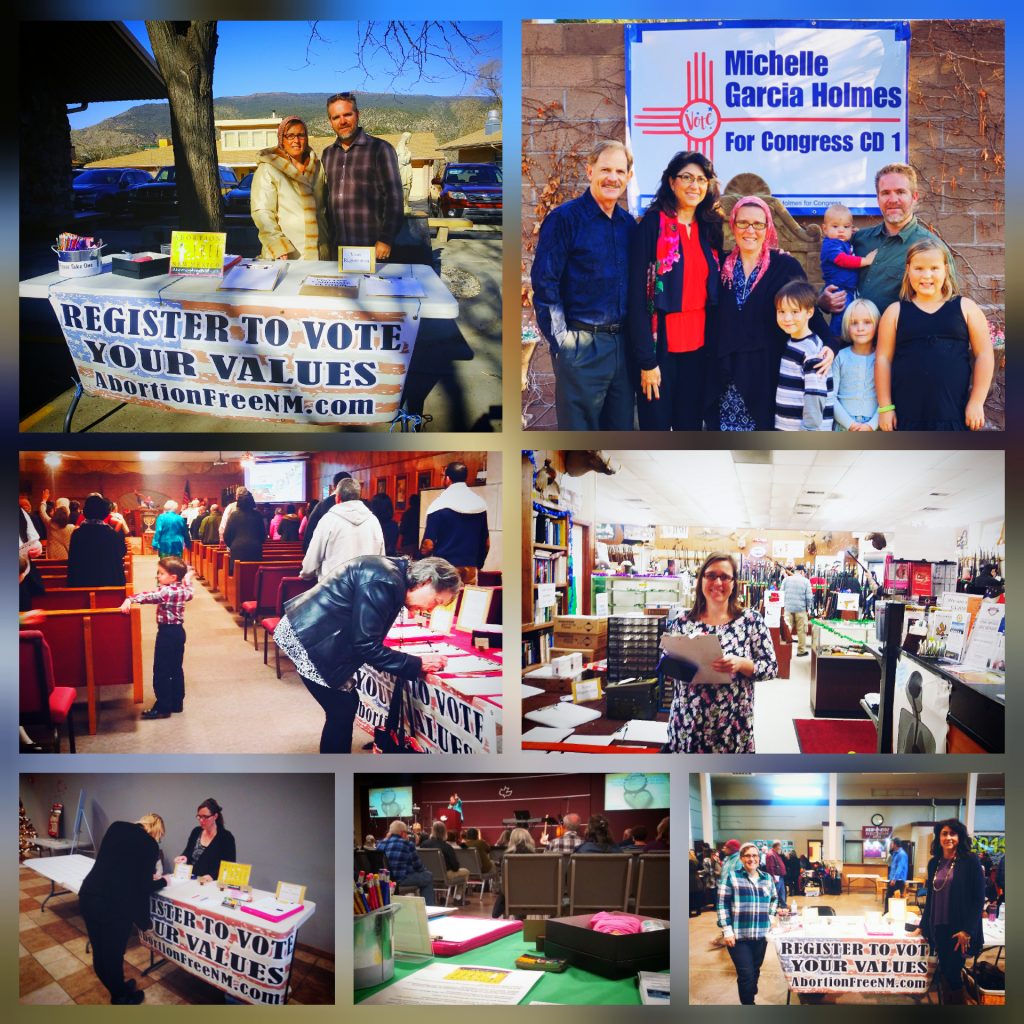 We were at churches and events this year registering voters for the 2020 election. We also helped Michelle Garcia Holmes get on the ballot for US Congress 2020!
#3- Prayer and Protest In D.C.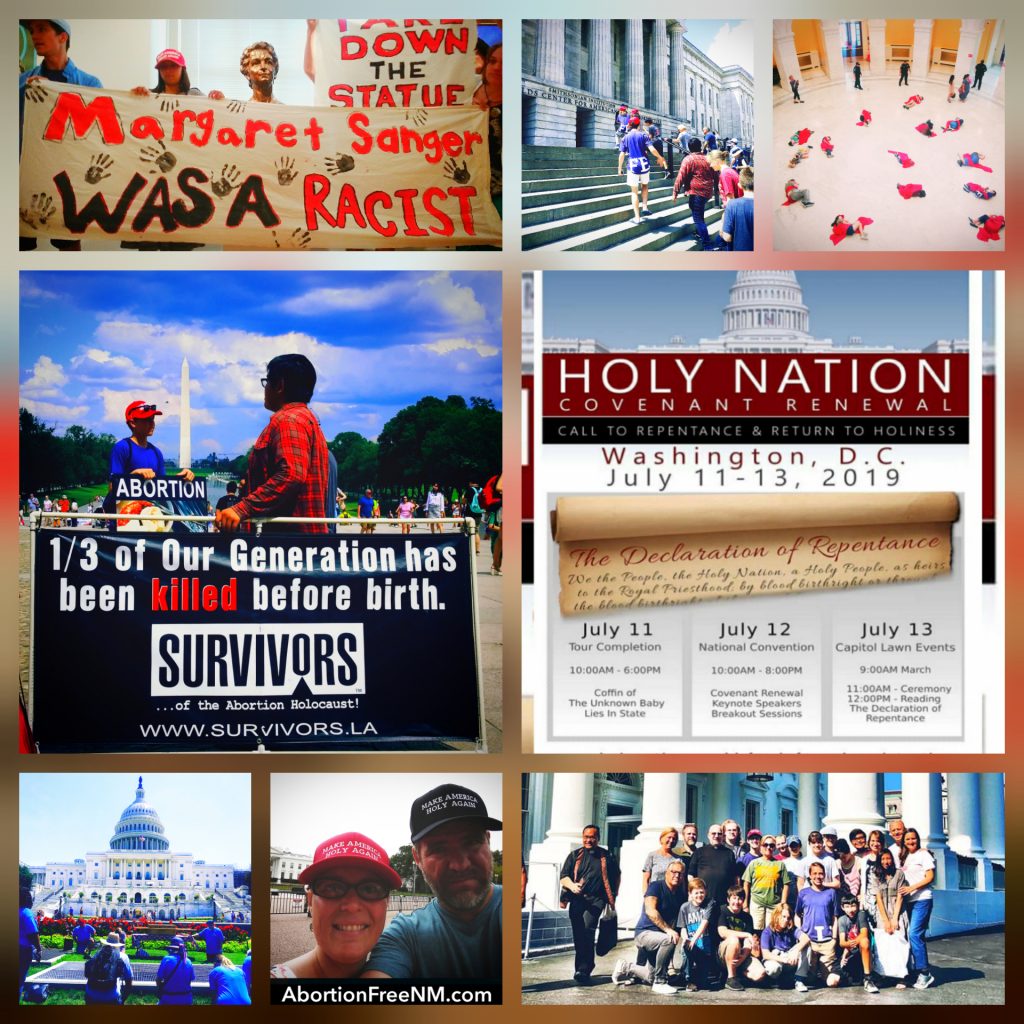 We went to our nation's capital, Washington D.C., for prayer and repentance with Holy Nation and then joined Survivorsfor 10 days of activism in Washington D.C.
#2- Charges Dismissed in D.C.!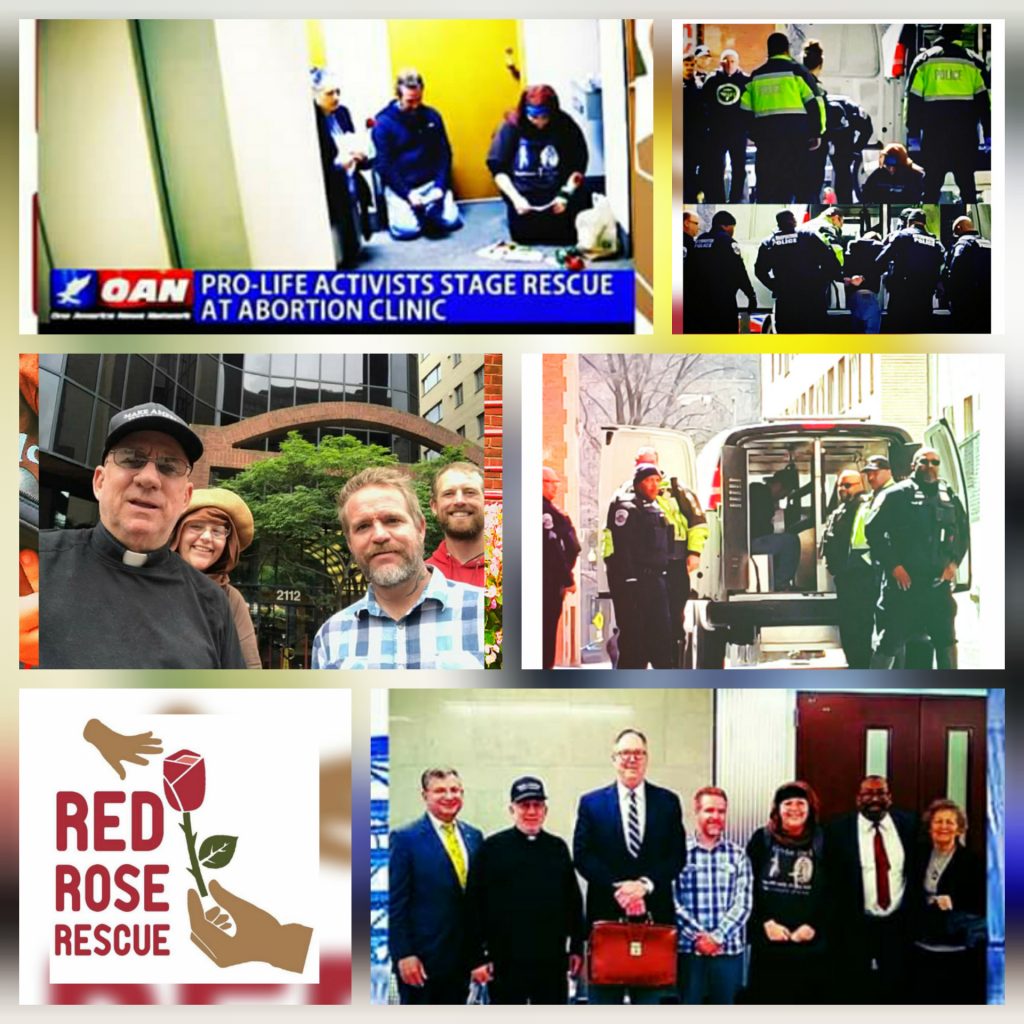 Bud joined Fr. Stephen Imbarrato: The Protest Priest for a Red Rose Rescue in the nation's capital. The clinic was shut down for 5 hours, they spent 5 hours in jail & ultimately the charges were dismissed!
#1- Opposed Pro-Death Agenda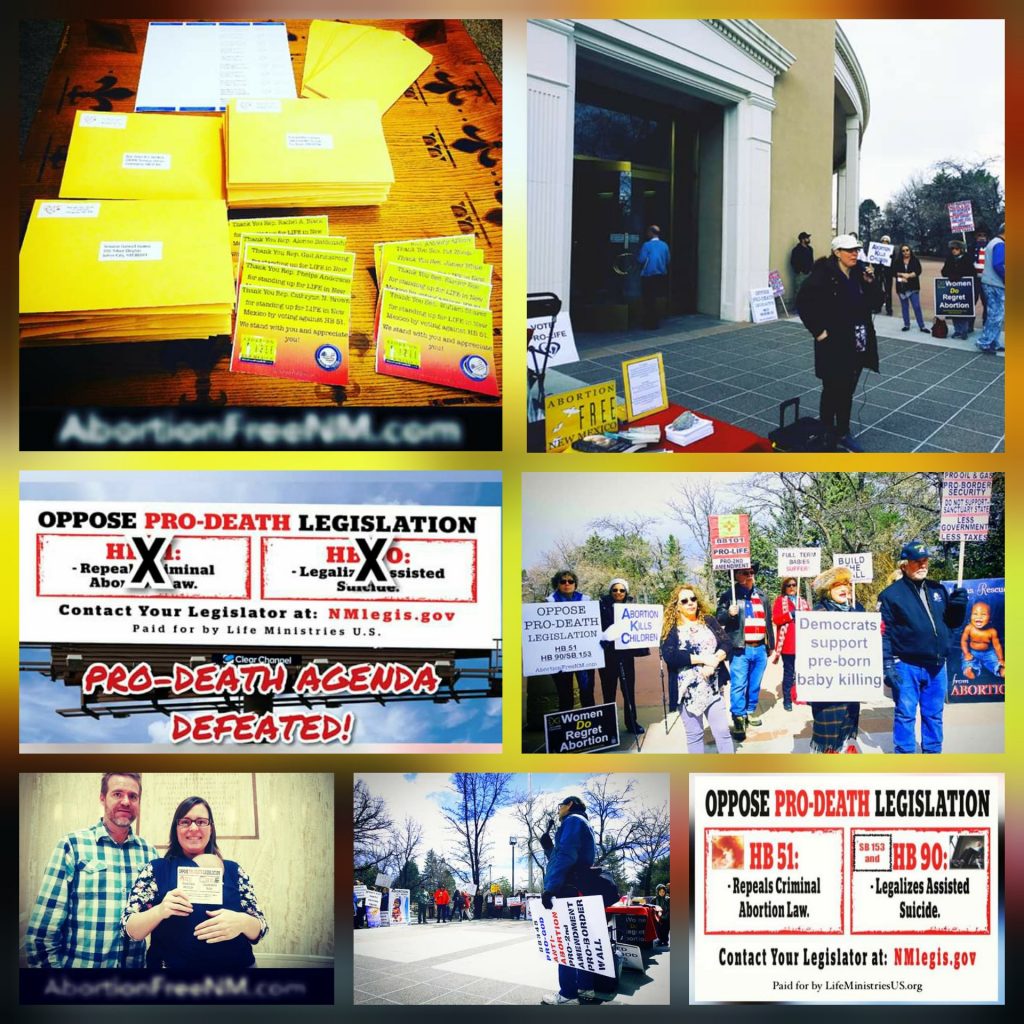 We were blessed to join the faith community in opposing the Pro-Death Agenda in Santa Fe. Catholic Democrats joined the GOP and defeated HB 51.
Looking Ahead to Start 2020 Strong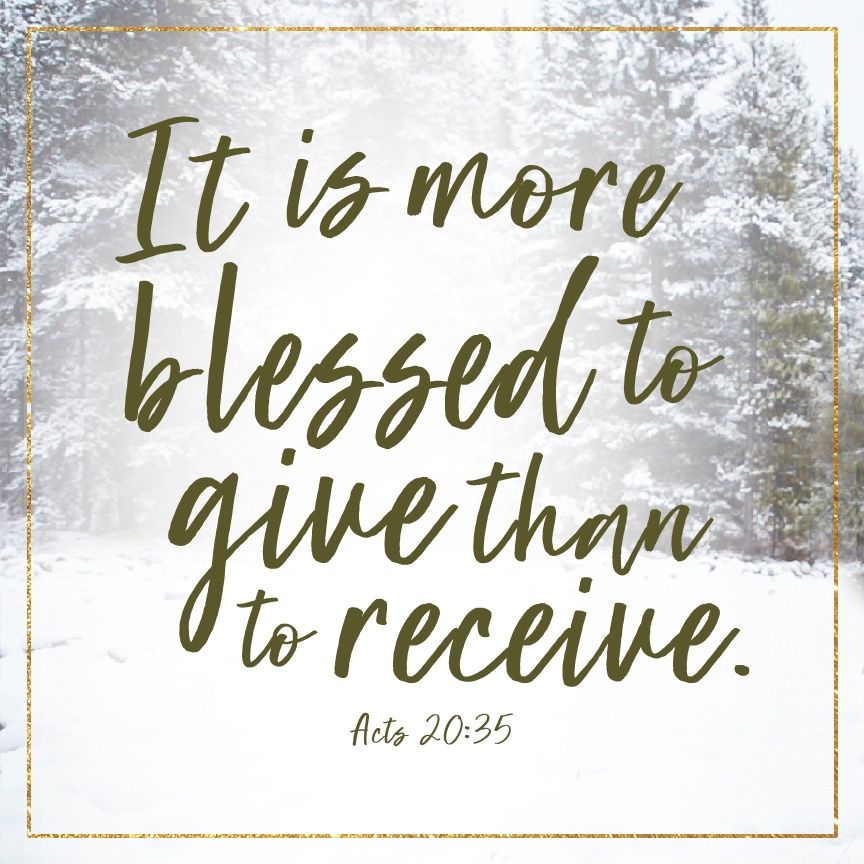 We are so grateful to those of you who through faithful prayer and support made 2019 a blessed year of ministry for our family. As we look to 2020 we already have some big plans and projects that will bring us closer to an abortion free state. Please pray for wisdom for us and our team as we strategize and that the Lord will guide our steps.
Please consider setting up a secure tax deductible monthly donation securely onlineto help us with the efforts we have planned. A monthly gift of $20.20 would be such a blessing to us and the babies we aim to protect in 2020.
Any amount you give is an investment into an Abortion Free New Mexico. Thank you for standing with us.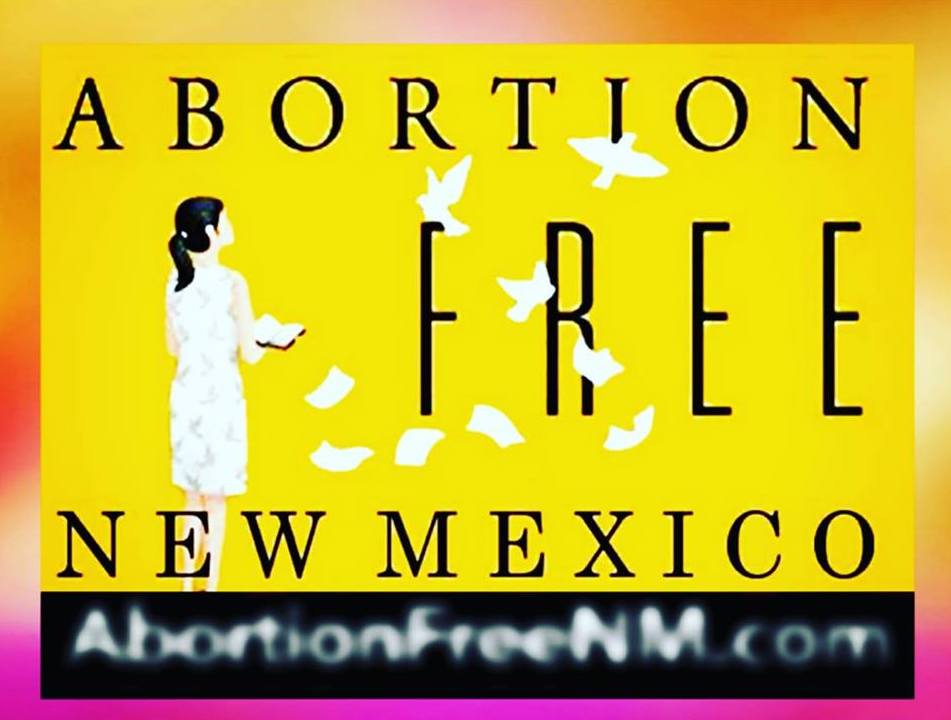 Thank you for standing with us for life and truth!
"Therefore we ought to support people like these, that we may be fellow workers for the truth." (3 John 1:8)
We are a Christian missionary family serving in Albuquerque, NM. Putting our faith into action, for the past 9 years we have exposed Albuquerque as the late term abortion capital of the nation and have worked to bring accountability to an unregulated abortion industry that is killing children in their mothers wombs up to the day of birth.
In order to be the most effective in our pro-life ministry, we do this important work full time while homeschooling our children and raising them to have a biblical worldview. We rely solely on the provision of the Lord and individuals like you to provide for our daily needs.
We are pursuing and working toward an abortion free New Mexico, where every pre-born child is valued and protected.
We would be blessed to have you partner with us in this ministry. Your prayers and support are invaluable.
*You can schedule a secure monthly or one time tax deductible donation online. Simply click the DONATE tab and select Bud and Tara- Pro-Life Witness from the drop down ministry menu.
*Checks made out to Life Ministries U.S. are tax deductible and can be mailed to P.O. Box 50351, Albuquerque, NM 87181
We thank the Lord for you and pray for you. Please feel free to send us your specific prayer requests in the return envelope or by email.
Blessings, Bud and Tara Shaver
Other Ways to Bless Our Ministry