UNM Performs Incomplete Abortion- Results in Inpatient Admission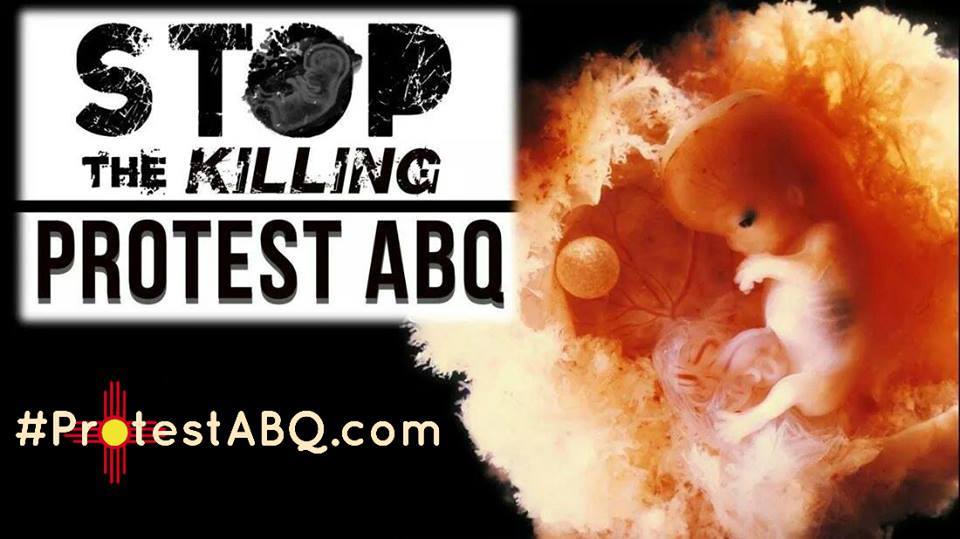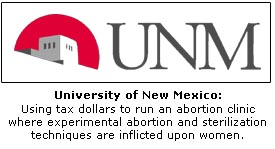 By Tara Shaver,
Albuquerque, NM- A confidential informant has come forward to Protest ABQ with information about a 27 year old woman who suffered an incomplete abortion at the University of New Mexico Center for Reproductive Health (UNMCRH) abortion facility. The next day the woman was admitted to UNM Hospital with an elevated white blood cell count, rapid heart beat, fever and abdominal pain. According to the Mayo Clinic's website, Patient "A" exhibited symptoms that warrant a sepsis diagnosis.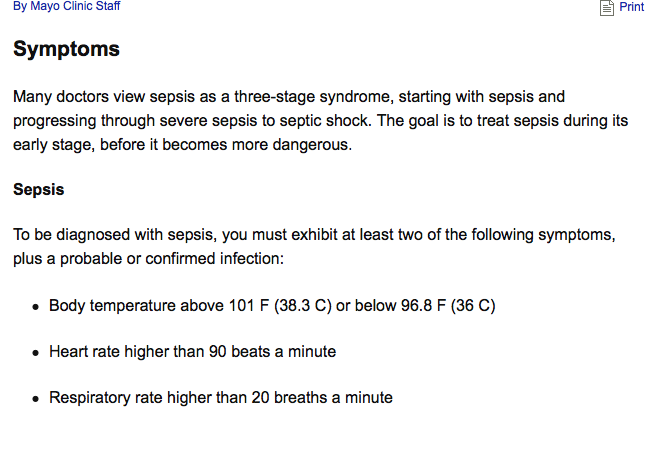 On May 17, 2016 Patient A arrived at UNMCRH 19.6 weeks pregnant for a two day D&E abortion procedure. On this day laminaria was inserted into Patient A's cervix for artificial dilation despite the fact that she wasn't feeling well and her lab results showed that her white blood cell count was alarmingly high at 21.7. The website Perinatology.com states that a normal wbc count for a pregnant woman in the second trimester is between 5.6-14.8. An elevated white blood cell count is an indication that a patient has an infection, disease or weakened immune system. Patient A was already at a high risk for infection.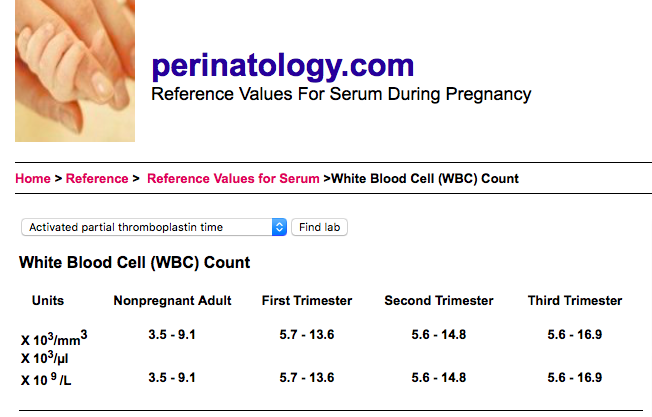 Despite the fact that this patient had a compromised immune system UNMCRH placed performing the abortion above Patient A's overall health and well being. They proceeded with the second trimester abortion procedure, and dismembered the 19 week old pre-born child. After the procedure an IUD was inserted, as is the practice of many abortionists under the guise of preventing future pregnancies for up to five years. UNM has a special research interest in this protocol and women have told Protest ABQ that they are ruthlessly pressured into having IUD's inserted after abortions and after live births at UNM Hospital.
The very next day, after a restless night of sleep and increasing pain Patient A sought medical attention at UNM Hospital, where physicians that attended her suspected post abortion endometritis (an infection of the uterus) and an incomplete abortion. Patient A's IUD was removed. She spent three days on antibiotics but on the fourth day her temperature spiked again and the UNM Family Planning Service division was consulted to provide a D&C to suction out any remaining fetal parts and or tissue.
All surgical abortion procedures are very invasive and opens a woman's body up to germs and bacteria. It is completely unacceptable and may even constitute medical malpractice, that UNMCRH performed an incomplete abortion, knowing that Patient A had a compromised immune system and then inserted an IUD. This is not the kind of "care" that puts the patient first.
On May 22nd she was scheduled for the operating room at UNM Hospital for the D&C and was then discharged the next day. It is likely that an acute infection of this kind will leave Patient A with significant uterine scarring that could prevent future pregnancies.
The University of New Mexico (UNM) has been plagued by scandals over the past few years due to its abortion involvement. UNMCRH utilizes medical residents in experimental research and also trains them to perform late-term abortions. In addition to Patient A, several women have been injured at UNM's free standing abortion facility UNMCRH. 
In 2012 members of Protest ABQ reported that UNMCRH is no longer calling 911 for medical emergencies to ensure there isn't a public record of how many injuries are actually occurring. Now in 2016, this state funded institution has been implicated with a criminal referral by a congressional panel regarding the use of aborted baby body parts and is currently under investigation by the New Mexico Attorney General.
Despite all of this, The University of New Mexico is still perpetuating a radical abortion agenda and New Mexico tax payers are involuntarily footing the bill for it.
Fr. Stephen Imbarrato: The Protest Priest with Priests for Life issued the following statement, "We know in the past that ambulances have been sent to UNMCRH on several occasions. Of course, that information is now being denied the public as is much of what The University of New Mexico does. What will it take for all interested parties (Regents, students, alumni, elected leaders) to wake up, speak up, and put a stop to a business that has been wounding women while making money aborting babies at every stage of pregnancy?"
For years Protest ABQ has been exposing the fact that New Mexico continues to be a state without any laws protecting pre-born babies because of the silent inaction of New Mexico Governor Susana Martinez and other leaders who continue to turn a blind eye hoping that this injustice will just go away. The University of New Mexico is the heart of the New Mexico abortion industry, and has been given cover by corrupt politicians in both parties.
In a recent interview Congressman Steve Pearce (R-NM) echoed the concerns of Protest ABQ about the lack of leadership at all levels of government in New Mexico stating, "I'm to the point where I'm saying that you must be approving of what is happening or you would be responding. New Mexico has evolved into the largest, the most abortion friendly state in the country right under our eyes and I for one do not think it's appropriate." 
Full interview recap here: NM Rep. Steve Pearce Asks, "Is This Going to Become a Political Coverup?"
Inside New Mexico's Reproductive Health Clinics: 5 years of Investigative Research
THIS VIDEO PULLS BACK THE CURTIAN OF THE REPRODUCTIVE HEALTH CLINICS IN NEW MEXICO. YOU WILL HEAR THEM IN THEIR OWN WORDS. YOU CAN DECIDE IF WOMEN ARE RECEIVING QUALITY HEALTH CARE: WATCH FULL FEATURE
RELATED: Protest ABQ's Response To SCOTUS Decision And Its Implications On New Mexico