NM Rep. Steve Pearce Asks, "Is This Going to Become a Political Coverup?"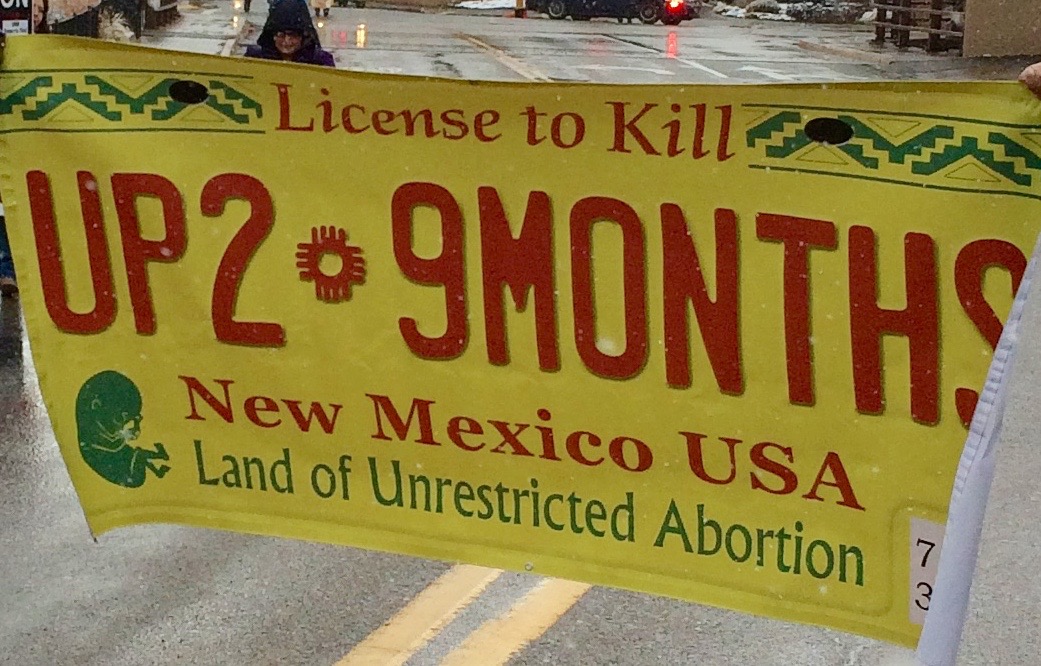 By Tara Shaver,
Albuquerque, NM- In an exclusive interview with The Hub of New Mexico, Congressman Steve Pearce takes on the baby body parts scandal happening in New Mexico head on. Without mincing words, the congressman talks about the lack of transparency within the University of New Mexico (UNM) and the silence of New Mexico Governor Susana Martinez and other leaders.
Congressman Pearce correctly stated that, "New Mexico has evolved into the largest, the most abortion friendly state in the country right under our eyes and I for one do not think it's appropriate."
According to Pearce, in 2015, members of the Select Panel on Infant Lives brought to his attention that "UNM is the only institution in the country that appears to be buying these harvested body parts from babies." Pearce claims to have reached out to officials at UNM, including the new president of the Board of Regents Robert Doughty who mentioned willingness to meet with panel member in D.C. but never pursued such a meeting. Pearce also claims that Governor Martinez never reciprocated the panels efforts to work together which in turn led to the panel filing a criminal referral with New Mexico Attorney General, Hector Balderas.
Listen to the full interview here: CONGRESSMAN STEVE PEARCE Statement on UNMHSC & Southwestern Women's Options Investigation
Pearce expounded more about his involvement from the beginning and his efforts to get cooperation from UNM and Governor Martinez's office by stating, "I think that the institution [UNM] has been willing to look the other way while things are happening on its watch. We've been very transparent all the way through with UNM, with the state of New Mexico, and the governor's office and really with almost no response [from] them. So I'm to the point where I'm saying that you must be approving of what is happening or you would be responding."
Fr. Stephen Imbarrato, The Protest Priest urges other state leaders to follow congressman Pearce's leadership and to come out publicly about this matter stating, "Why aren't we hearing from every pro-life elected official from the Governor, to the Speaker of the house, his Whip, pro-life state senators and house members about Balderas' inaction? Where is the outcry from the elected pro-life community? It is the same silence that Pearce speaks of that has gotten us here! Silence about pre-born baby killing and all its effects is the same as condoning and consenting to it!"
In July 2015 Protest ABQ filed a formal criminal complaint with Attorney General Hector Balderas' office regarding concerns that, according to his consent form, Curtis Boyd was harvesting aborted baby body parts at his late term abortion facility Southwestern Women's Options and allocating them for medical experimentation without getting proper consent from his patients. That complaint set the stage for the recent criminal referral issued to Balderas' office by the congressional panel on Infant lives.
In the wake an overflow of public outcry over this scandal in New Mexico, AG Balderas has asked that concerned citizens stop calling his office. When asked by The HUB of NM what to do moving forward and how to get AG Balderas to act Pearce responded, "First of all I would take his thing saying no more phone calls and I would begin to play that as a radio ad saying this is your Attorney General saying that he does not want to hear about the issue! Secondly, I would begin to work in the circles of the democrat party that are pro-life and say look, you're going to have things that a congressional research committee believe have been infractions of the law and maybe you can be helpful'. At the end of the day I would be talking publicly not privately! Does the public believe that it has a valid nature for him to look deeper into it or is it going to simply become a political cover up? That frankly is the question."
Protest ABQ along with New Mexico Alliance for Life have been attempting to get to the bottom of this over the past year.
Bud Shaver, executive director of Protest ABQ issued the following statement, "Protest ABQ would like to thank Congressman Pearce for taking a strong leadership role in digging into this scandal effecting our state and the web of complicity from the New Mexico abortion cartel that is perpetuating the culture of death rampant here. It is our hope that more leaders in New Mexico will rise up and be a public advocate for our pre-born neighbors dying daily."