Protest ABQ's Response To SCOTUS Decision And Its Implications On New Mexico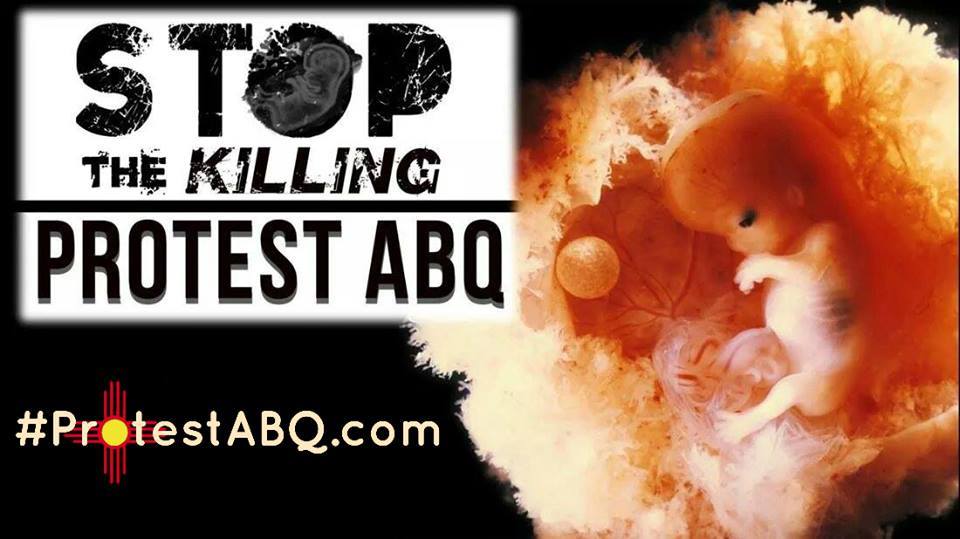 "While the SCOTUS decision undermines the good work of the pro-life community in Texas; in New Mexico, the late term abortion capital of the nation, the door still remains open to pass constitutional legislation regulating third trimester abortion facility Southwestern Women's Options. We are determined to keep pressing forward and to make every effort to protect both mom and baby." Tara Shaver, Spokeswoman for Protest ABQ 
Here is an analysis by Protest ABQ's chief leading counsel on the ruling handed down by the U.S. Supreme Court: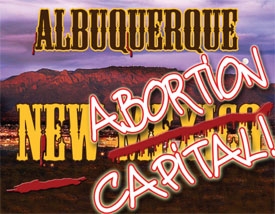 By Angelo Artuso, Chief Legal Counsel for Protest ABQ 
Whole Woman's Health v. Hellerstedt
The U.S. Supreme Court's decision, issued yesterday, June 27, 2016, in 
Whole Woman's Health v. Hellerstedt
, while disappointing is not as sweeping as the media and pro-abortion advocates would have you believe.  Significantly, the decision appears to apply only to the regulation of "
pre-viability
" abortions.  As the age of viability continues to move closer to conception, the legal framework put in place by 
Roe v. Wade
 and its progeny is still on a collision course with itself.
The Hellerstedt Decision
In Hellerstedt, the Court considered two Texas statutes enacted as House Bill 2 (H.B. 2).  The first statute required that "[a] physician performing or inducing an abortion . . . must, on the date [of service], have active admitting privileges at a hospital . . . located not further than 30 miles from the abortion facility."  This was known the "admitting privileges requirement."
The second statute required that an abortion facility must meet the minimum standards for ambulatory surgical centers under Texas law.  This was known as the "surgical-center requirement."
The District Court held that both of these requirements "imposed" an "undue burden" on the right of women in Texas to seek "previability" abortions.
The Court of Appeals for the Fifth Circuit reversed the District Court and ruled that H.B. 2 was constitutional under current Supreme Court rulings regarding the regulation of abortions and abortion facilities.
The Supreme Court, by a vote of 5-3, reversed the Fifth Circuit and held that H.B. 2 is unconstitutional.
As always, however, the devil is in the details.  In reaching its conclusion, the Supreme Court relied on Planned Parenthood of Southeastern Pa. v. Casey, 505 U.S. 833, 878 (1992) which held that an undue burden exists on "a woman's right to decide to have an abortion, and consequently a provision of law is constitutionally invalid "if the 'purpose or effect' of the provision 'is to place a substantial obstacle in the path of a woman seeking an abortion before the fetus attains viability . . . . Casey added that '[u]nnecessary health regulations that have the purpose or effect of presenting a substantial obstacle to a woman seeking an abortion impose an undue burden on the right.'"  (Emphasis added).
As part of its decision in Hellerstedt the Supreme Court noted that there were no "legislative findings" attached to H.B. 2.  The Court felt that this was a significant weakness.  "[T]he relevant statute here does not set forth any legislative findings.  Rather, one is left to infer that the legislature sought to further a constitutionally acceptable objective (namely, protecting women's health)."  The Supreme Court further noted that in the absence of legislative findings, the District Court may give significant weight to the evidence, without usurping the function of the legislature.
Unfortunately, the evidence produced in the District Court showed the following:
A.     Prior to H.B. 2, there were 40 licensed abortion facilities in Texas.  That number dropped by almost half after the admitting privileges requirement went into effect.
B.    If the surgical-center requirement were to go into effect, then only 7 or 8 facilities would exist in Texas.  Over 1,200 women per month could be seeking appointments at each remaining facility.
C.    The requirements "erect a particularly high barrier for poor, rural, or disadvantaged women."
D.      Abortion as regulated by the State before H.B. 2 was passed has been shown to be much safer in terms of minor and serious complications, than many common medical procedures not subject to the regulations, such as colonoscopies, vasectomies, endometrial biopsy, and plastic surgery.
E.     Risks are not appreciably lowered for patients who undergo abortions at ambulatory surgical centers as compared to non-surgical center facilities.
F.     Women will not obtain better care or experience, or more frequent positive outcomes at an ambulatory surgical center as compared to a previously licensed abortion facility.
G.    The cost of coming into compliance with the surgical-center requirement for existing clinics is approaching $1 million and most likely will exceed $1.5 million with some clinics unable to comply due to physical size limitations of their current sites.  The cost of acquiring land and constructing a new compliant clinic will likely exceed $3 million.
Based on this evidence, the District Court concluded that H.B. 2 did not offer sufficient medical benefits to women to justify the additional restrictions on abortion providers or abortion facilities.  The Supreme Court agreed.  "We conclude that neither of these provisions offers medical benefits sufficient to justify the burdens upon access that each imposes.  Each places a substantial obstacle in the path of women seeking a previability abortion, each constitutes an undue burden on abortion access … and each violates the Federal Constitution." (Emphasis added).
New Mexico Implications:
As it turns out, there are some implications of the Hellerstedt decision for New Mexico.
Most significantly, the Hellerstedt decision strongly implies that requiring ambulatory surgical center licensing and physician admitting privilege of third trimester abortions is Constitutional.  Protest ABQ currently has a complaint on file with the New Mexico Department of Health asking the Department to investigate why the late-term abortion mill in Albuquerque, Southwestern Womens Options, does not have either medical clinic or ambulatory surgical center licensing.  Fortunately, the Hellerstedt decision has done nothing to affect that Complaint.  
In addition, the Court in  Hellerstedt noted that before H.B. 2 was passed, Texas law placed several restrictions on abortion facilities, including:
Annual reporting and recordkeeping requirements;
Quality assurance program requirements:
Personnel policies and staffing requirements;
Physical and environmental requirements;
Infection control standards;
Disclosure requirements; p
Patient-rights standards: and
Medical and clinical services standards, including anesthesia standards.
These requirements were policed by both random and announced inspections at least annually, as well as providing administrative penalties, injunctions, and civil and criminal penalties.
Many of these requirements are not currently part of New Mexico law.  Indeed, abortion facilities in this State operate in a virtually regulatory-free environment, to the detriment of women's health.  There may be fertile ground here, therefore, for pro-life advocates to propose similar pre-H.B. 2 regulations here in New Mexico to hold abortion providers and abortion facilities more accountable for their unseemly trade.