New Mexico Baby Body Parts Scandal Timeline Recap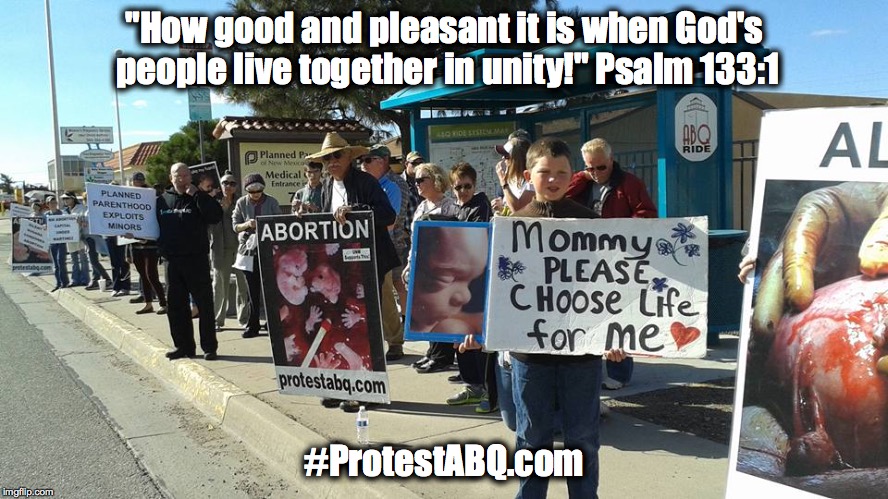 July, 18, 2015 Protest and Press Conference sponsored by Protest ABQ
Protest ABQ's TIMELINE RECAP:
July 14, 2015
– The Center for Medical Progress released the first of a series of groundbreaking undercover 
video
 exposing the illegal trafficking of human body parts.
July 15, 2015
– Protest ABQ issued a press release calling on New Mexico Governor Susana Martinez and NM Attorney General Hector Balderas to launch an investigation into SWO and UNM based on two consent forms obtained by Protest ABQ revealing the practice of baby body part harvesting in New Mexico.
July 17, 2015 – Protest ABQ holds protest and press conference calling for an investigation by the NM Attorney General's office and also urged Governor Susana Martinez to encourage such an investigation.
July 28, 2015 – Protest ABQ announced that a formal criminal complaint had been filed with NM Attorney General, Hector Balderas at the #WomenBetrayed Rally hosted by Protest ABQ (sponsored nationally by Students for Life of America) in Santa Fe, New Mexico.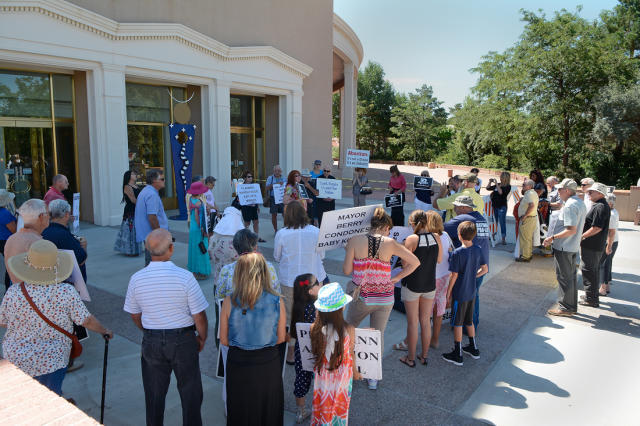 August 20, 2015 – Protest ABQ hosts #ProtestPP the largest protest of Planned Parenthood in New Mexico (over 600) and across the country (over 77,000). During the press conference Tara Shaver, Spokesperson for Protest ABQ spoke to the fact that, 5 state governors have de-funded Planned Parenthood and 13 states have launched criminal investigations into Planned Parenthood's baby body part for profit scheme. All the while New Mexico fully funds abortion through state Medicaid with our tax dollars and abortion facilities are telling patients that their babies remains may be used in medical research which violates New Mexico law.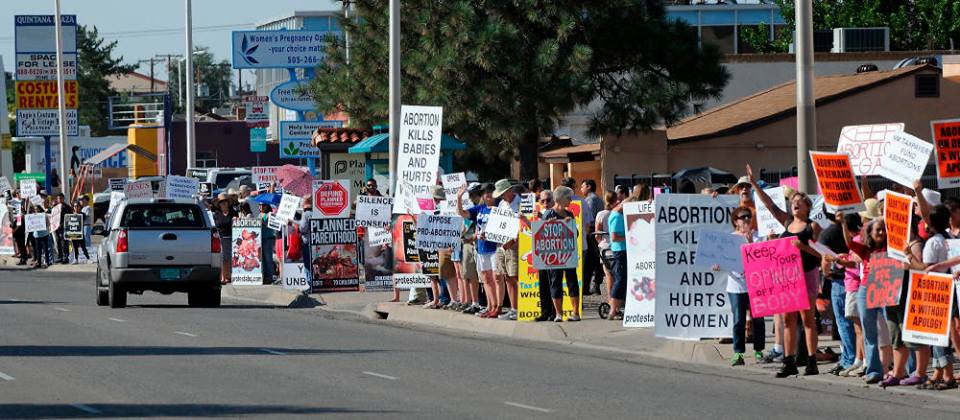 October, 2015 – In October Protest ABQ decided to take our Protest presence to the next level in Albuquerque, New Mexico, the Late-Term Abortion Capital of America by holding a weekly protest at Planned Parenthood each Saturday morning.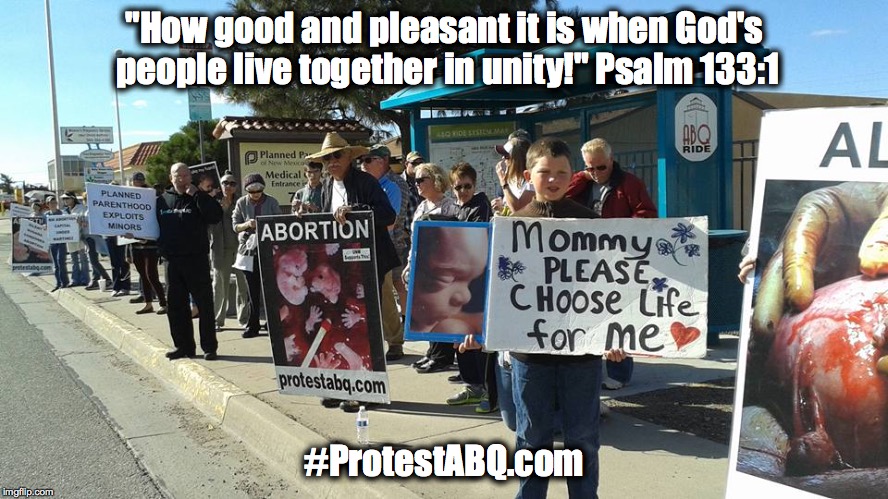 In addition, in October we stepped up our Protest presence during our weekly #ProtestPP by stepping off of the sidewalk in front of Planned Parenthood and into the neighborhood surrounding Planned Parenthood.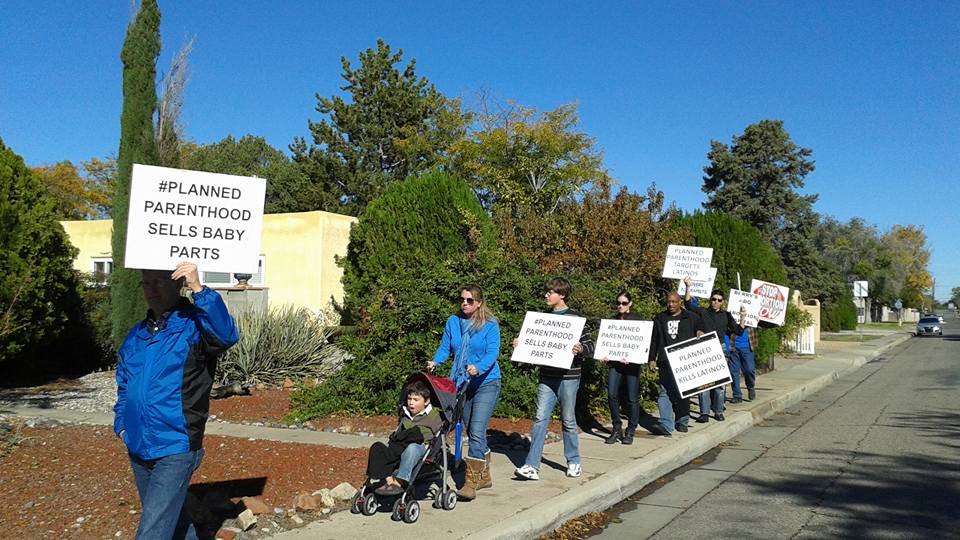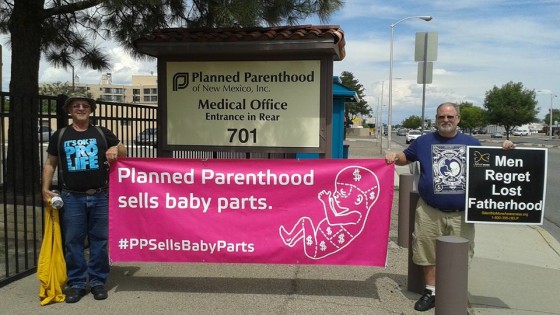 January 26, 2016 – Protest ABQ under the umbrella ministry banner, Life Ministries U.S. presented 5 years of investigative research to legislators in Santa Fe New Mexico.
February 11, 2016 – U.S. House Select Committee announces subpoenas issued to UNM and SWO.
February 12, 2016 – Protest ABQ submitted documentation, compiled over 5 years of research, to the U.S. House Select Committee in line with their scope of authority to review, such as "medical procedures and business practices used by entities involved in fetal tissue procurement and practices of providers of second and third trimester abortions."
April 7, 2016 – Pro-Abortion House Democrats issued a complaint asserting that the U.S. Select Committee "Investigation Is Being Fueled By Additional 'Documentation' From Anti-Abortion Extremists Known As Protest ABQ."
April 11, 2016 – April 11, 2016 – Media Matters (which is directly funded by Democracy Alliance and organized by George Soros) lamented that, "Protest ABQ is the latest anti-choice group feeding misinformation to Republicans on the Select Investigative Panel on Infant Lives."
April 23, 2016 – National Protest Continue: Protest ABQ hosts #ProtestPP in Albuquerque in conjunction with other National Organizations across the country.
March 24, 2016 – Protest ABQ Drops Post cards exposing UNM and their complicity with SWO and the baby body parts scandal exposed by the U.S. House investigation.