May Newsletter: PROTEST ABQ Is In Full Swing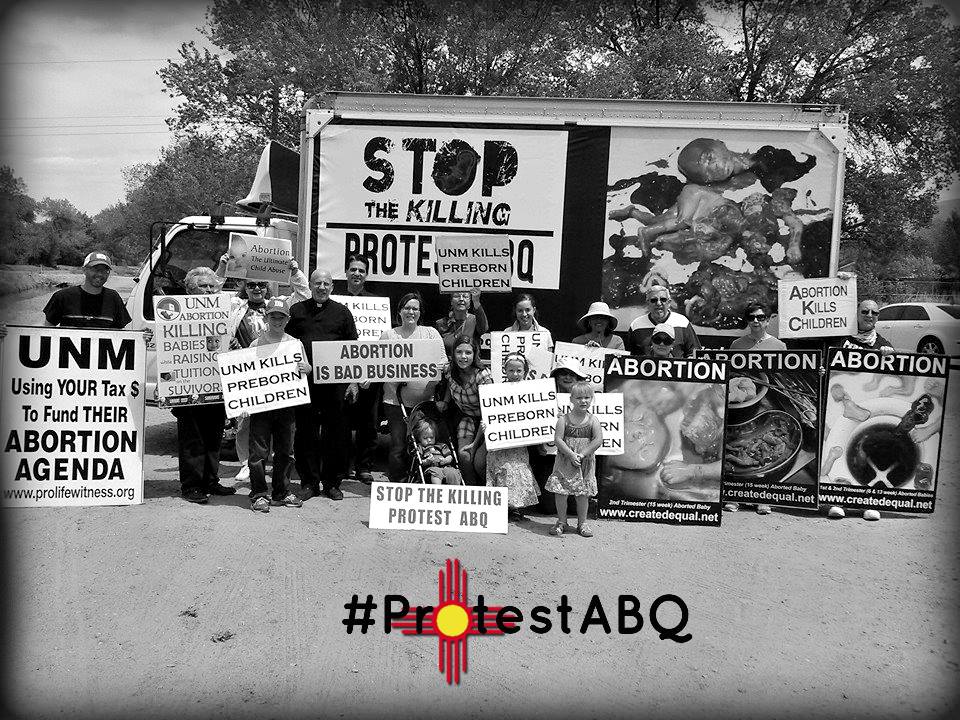 PROTEST ABQ is in full swing and is shaking the University of New Mexico (UNM) to its very core! We have a daily presence at UNM's own freestanding abortion clinic and we have hosted various peaceful public awareness campaigns throughout the city. UNM is feeling the heat from the LIGHT being shown on their radical abortion agenda! Keep our efforts here in Albuquerque in your prayers.
Click here to read our latest Newsletter and read testimonies from the FRONT LINES OF THE ABORTION WARS
In the News this month:
ABQ Journal: Abortion protests not equally covered, by Sid Gutierrez
Tara and I have been blessed to host a weekly radio show on El Camino Radio Abq KKNS 1310 AM. Our weekly show, Pro Life Witness, airs live every Thursday night from 6pm-7pm (MT).
Here are two of our shows with our dear friends and mentors of Operation Rescue: Pro Life Witness Radio Show on El Camino Radio 1310AM
This is our new theme song by Christafari, "Protesters" listen to the song and check out our slideshow here:

PROTEST ABQ website is up and running www.protestabq.com Explore all the tabs and check out the "Get Involved" tab and find your niche…There is a place for everyone, to join us as we PROTEST ABQ!
Be sure to "Like" Protest ABQ on Facebook and visit our website www.prolifewitness.org for more articles, pictures and press releases from this past month!
Thank you for your continued prayers, support and encouragement! We are so blessed and humbled by all of our partners in this ministry to save lives here in Albuquerque, New Mexico.

Because of Christ we stand,
Bud and Tara Shaver
Pro-Life Missionaries
"Seek the well being of the city to which I have sent you. Pray for it to the Lord. For in seeking its well being you shall find your own." Jeremiah 29:7