April Newsletter: PEACEFUL PROTEST Moves UNMCRH Abortion Clinic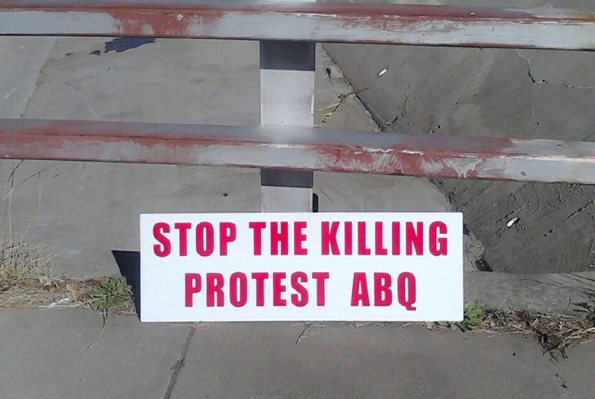 This month was the month of PROTEST as we officially launched PROTEST ABQ. Peaceful and lawful PROTEST has its place in the pro-life movement and this month confirmed that fact in a big way! In fact, our consistent and strategic PROTEST literally moved the UNM abortion clinic UNM Center For Reproductive Health! We are hoping that with enough public exposure of UNM's pro-abortion agenda and accountability demanded of all of the individuals who are perpetuating this agenda at UNM, we can STOP THE KILLING!
Click here to read our latest Newsletter…and to find out how PEACEFUL PROTEST moved an abortion clinic!
In the News this month:
KOB-4: Group launches new anti-abortion campaign
Operation Rescue- University of New Mexico's Abortion Clinic Forced Out Due To Pro-Life Campaign
One News Now: Pro-lifers to abortion trainers: You can move but you can't hide
ABQ Journal- UNM plans to move reproductive health clinic
UNM Daily Lobo- Women's health center relocates
ABQ Journal- Abortion opponents picket UNMH boss's neighborhood
UNM Daily Lobo: Protesters target UNMH CEO's neighborhood
KRQE 13- Residents, businesses get graphic cards about clinic
Operation Rescue: Ambulances Transport Two Patients from Nation's Largest Late-term Abortion Clinic in Albuquerque
Thank you for your continued prayers, support and encouragement! We are so blessed and humbled by all of our partners in this ministry to save lives here in Albuquerque, New Mexico.
May God receive the glory in all that we attempt to do for Him.
Because of Christ we stand,
Bud and Tara Shaver
Please "LIKE" Protest ABQ on Facebook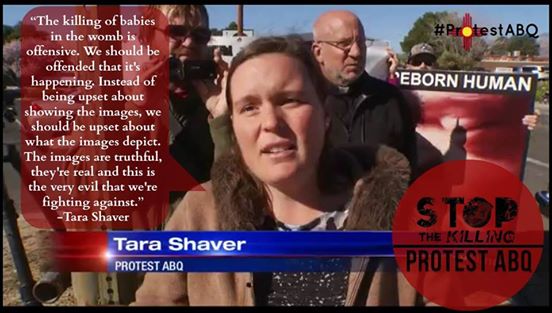 "Seek the well being of the city to which I have sent you. Pray for it to the Lord. For in seeking its well being you shall find your own." Jeremiah 29:7