Whatever happens, give thanks because God will be victorious!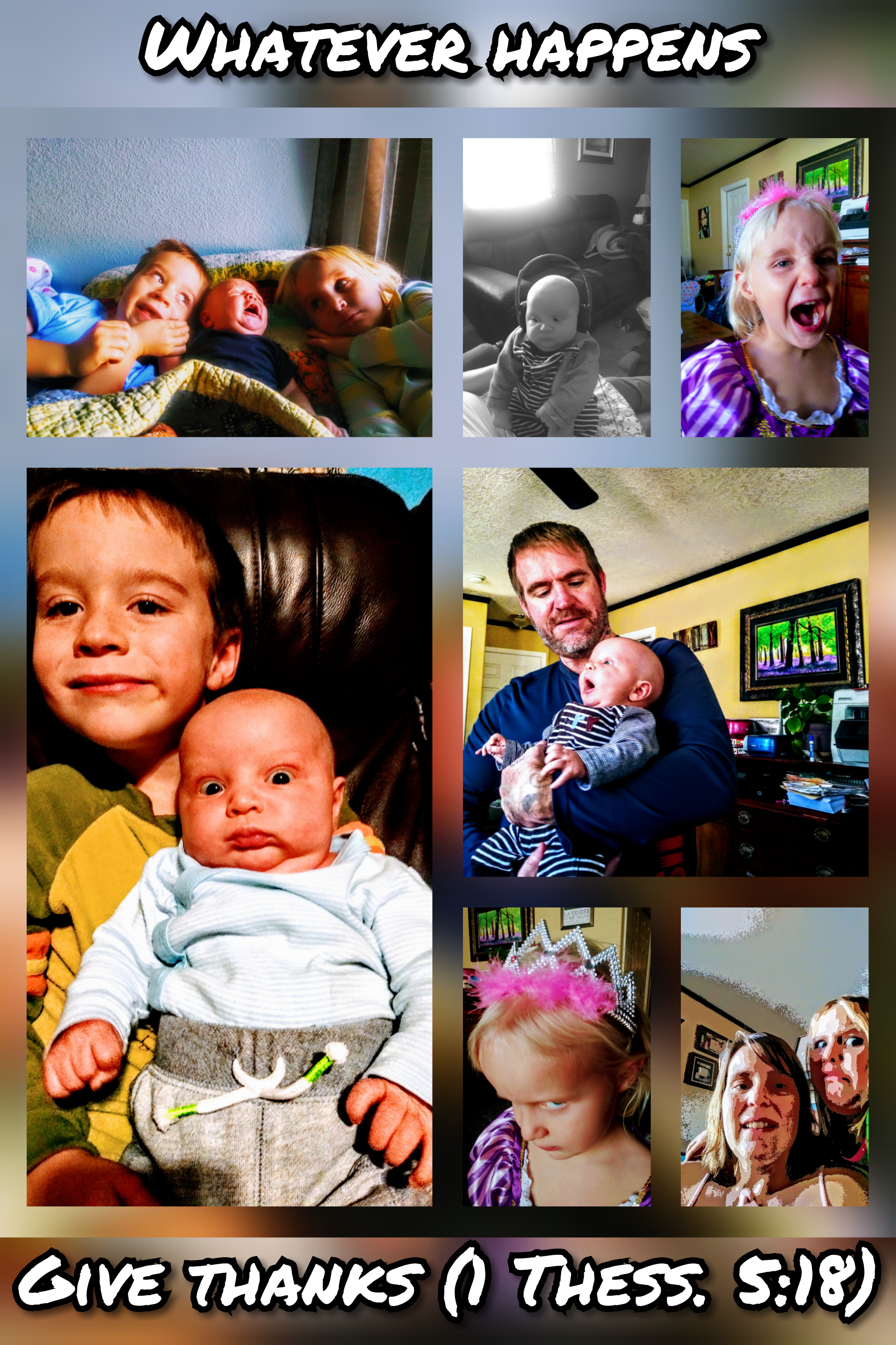 Happy Thanksgiving from the Shaver family!
We thank each one of you for your continued prayers and support and for standing with us as we serve New Mexico as pro-life missionaries. We thank the Lord for this mission field that He has called us to and that He leads us every step of the way on our journey of faith! We have been through so much together over the past 8 years and we look forward to what God has in store for New Mexico in the new year.
"Whatever happens, give thanks, because it is God's will in Christ Jesus that you do this."
(1 Thessalonians 5:18)
May the Lord bless you as you spend the day with your family and friends. Know that you are always in our prayers.
Grace and peace to you,
The Shaver family