WEEK 1- PRAYER AND FASTING FOCUS: NEW MEXICO ELECTION 2018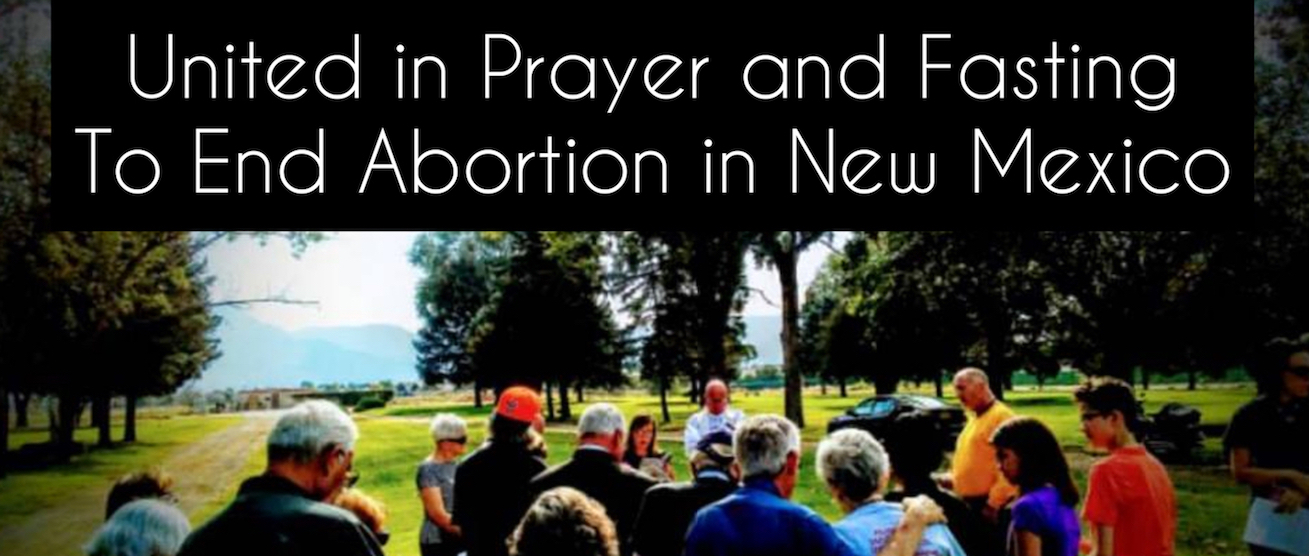 By Bud Shaver
Albuquerque, NM- Abortion Free New Mexico has been asked to join in weekly prayer and fasting on Wednesdays during the month of October leading up to election day on November 6, 2018 specifically for the upcoming election and for an end to abortion in New Mexico. We invite those in the body of Christ who are able to, to join us in this spiritual discipline.
This is a united effort between both Non-Catholic and Catholic Christians who are committed to ending abortion in New Mexico.
Fasting can be done in many ways.
Some may choose to fast from sunrise to sunset.
Others may choose to fast from 6:00am-3:00pm as a partial fast.
For others, a fast might be one full meal for the day, as well as two smaller meals that together are not equal to a full meal.
The upcoming election is less than 40 days away and in New Mexico it will absolutely determine whether or not the Land of Enchantment elects leaders who will stand for justice and righteousness or corruption and bedlam.
BIBLE VERSE FOR REFLECTION THIS WEEK:
"When the uncompromisingly righteous are in authority, the people rejoice; but when the wicked rule, the people groan and sigh. (Proverbs 29:2)
Please join with us in prayer and fasting this week specifically asking the Lord to appoint pro-life leaders to fill the void in state leadership as we approach the upcoming election.
We have strong pro-life Christian candidates running in this upcoming election that are simply responding to the call to stand up and fight for the values that we hold so dear.
PLEASE NOTE THE PRO-LIFE CANDIDATES AND PRAY FOR THEM BY NAME
HERE ARE THE (KEY STATEWIDE) PRO-LIFE CANDIDATES VS. THEIR PRO-ABORTION OPPONENTS RUNNING FOR OFFICE (NOV. 6TH 2018)
Governor: Steve Pearce Pro-Life (R) vs. Michelle Lujan Grisham Pro-Abortion (D)
Lt. Governor: Michelle Garcia Holmes Pro-Life (R) vs. Howie Morales Pro-Abortion (D)
Senate: Mick Rich Pro-Life (R) vs. Martin Heinrich Pro-Abortion (D)
We need to send our best and brightest to Washington D.C. to help advance President TRUMP's agenda!
MICK RICH IS…
"Proud to be the only Pro Life candidate in this race for U.S. Senate. My opponents, Martin Heinrich and Gary Johnson, support abortion up to the point of delivery."
Congressional District 1: Janice Arnold-Jones Pro-Life (R) vs. Deb Haaland Pro-Abortion (D)
Congressional District 2: Yvette Herrell Pro-Life (R) vs. Xochitl Torres Small Pro-Abortion (D)
Congressional District 3: Jerald McFall Pro-Life (R) vs. Ben Ray Lujan Pro Abortion (D)
SECRETARY OF STATE: Gavin Clarkson Pro-Life (R) vs. Maggie Toulouse Oliver Pro Abortion (D)
Albuquerque Journal: "Clarkson replaces the previous Republican nominee, JoHanna Cox, an attorney who withdrew from the race last month, citing family reasons."
Attorney General: Michael Hendricks Pro-Life (R) vs. Hector Balderas Pro-Abortion (D)
Michael Hendricks has vowed in his first 100 days of office to:
"Stop the Late Term Abortions in N.M. Late term Abortion is heinous. It is unlawful when performed outside of an accredited hospital NMSA 1978 §30-5-3©. It will be one of my priorities to close the abortion clinics with force if necessary."
NEW MEXICO NEEDS STRONG JUDGES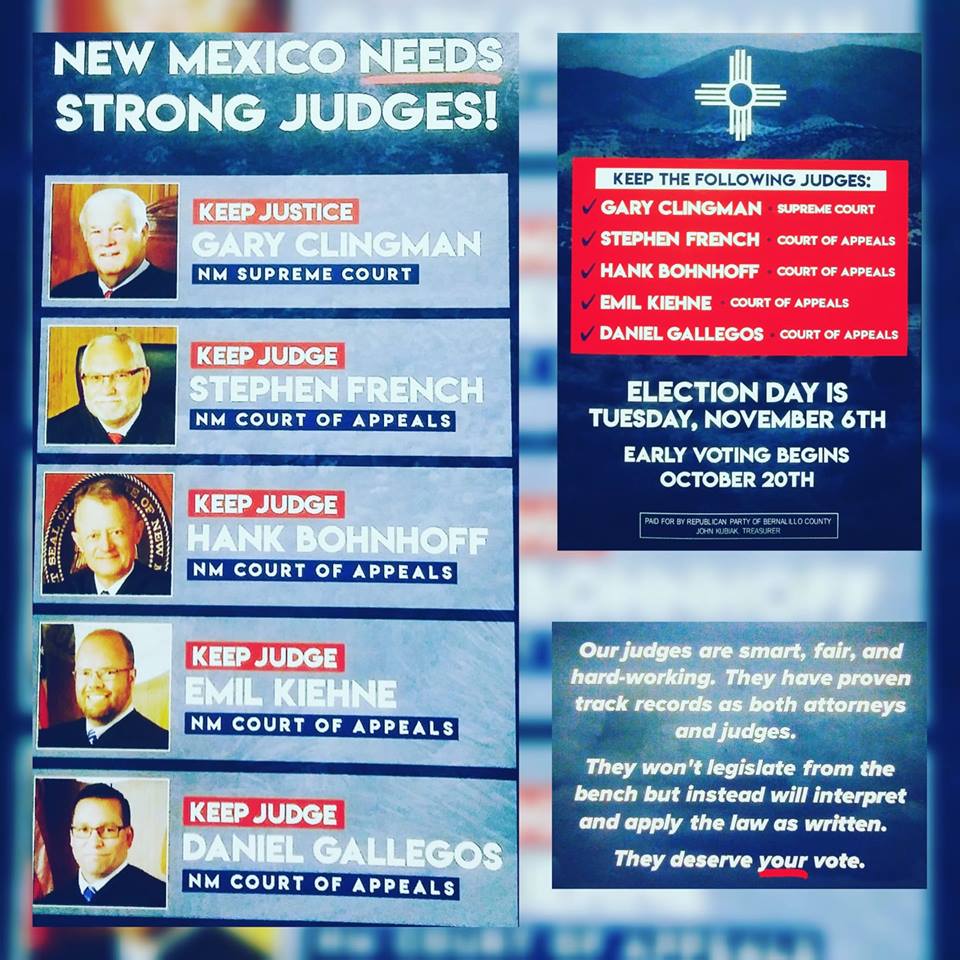 KEEP THE FOLLOWING JUDGES:
Gary Clingman: Supreme Court
Stephen French: Court of Appeals
Hank Bohnhoff: Court of Appeals
Emil Kiehne: Court of Appeals
Daniel Gallegos: Court of Appeals
NOTE: