BREAKING: Susan B. Anthony List ENDORSES Michelle Garcia Holmes for Lt. Governor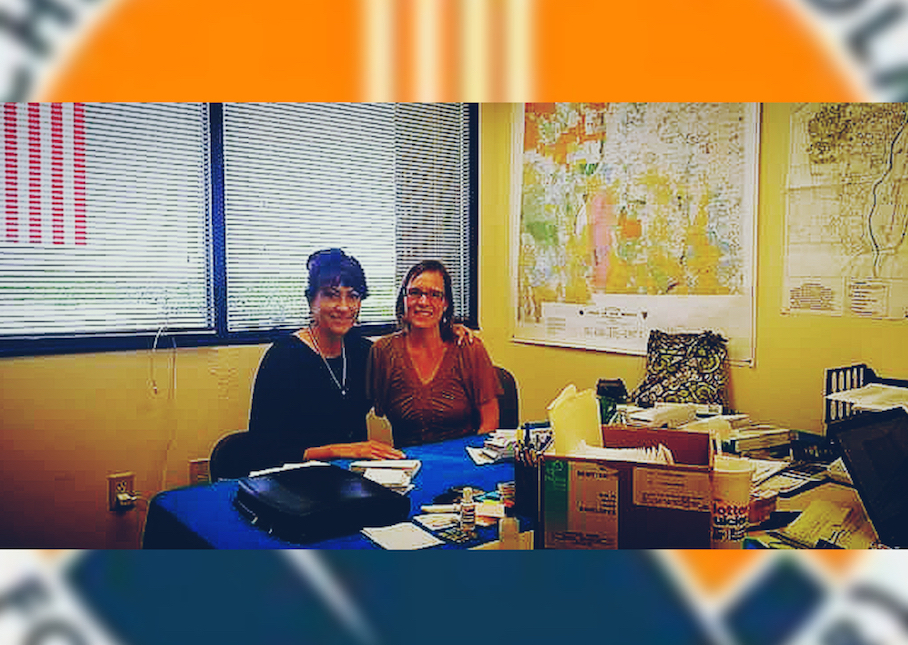 (Pictured: Tara Shaver helping to get out the vote for New Mexico's next Lt. Governor: Michelle Garcia Holmes)
By Bud Shaver
Albuquerque, NM- On Monday June 4, 2018, the eve of the primary election in New Mexico, Susan B. Anthony List has endorsed Michelle Garcia Holmes(R) for Lieutenant Governor of New Mexico.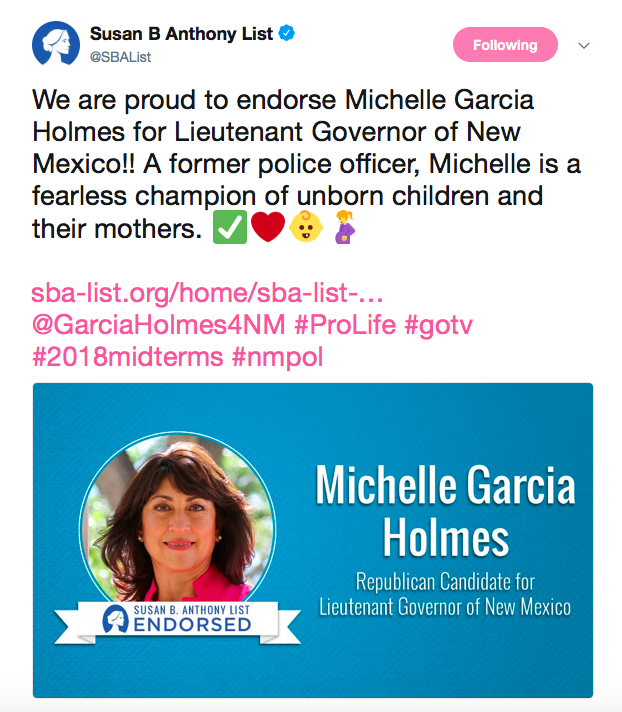 Abortion Free New Mexico stood beside Michelle Garcia Holmes and fully supported her as she ran for Mayor of Albuquerque. Now she has the opportunity to share her vision to a broader electorate in New Mexico and her passion for ensuring that everyone in our state is protected and can achieve their goals safely and to their fullest potential.
Michelle Garcia Holmes issued her pro-life statement to Abortion Free New Mexico. Read it here.
Tara Shaver of Abortion Free New Mexico issued the following statement,
"During this political season we continue to work alongside Michelle Garcia Holmes who is running for Lt. Governor of New Mexico. Michelle is a godly Christian woman whose faith steers her life and ignites her passion for protecting pre-born babies and for making the state of New Mexico a better place for everyone. Please keep her and the other pro-life candidates running for office in New Mexico in your prayers. This election will determine which way our state proceeds, whether it is a blessing for life or not. If you're in New Mexico please consider how you can help let others know how important this election is, where the candidates stand and to get out and vote for LIFE."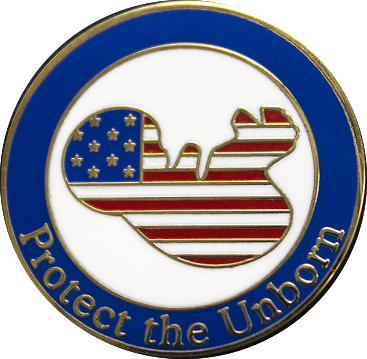 The Primary election for New Mexico is taking place on Tuesday June 5, 2018. Here are the candidates Abortion Free New Mexico is endorsing for the New Mexico primary election:
Governor: Steve Pearce
Lt. Governor: Michelle Garcia Holmes
Attorney General: Michael Hendricks
Senate:  Mick Rich
Congressional District 1: Janice Arnold-Jones
Congressional District 2: Yvette Herrell
Auditor: Wayne Johnson
Treasurer: Arthur Castillo
Judges to Support:
Judge Hank Bohnhoff
Judge Emil Kiehne
Daniel Gallegos
Stephen French
This election season is just getting started and there are key positions that pro-life candidates MUST fill to secure a future for the babies in New Mexico, especially at the highest level: Governor and Lt. Governor seats.
We are working to help Michelle Garcia Holmes in her campaign for Lt. Governor and also Congressman Steve Pearce's campaign for Governor, but we need your help. Please give your best gift today to help us elect pro-life leaders in the late term abortion capital of the nation.
To further help with MGH's campaign visit: LTgov2018.com
To further help with Steve Pearce's campaign contact: joaquin@pearcefornm.com
For more information visit: pearcefornm.com