UPDATE: Twitter Accounts Reinstated And New Opportunity To Serve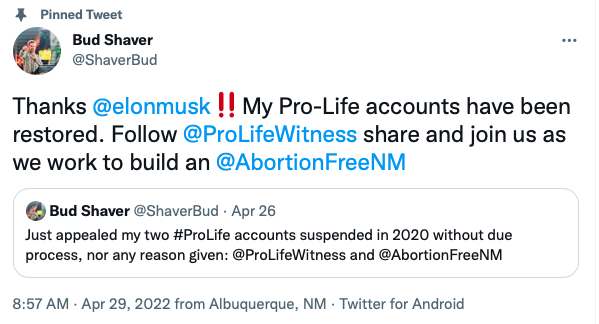 By Bud Shaver,
Albuquerque, New Mexico- Thanks to Elon Musk's shake up of Twitter, our Pro-Life accounts have been restored! It was announced on April 25, 2022 that Billionaire Elon Musk had secured a $44 billion dollar deal to acquire Twitter. Within a few days there was a noticeable difference on the platform that suspended two of our pro-life accounts @ProLifeWitness and @AbortionFreeNM back in 2020 without due process nor any reason given. The day after Elon Musk acquired Twitter and vowed to restore free speech on his platform, Abortion Free New Mexico leader, Bud Shaver submitted an appeal with Twitter for the suspensions.
Three days later on April 29, 2022 both accounts were reinstated!
Follow our Pro-Life accounts on Twitter:
New Opportunity to Serve!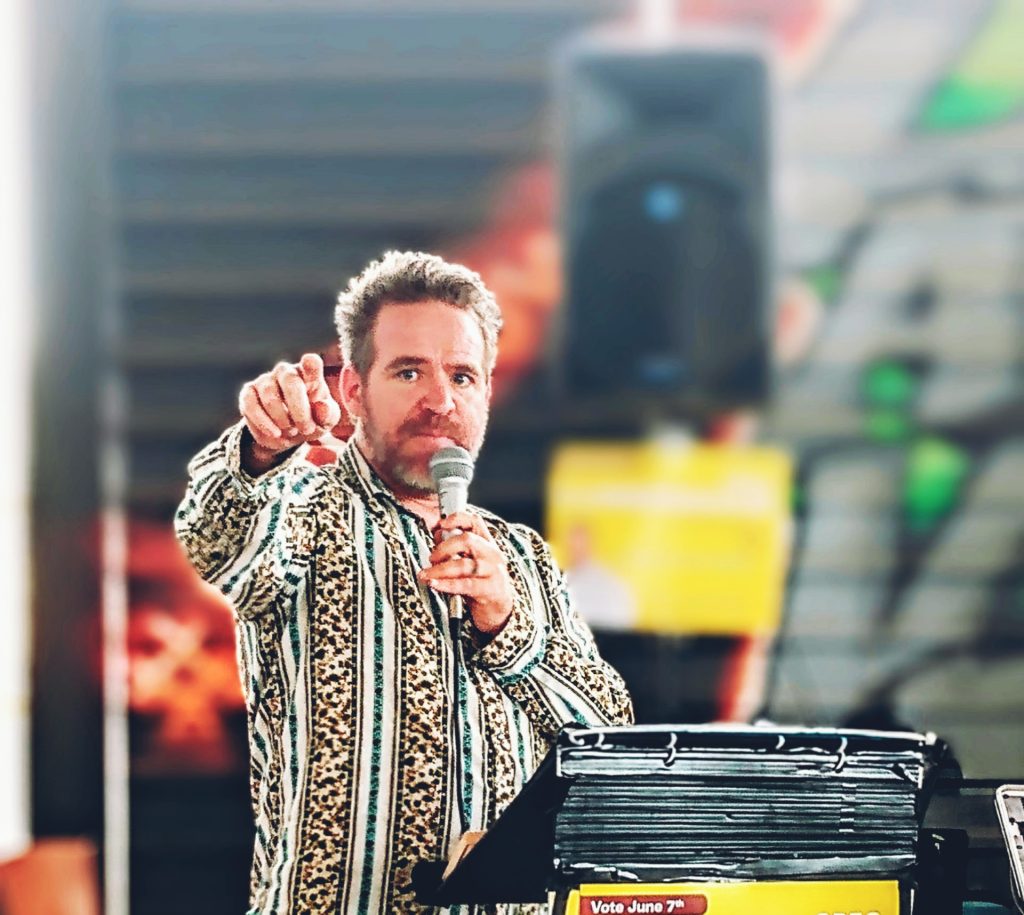 Abortion Free New Mexico leader Bud Shaver is pleased to announce that he has been appointed as the Republican Party of Bernalillo County, Ward Chairman of District 29.
Bud Shaver issued the following statement,
"My wife Tara and I are known for our pro-life ministry efforts and for several years now have worked diligently to support candidates in various ways. Whether serving on campaigns, or going door-to-door we have supported and worked for Republican candidates. I am excited to serve our Ward through recruiting, holding meetings, hosting events and ultimately working to make sure that Republicans are elected in our district."