UPDATE: The Heroes Work Here Banner Is Gone!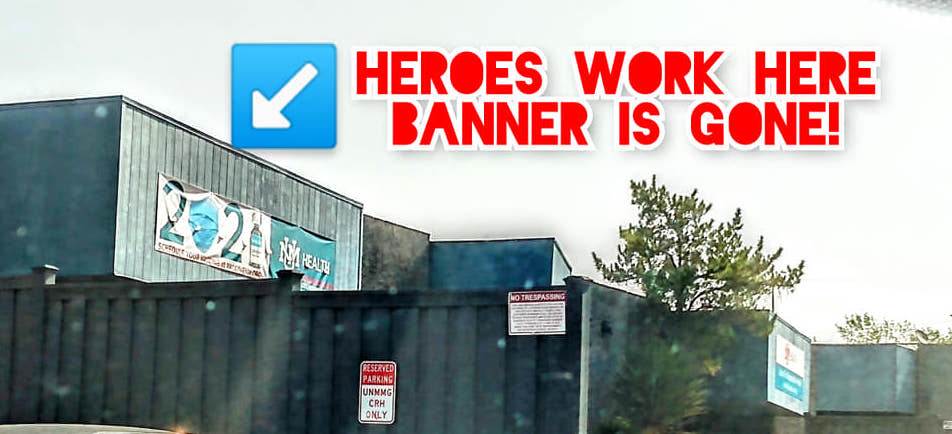 By Bud Shaver
Albuquerque, New Mexico- As an encouraging update, the "Heroes Work Here" banner is gone off of the UNM abortion clinic. In New Mexico we will claim all of the silver linings and small victories, IN JESUS' NAME .
"For where two or three gather in my name, there am I with them." (Matthew 18:20)
Thank you for your prayers, calls and for signing our petition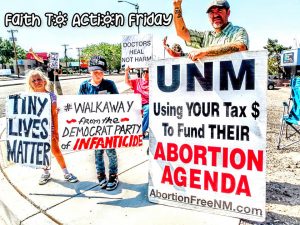 Abortion Free New Mexico conducts a prayer and protest presence at the University of New Mexico's free standing abortion facility where tax funded UNM performs late-term abortions through 6 months of pregnancy.
One hour is all it takes to save a baby's life and to light up the darkness in your community.
Join Us on Friday September 3rd! Stand Up For Life in front of the University of New Mexico's free standing abortion facility.
Faith to Action Friday: 

September 3rd (First Friday of every month)

Time: 10-11am
Location: UNM Center for Reproductive Health 2301 Yale Blvd. SE. in Albuquerque.
Use street parking on Renard.
"It only takes an hour to make a lasting difference and have an impact for LIFE. Now more than ever, we need to pray collectively, publicly, and strategically. Our presence has the ability to reform The University of New Mexico – UNM so that they get out of the abortion business!" Bud Shaver, Abortion Free New Mexico
UNM Exposed! (Radio Spot)
Abortion Free New Mexico is a proud sponsor of OffTheCuffABQ.com.
You're Invited to an Off The Cuff ABQ Block Party!