The "Hard Cases" Pro-Life Apologetics Training Seminar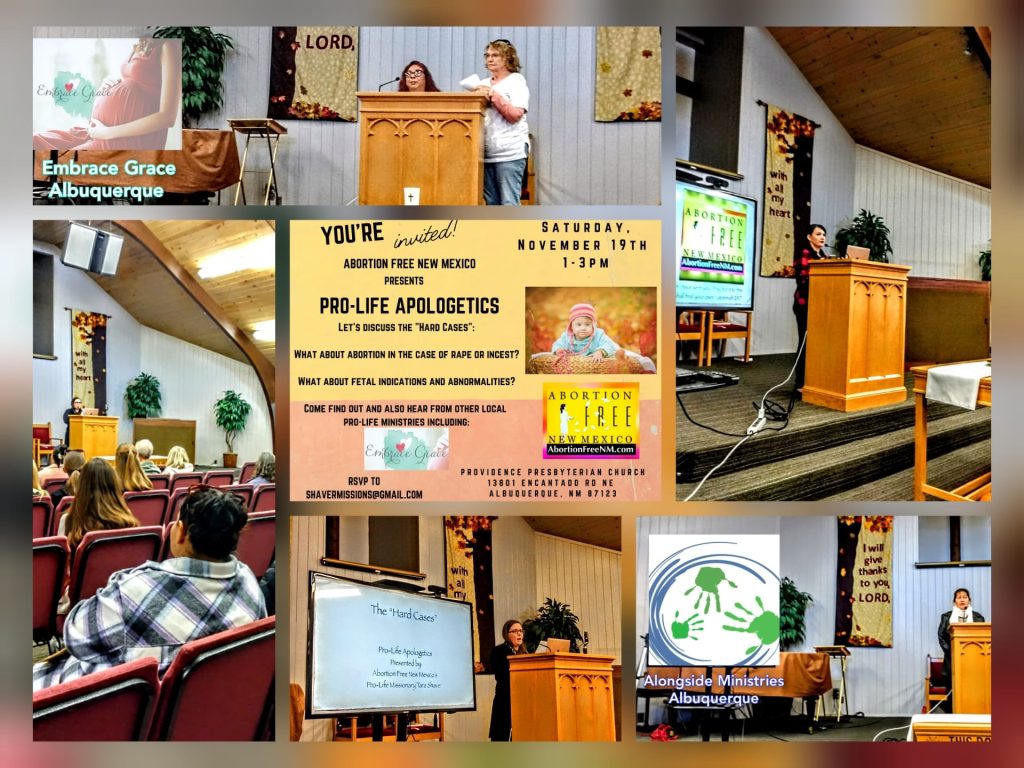 By Bud Shaver
Albuquerque, New Mexico- On Saturday November 19, 2022 Abortion Free New Mexico hosted a Pro-Life Apologetics training seminar featuring special guest speakers Tara Shaver of Abortion Free New Mexico and Felicia Stone.
"What about abortion in the cases of Rape or Incest??"
"What about Fetal Indications??"
​
Felicia shared her testimony of choosing life for her baby despite being a victim of rape. She also shared how in a separate pregnancy she chose life despite receiving pressure to abort her child for a fetal indication after receiving a diagnosis of her baby having Trisomy 18. She chose instead to go undercover for Abortion Free New Mexico to expose the late-term abortion industry in New Mexico! 
Also featured, were two local Pro-Life Ministries:
We need to be equipped with as many resources as possible to let women know how much our community is willing to help them throughout their pregnancy…and beyond!