Shavers Respect New Mexico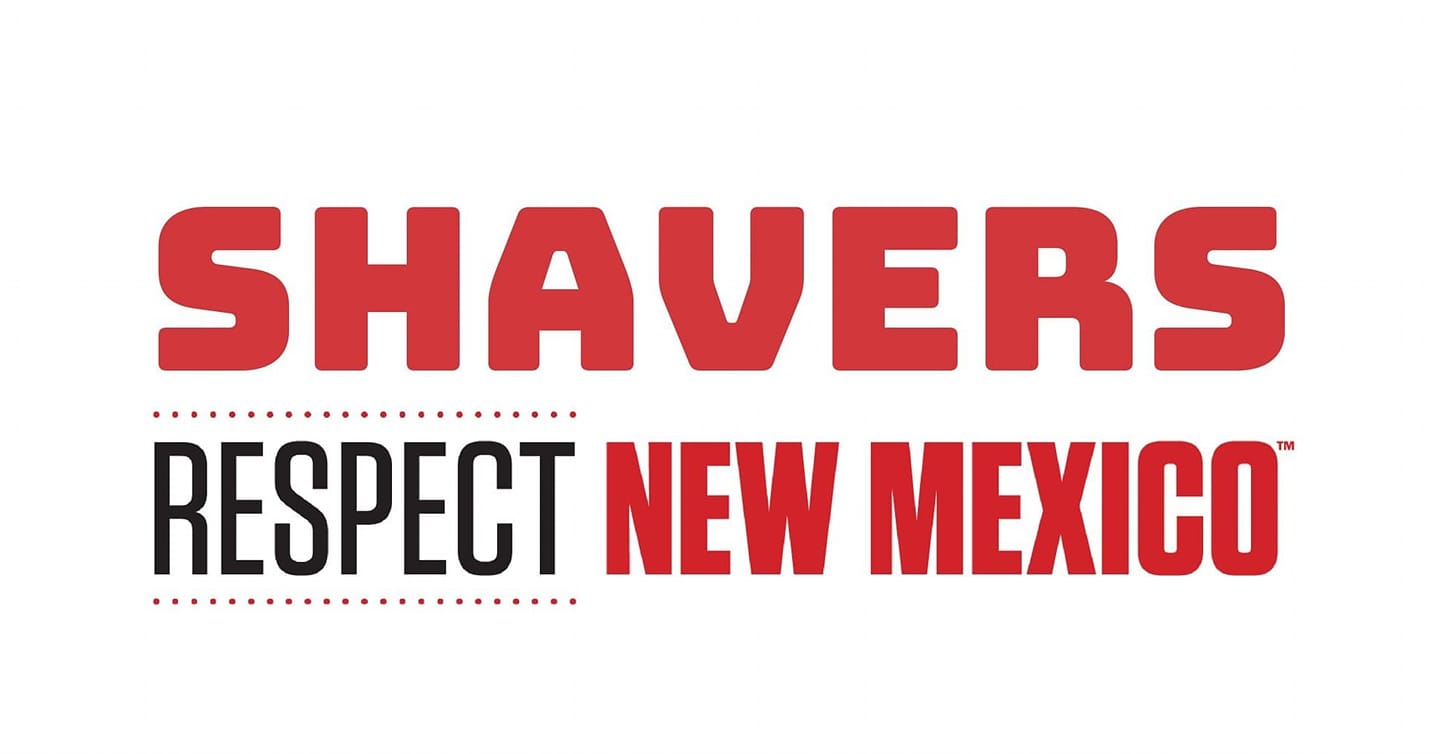 Dear Friends,
May we never forget the faithfulness, compassion and justice of our God. He is in fact doing amazing things even in the midst of the intense spiritual battle that is currently raging in this nation and across New Mexico. Good and evil, light and darkness has never been more clearer.
May we always be thankful for what He is accomplishing and always be eager to further His kingdom purposes. This month we are feeling encouraged in spite of the fear and dread that so many others are experiencing. We know how the human story ends and so we rejoice and continue to serve the King knowing that He will have the final victory.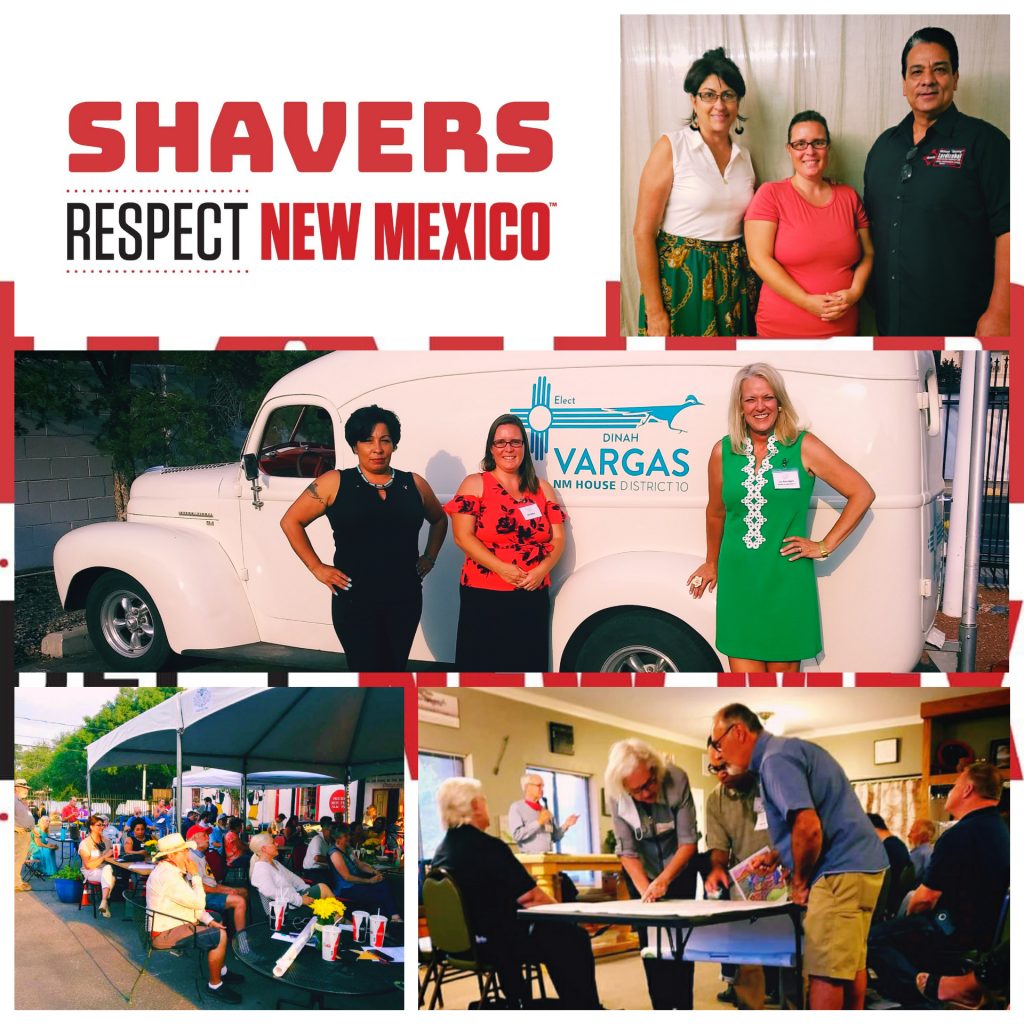 New Mexico needs to start from the ground up district by district to ensure that our conservative candidates win on November 3rd.
Tara was recruited a few months back to help organize grassroots district meetings in order to educate and mobilize republicans on an ongoing basis. This month she was blessed to have the opportunity to organize meetings for our candidate friends Manny Lardizabal SD26 and Lisa Meyer-Hagen SD12 and Kayla Marshall HD13. In addition, we are also helping Dinah Vargas HD10 who is a fierce pro-life warrior. Tara is on her Pro-life Advisory Team.
We were blessed to work with the person hired by the Republican Party of New Mexico this month to craft the content of the pro-life video featured below.
Save the pre-born. Save New Mexico. Vote Republican.
Thank you for standing with us as we serve New Mexico as pro-life missionaries. Everything we do helps us to get closer to our goal of an abortion free state. You are a blessing and together we are a stronger voice for the Lord and His precious children.
We appreciate each of you and know that the Lord will continue to bless our efforts to make our state abortion free. We couldn't do it without you!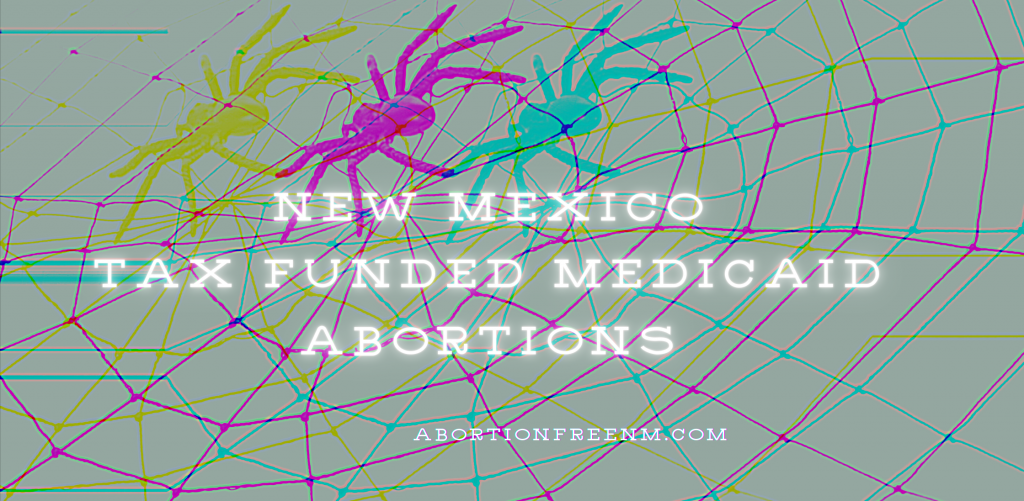 Newly obtained Medicaid data by Abortion Free New Mexico reveals that from 2017-2019 state tax payers paid $791,123.32 for 5,897 abortions. The data was acquired through a public records request and also includes the names of 95 doctors, midwives and nurses who were paid by the state for the procedures. In addition to free-standing abortion facilities, nine hospitals were also paid for abortions through New Mexico Medicaid.


End Systemic Racism At UNM
"As documented in previous reports, the University of New Mexico has a sordid reputation of targeting Hispanics for elimination by abortion thanks to UNM's Eve Espey, Professor and Chair of the Department of OB-GYN, and Medical Director at UNM's off-site abortion facility, the UNM Center for Reproductive Health. At a time when UNM is currently 13 million dollars in debt, let's start with firing Eve Espey, defunding and closing the UNM Center for Reproductive Health late term abortion facility," stated Tara Shaver of Abortion Free New Mexico

On Saturday, September 12, 2020, Abortion Free New Mexico will be joining national pro-life organizations for the 8th annual National Day of Remembrance for Aborted Children, to honor the memory of over 60 million unborn victims of abortion.
Solemn prayer vigils will be held simultaneously at gravesites around the country where abortion victims have been buried, as well as at many other memorial sites dedicated in their honor.
Join us for the National Day of Remembrance for Aborted Children and ensure that our unborn brothers and sisters will not be forgotten.
Location:
Sandia Memory Garden, 9500 San Pedro Drive NE. Albuquerque, NM 87112
Speakers:
Fr. Stephen Imbarrato, Founder of Life Ministries U.S.
Pastor Luis Garcia, Praise and Worship Center
Michelle Garcia Holmes, U.S. Congressional Candidate CD1
Lisa Meyer-Hagen, NM State Senate Candidate District 12
Dinah Vargas, NM House Candidate District 10
Date and Time: Saturday, September 12, 10:00am
Join Us: Faith To Action Friday In September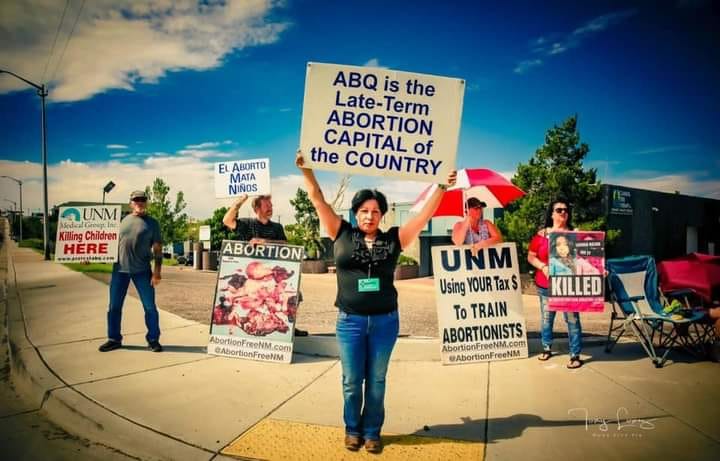 Dinah Vargas (center) is running for NM House of Representatives (R) District 10, she is a fierce pro-life warrior who wants to build a culture of life in New Mexico. The UNM Center for Reproductive Health abortion facility is in her district and she has joined us in our call for UNM to abandon its radical abortion agenda.
As candidates rise up and catch the vision that without LIFE, we have nothing, Faith to Action Friday is growing and more candidates are joining us for prayer and protest! One hour a week is all it takes to save a babies life and to light up the darkness in your community. If you are in the Albuquerque area please join us in September. If you live elsewhere we encourage you to stand in prayer at the killing center in your area for just one hour. Together we are making sure that every woman has another choice, the choice for life!
Join Us In September!
Stand Up For Life in front of the University of New Mexico's free standing abortion facility.
Faith to Action Fridays, 4th, 11th, 18th, and 25th.
Time: 10-11am
Location: 2301 Yale Blvd. SE. in Albuquerque.
Use street parking on Renard.
Abortion Free New Mexico conducts a weekly prayer and protest presence at the University of New Mexico's free standing abortion facility.  Let's stand together for life and strategically step out in faith to transform our community.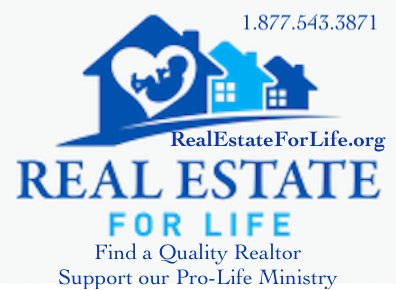 Support Our Pro-Life Ministry by Using Real Estate for LIFE!
Buying or Selling a House or Property?
Use a Pro-Life realtor and support our ministry at no cost to you!
Just mention that you want to support Pro-Life Missionaries Bud and Tara Shaver
Call Real Estate for Life: 1-877-543-3781
Email: info@RealEstateForLife.org
Visit their website for more information: RealEstateForLife.org
Please pray with us for New Mexico
For: The University of New Mexico to hire a pro-life person for their Health Sciences Center position and for them to defund and close their free standing abortion facility.
 The Texas Board of Nursing complaint that we have filed against Gloria Martinez to result in the loss of her license. UPDATE: We received word that the case is still open and pending!
For: Our latest collaborative project with Created Equal: Project Weak Link, New Mexico.
For: New Mexicans to vote for godly candidates on November 3rd.
For: Fellowship and unity for the pro-life community in New Mexico.
Thank you for standing with us for life!
We are a Christian missionary family serving in Albuquerque, NM. Putting our faith into action, for the past 10 years we have exposed Albuquerque as the late term abortion capital of the nation and have worked to bring accountability to an unregulated abortion industry that is killing children in their mothers wombs up to the day of birth.
In order to be the most effective in our pro-life ministry, we do this important work full time while homeschooling our children and raising them to have a biblical worldview. We rely solely on the provision of the Lord and individuals like you to provide for our daily needs.
We are pursuing and working toward an abortion free New Mexico, where every pre-born child is valued and protected.
We couldn't do this important work without God's calling and hand upon us as well as your faithful prayers and support.
We would be blessed to have you partner with us in this ministry. Your prayers and support are invaluable.
Ways to partner with us as we work to build an Abortion Free New Mexico