National Day Of Remembrance For Aborted Children- Albuquerque, NM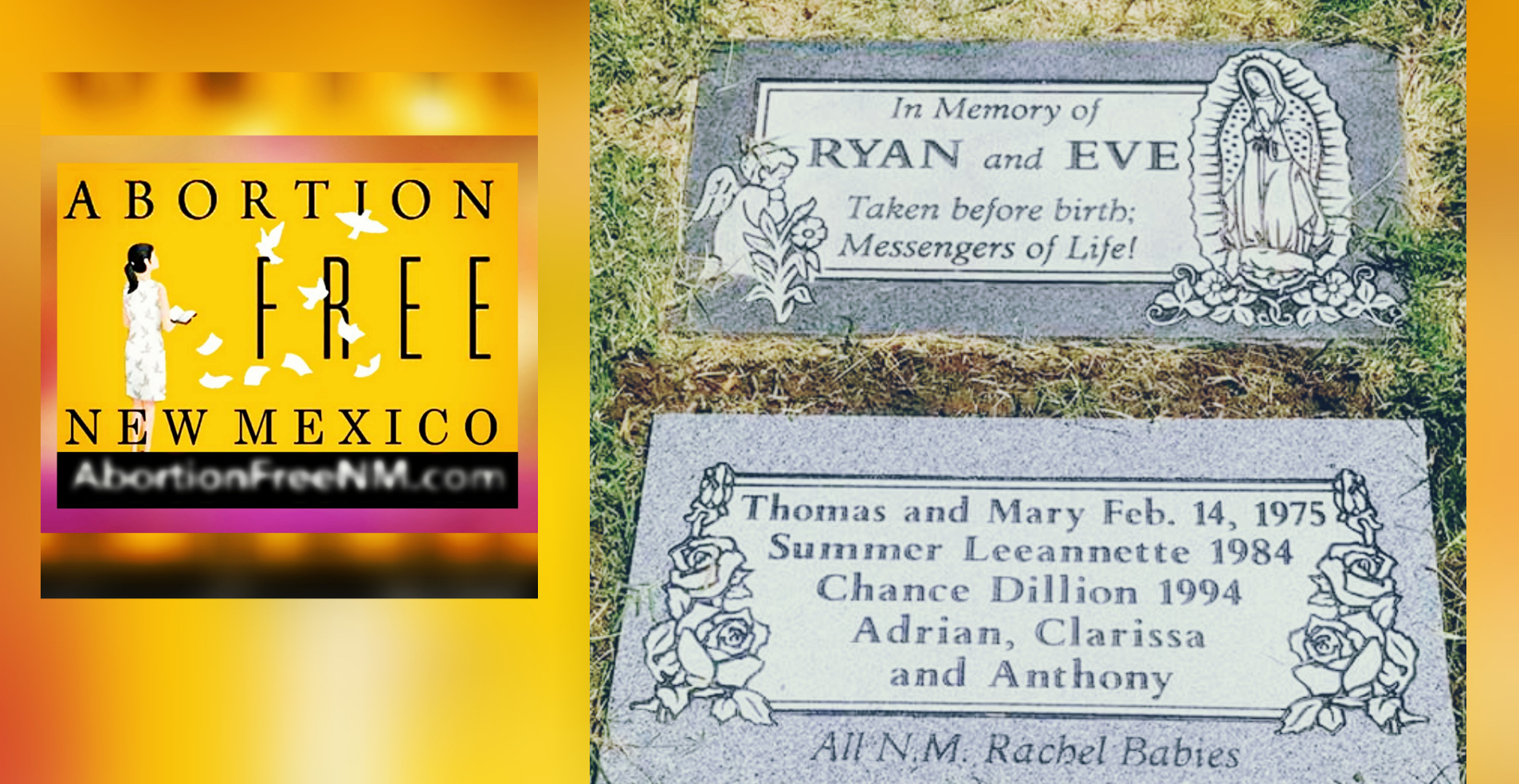 By Bud Shaver
It is a humbling experience to work to obtain aborted babies and to arrange their burial. The pro-life community has worked diligently since before Roe v. Wade so that some of these precious pre-born babies have been given proper burial places all around the country. In a world where babies are killed behind sterile clinic doors, we often don't think about what happens to them after their brutal deaths.
You may recall that Abortion Free New Mexico sought to provide a proper burial for aborted babies in the possession of the University of New Mexico, that had been harvested for medical experiments. ​
According to the Associated Press- AP [UNM HSC Chancelor Paul Roth]
"Roth told the Shaver group that he couldn't agree to turn over the 'tissue,' which was anonymously donated by women who sought abortion care at an 'outside facility.'" ​
Unfortunately, the University of New Mexico did not see humanity in these children and refused to allow us to give them a resting place.
It is heartbreaking to realize that abortion victims are often simply disposed of, as Abortion Free New Mexico reported on earlier this week. Companies like New Mexico Waste Recovery and Stericycle make a good living off of the discarding of these children as "biohazard waste." We, however, must see these babies for who they are, precious masterpieces created in the image of God. This Saturday, September 12, 2020 the pro-life community in Albuquerque will hold a solemn memorial service to remember America's aborted children and to renew our resolve to always fight for them and to be their voices.
Albuquerque is one of only 54 sites in the nation where aborted babies are buried. Babies Ryan and Eve where obtained by and given a proper burial by Fr. Stephen Imbarrato, director of Life Ministries US.
In addition, we have a memorial headstone, at the same location, for babies that have been lost due to miscarriage and this year we will be remembering them as well.
We hope that you will join us for this service taking place in our community as part of the National Day of Remembrance for Aborted Children:
​
Event: Memorial Service for Victims of Abortion
When: Saturday, September 12 at 10:00AM
Location: Sandia Memory Garden
Address: 9500 San Pedro Drive NE. Albuquerque, NM 87112
Map: GOOGLE MAP OF THE LOCATION
This solemn memorial service will last approximately one hour. Special guests participating in the event include:
Fr. Stephen Imbarrato,Founder of Life Ministries U.S.
Pastor Luis Garcia,Praise and Worship Center
Michelle Garcia Holmes, U.S. Congressional Candidate CD1
Lisa Meyer-Hagen, NM State Senate Candidate District 12
Dinah Vargas, NM House Candidate District 10
Please come out for this important pro-life event, prayerfully witnessing to the humanity of our unborn brothers and sisters, together with our fellow pro-lifers throughout the country.
In the Sermon on the Mount, Our Lord promised us: "Blessed are they who mourn, for they will be comforted."
On September 12, we seek that divine comfort as we mourn for the victims of abortion. Let us never forget their precious lives as we continue to work and pray for an end to abortion.
Not in Albuquerque? Click here to find the Memorial Service in your area on 9/12