BREAKING: Candidates Take A Stand Against UNM's Radical Abortion Agenda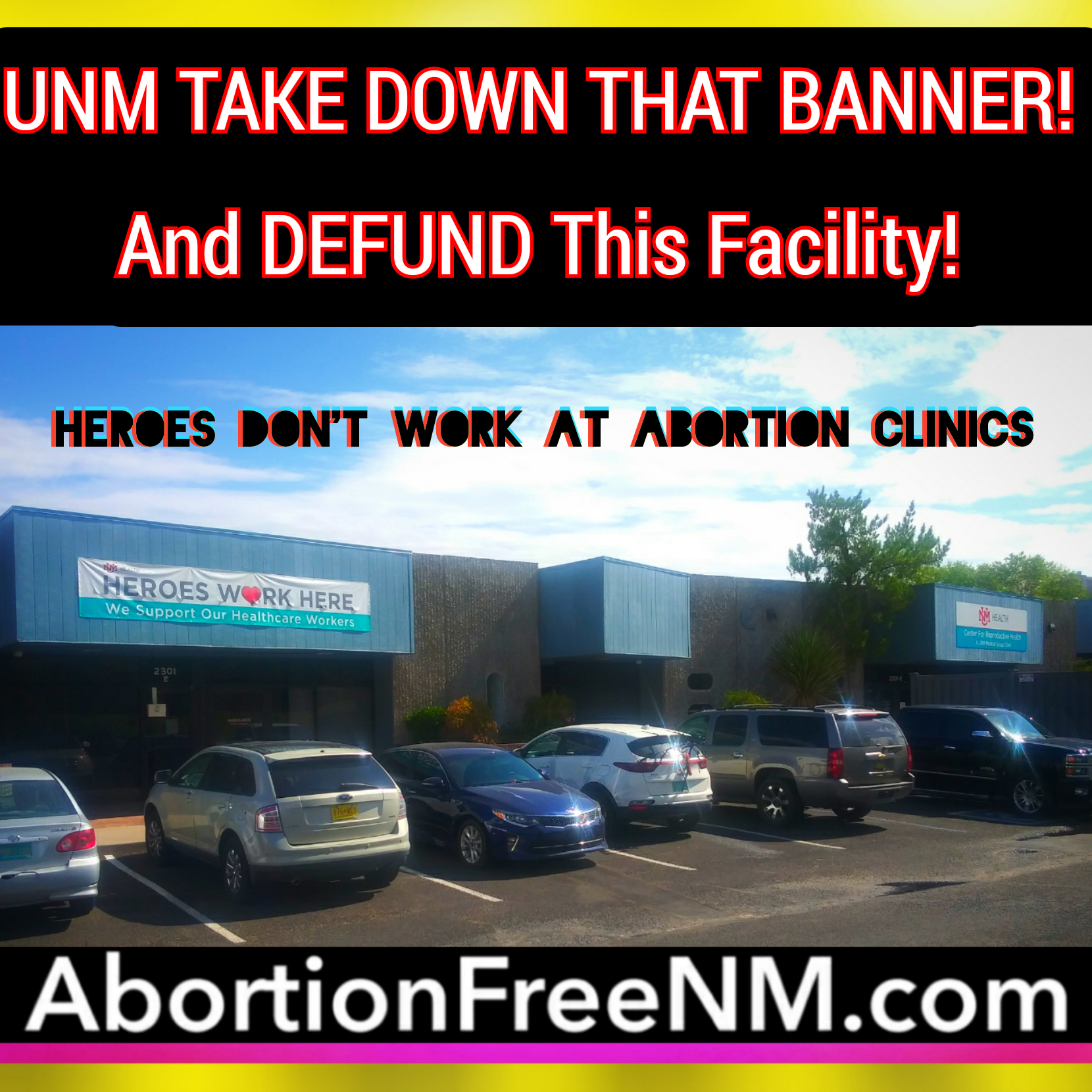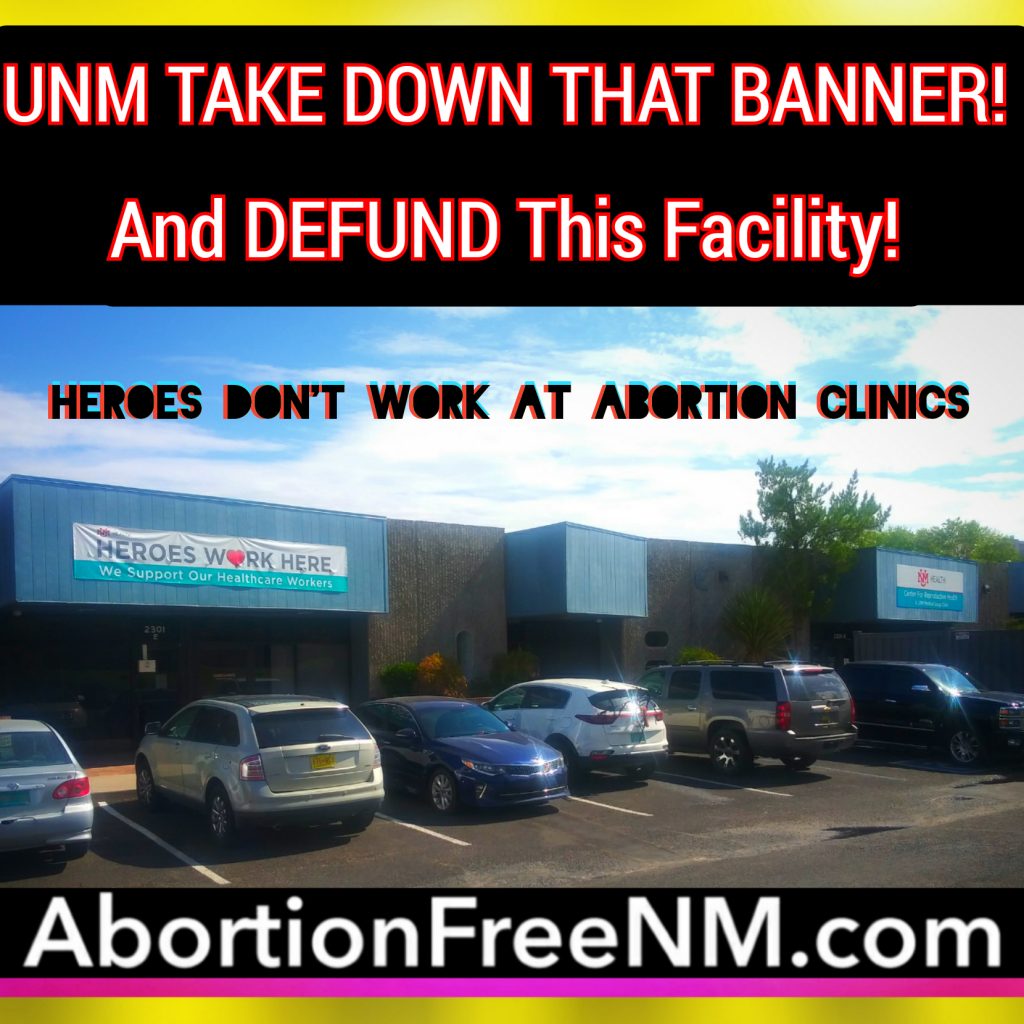 By Bud Shaver
Albuquerque, New Mexico- Abortion Free New Mexico will be holding a press conference this Friday, September 11th at 10:30am at the UNM Center for Reproductive Health located at 2301 Yale Blvd. SE. Local candidates including the Garcia Holmes for Congress campaign, Dinah Vargas for House District 10, and Manuel Lardizabal for Senate District 26 will speak and call for the University of New Mexico (UNM) to remove the "Heroes Work Here" banner from their free-standing abortion facility. This banner was placed on the building within the last few months as abortions were deemed essential services in New Mexico.
"The banner that currently hangs at the University of New Mexico's free-standing abortion clinic is simply promoting a falsehood that abortionists are heroes. Just the opposite is true, abortionists have betrayed true medicine and take innocent lives everyday. Join us in contacting UNM President Garnett S. Stokes, UNM Medical Group and the UNM Regents by signing our online petition. When you do, an email will be sent to them requesting that the banner be removed. This is a small step in letting leadership at UNM know that the pro-life community expects more from the states flagship university," stated Tara Shaver spokeswoman for Abortion Free New Mexico.
The petition reads in part, ​
"We the People of New Mexico, citizens, taxpayers, University of New Mexico Alumni, are disgusted that the University of New Mexico, our state's flagship institution, has publicly deemed abortionists heroes by means of a banner attached to one of its buildings with the message "Heroes Work Here". This facility is located at 2301 Yale SE in Albuquerque, New Mexico. Heroes do not work at abortion clinics.
​
For an abortion facility, whose main purpose is to take life, to blatantly compare itself to hospital medical staff caring for COVID-19 patients is shocking and insulting. We do have medical heroes, saving lives every day while risking their own safety and well-being, however, they are not working at this abortion clinic. The UNM Center for Reproductive Health performs late term abortions through 6 months gestation!

The University of New Mexico is an institution of higher learning, in addition to removing the "Heroes Work Here" banner, our hope is that UNM will disassociate the university from this facility because the intentional taking of an innocent person's life should never be associated with our university's policies or mission."…. ​
UNM REMOVE THAT BANNER AND CLOSE ABORTION FACILITY (UNMCRH)
Click Here To Sign The Petition
Join Us For a
Press Conference 
Friday, September 11, 2020
What: To ask UNM to remove the "Heroes Work Here" banner from UNMCRH.
Time: 10:30am
When: Friday, September 11, 2020
Where: 2301 Yale Blvd. SE (South of Gibson/Yale)
Speakers:
Michelle Garcia Holmes for New Mexico Congressional District 1
Dinah Vargas for House District 10
Manuel Lardizabal for Senate District 26