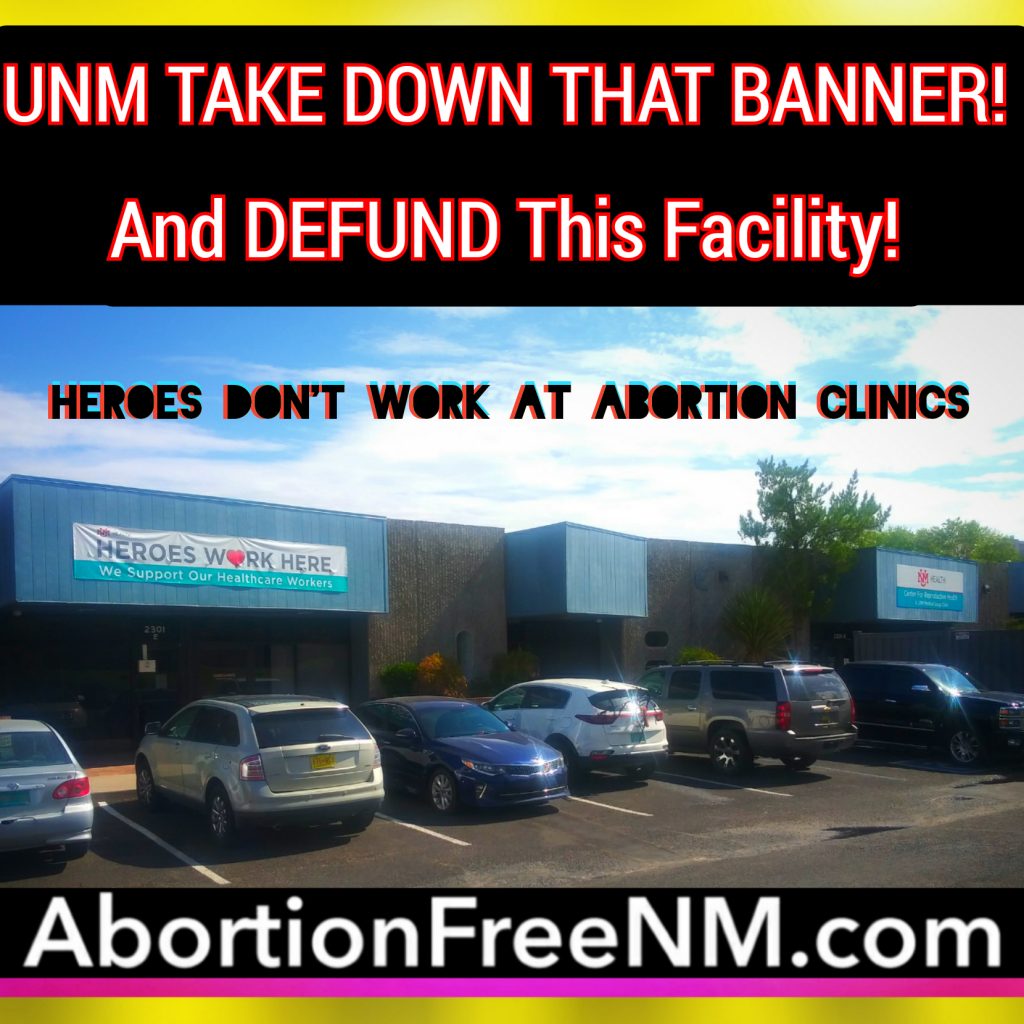 The University of New Mexico is an institution of higher learning, our hope is that UNM disassociate the university from this facility because the intentional taking of an innocent persons life should never be associated with our university's policies or mission.

To fulfill Accreditation Council for Graduate Medical Education (ACGME) requirements UNM does not have to run a free-standing abortion facility.

At a time when UNM is currently 13 million dollars in debt, let's start with defunding and closing the UNM Center for Reproductive Health late term abortion facility.