Project Defending Life Launches ABQ Public Awareness Campaign: Do You Know? Do You Care?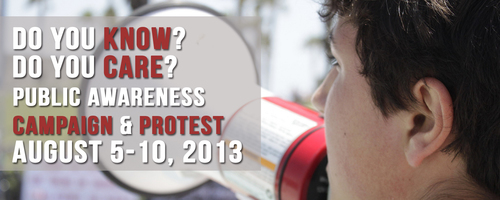 Albuquerque, NM-
Project Defending Life
and
Survivors
will begin a public awareness campaign asking the citizens of Albuquerque:"Do you know, Do you care" that abortion is legal through all 9 months of pregnancy in Albuquerque?
"Do you know, Do you care" that Albuquerque is known as the late term abortion capital of the country?
"Do you know, Do you care" that abortions at 18 weeks and beyond involve greater risk to the mother than carrying the pregnancy to term?
"Do you know, Do you care" that the unborn baby at 8 weeks responds to touch and as early as 20 weeks (5 months) gestation experiences pain?
In July, 27,000 Albuquerque residents proclaimed with their signature that they no longer want Albuquerque to be known as the late term abortion capital in the country. In just 3 weeks the residents of Albuquerque have ensured that the Pain Capable Unborn Child Protection Ordinance will be on an Albuquerque city election ballot.
"This is the beginning of many efforts to make sure that the community votes "YES" on this ordinance when the time comes.The true beneficiaries of this effort to end barbaric late term abortion in Albuquerque are the moms and babies that will be protected as a result. Late term abortions are not in line with the true values of New Mexicans," stated Tara Shaver.
Monday, August 5 young people will begin educating the community and encouraging voters to support the ordinance that will end late term abortion in Albuquerque.
We would also like to invite concerned citizens to join us for nightly Town Hall Meetings starting August 5-10th at  St. Cecilia Hall @ St. Pius School, 4000 St. Josephs Dr. (directly north of the Catholic Center)7:00pm.
Contact Tara Shaver for more information: 505-319-7825