UPDATE: CHANGE OF VENUE! Town Hall Meetings Aug. 8-10, 2013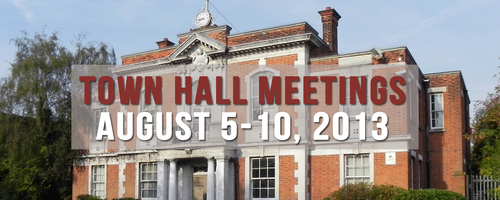 What's Next?
Join us for Community Strategy and Featured Guest Speakers from Operation Rescue, Survivors, Created Equal, Life Legal Defense Foundation, Project Defending Life and other Local Organizations.
We have gathered the toughest, most experienced team of pro-life clinic-exposing, clinic-closing leaders our nation has ever seen.
When: Thursday-Saturday (August 8-10)
Time: 7:00pm
Location: UPDATE CHANGE OF VENUE!

Sacred Heart, Downtown ABQ 309 Stover Ave SW, Albuquerque, NM 87102
For more information contact Tara Shaver: tara@defendinglife.org
(505)-319-7825