Pro-Life Witness Radio Show, You Are The Solution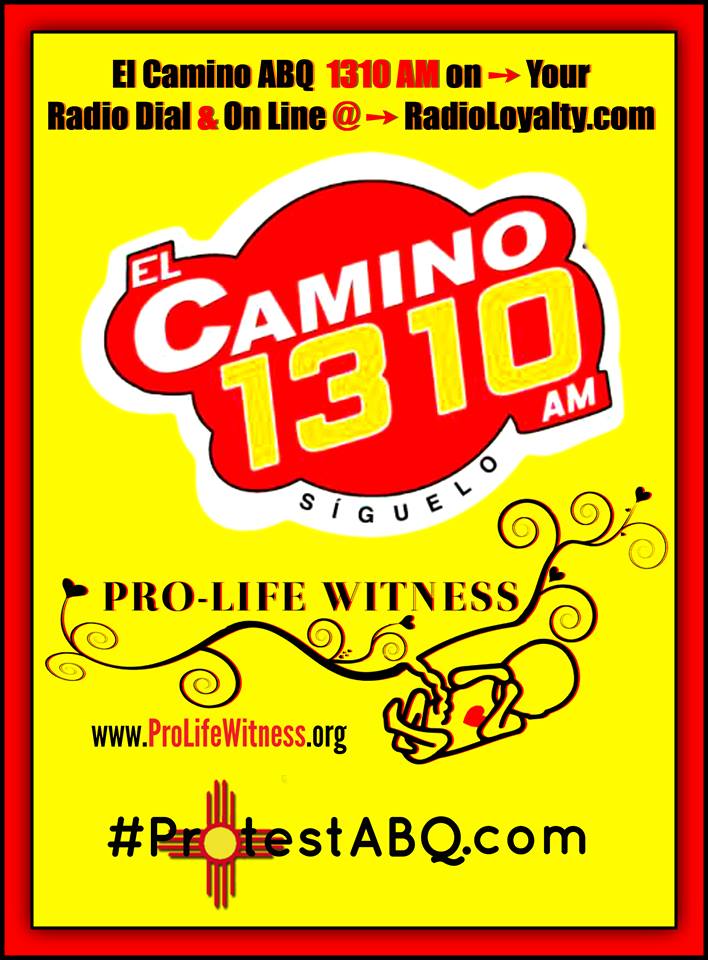 By Bud Shaver
Albuquerque, NM- Tara Shaver and I have pretty much done a little of everything over the past 9 years of pro-life ministry here in Albuquerque, New Mexico… Including hosting our own Pro-Life Radio Show! This wasn't an online based show but an actual live weekly radio show hosted locally in Albuquerque on El Camino ABQ Radio AM 1310!
While New Mexico is known nationally as the Late-Term Abortion Capital of the World, and there really hasn't been any legislative solutions to stop abortions, however, we discuss stats with Fr. Stephen Imbarrato: The Protest Priest on our radio show that indicate that there has been significant decrease in abortions in New Mexico that can ONLY be attributed to faithful pro-life public awareness campaigns and sidewalk counseling efforts over the years.
Listen to a show we did back in May of 2014 where we discuss the University of New Mexico's radical abortion agenda and the drop in abortions in New Mexico (from 2010-2014) that can ONLY be attributed to peaceful, prayerful, public pro-life engagement. Our special guest is Fr. Stephen Imbarrato of Life Ministries U.S.
FAITH TO ACTION FRIDAY
Join Abortion Free New Mexico and local pro-lifers from a wide diversity of groups this Friday (June 27, 2019) at the UNM- Center for Reproductive Health (UNMCRH) abortion killing center from 9-10AM (MT).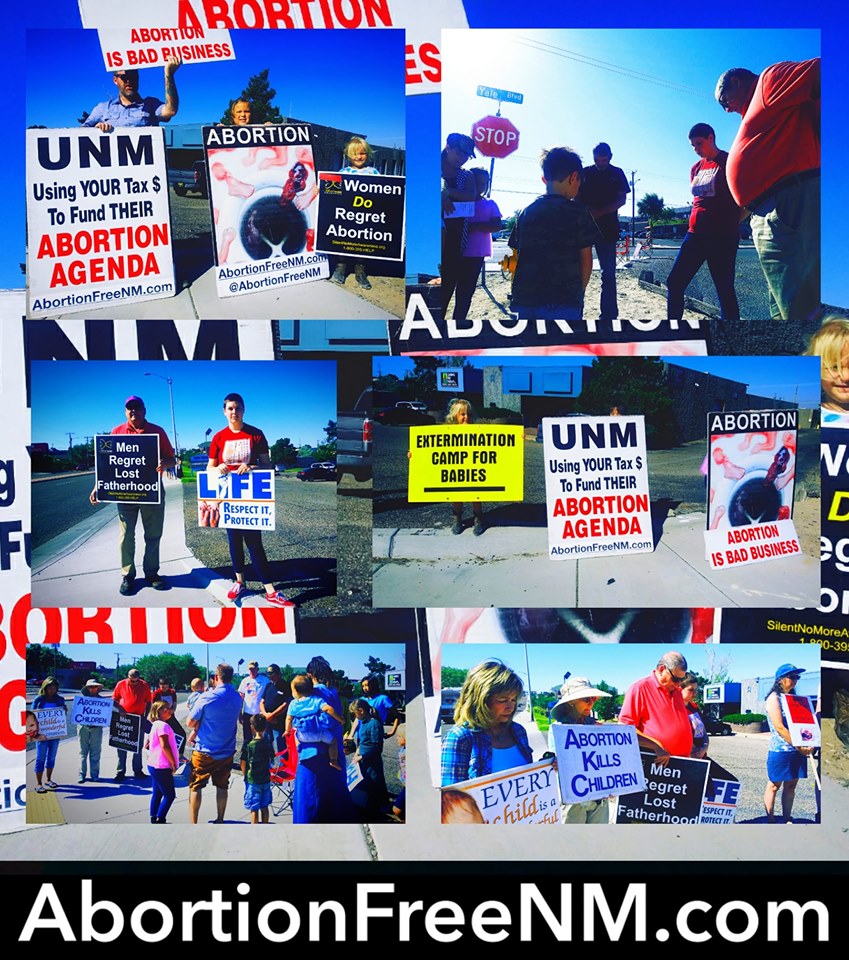 Now more than ever, we need to pray collectively, publicly, and strategically. This Friday you can do just that. Not only do the women and families entering UNMCRH need our love and resources, but your presence is needed so that the community will know how their tax dollars are being used, your presence also has the ability to have an economic impact on the surrounding businesses so that they stand up and kick UNMCRH out, and your presence can also help reform the University of New Mexico so that they will get out of the abortion business!
If you can not join us this Friday, we still need your help.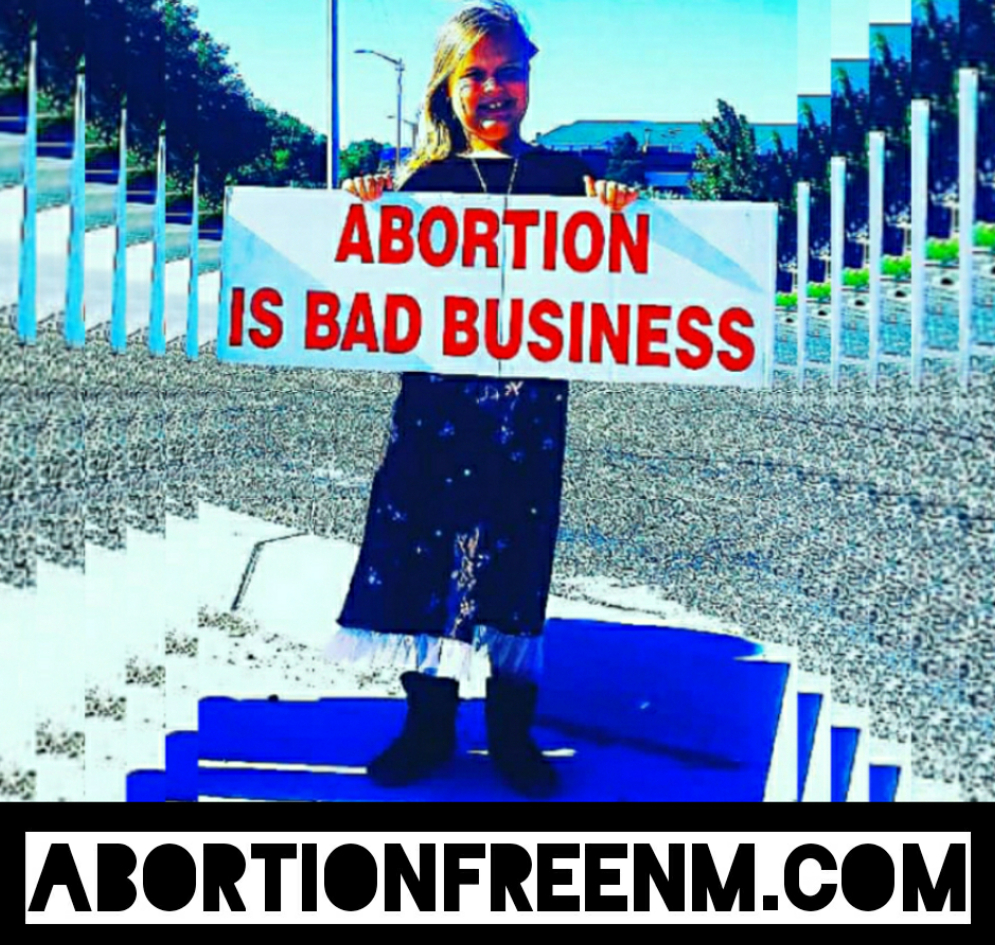 Let's stand together for life and strategically step out in faith to transform our community.