NEW VIDEO: UNDERCOVER AT 37 WEEKS- PRESSURE TO ABORT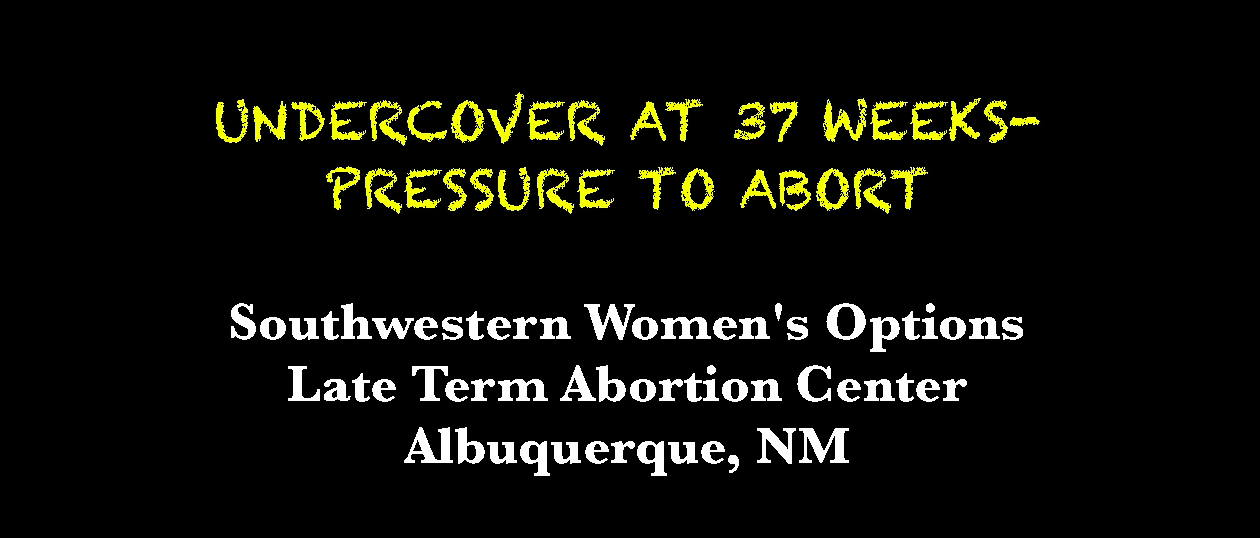 By Bud Shaver, Abortion Free New Mexico
Albuquerque, NM- Abortion Free New Mexico released an undercover video that gives a rare look from inside the nation's largest late term abortion facility, Southwestern Women's Options. This video is 5 minutes long and combines raw footage of dialogue with clinic staff and also exclusive interviews with the undercover investigator detailing her unique account of what it was like to go inside of a late term abortion center while pregnant at 37 weeks gestation.
VIDEO: UNDERCOVER AT 37 WEEKS- PRESSURE TO ABORT
Felicia, the undercover investigator, had been given two genetic tests that were positive for Trisomy 18, also called Edwards' Syndrome, that causes severe developmental delays due to an extra chromosome 18. This made Felicia the ideal operative for going inside Southwestern Women's Options to uncover just how far into the pregnancy they would perform a third trimester abortion. During her consultation with Susana Estorga, a clinic employee, Estorga counsels Felicia and prepares her for the 4 day long procedure that begins with an injection into the womb through either the abdominal wall or vaginally. This injection causes a fetal heart attack that stops the baby's heart over the course of 4-6 grueling hours. She is also told that the procedure will cost $17,000 and was instructed on how to obtain New Mexico Medicaid to have the procedure paid for with state tax dollars.
Two days after what would have been Felicia's scheduled abortion appointment at 38 weeks of pregnancy she went into labor at home and later delivered a healthy baby boy.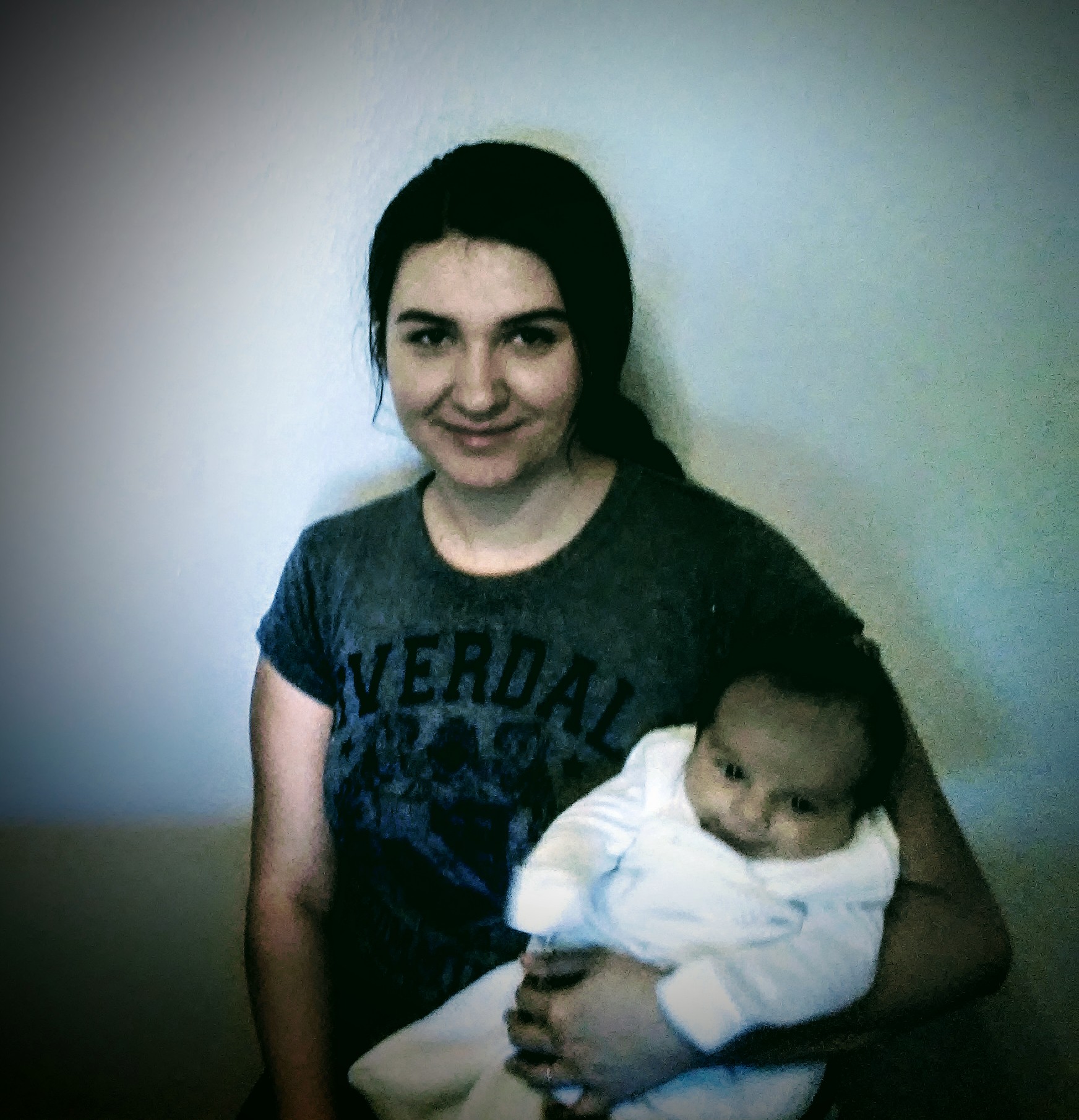 (Felicia and healthy baby Jonah!)
"Southwestern Women's Options shows no bounds when it comes to performing late term abortions on babies with birth defects, even as late as 37 weeks gestation. In addition this case proves that there are, in fact, a percentage of women who receive false positive testing for birth defects diagnosed in utero. The inconclusive genetic testing and often misdiagnosis offered by genetic counselors are a death sentence for vulnerable babies in the womb. This is an appalling revelation that the community at large must question, especially when these genetic tests are then used to pressure women into obtaining lucrative late term abortions that our latest video reveals can cost, up to $17,000," stated Tara Shaver of Abortion Free New Mexico.
Shaver has documented extensively how dangerous the late term procedure is. In fact, Abortion Free New Mexico received an anonymous tip that, in February, 2017 a woman died from complications incurred during the several day late term abortion procedure. Abortion Free New Mexico's attorney then obtained the woman's autopsy report, through a public records request, which shed light on how the late term abortion contributed to her untimely death.
Abortion Free New Mexico will be releasing a more in-depth interview in the coming days with Felicia about what she experienced inside Southwestern Women's Options, including a personal message to pregnant women who may be facing a similar fetal anomaly diagnosis.
Click here to read more Reports and Undercover Investigations by Abortion Free New Mexico.