March 2016 Newsletter: Is The Tide Beginning to Shift in New Mexico…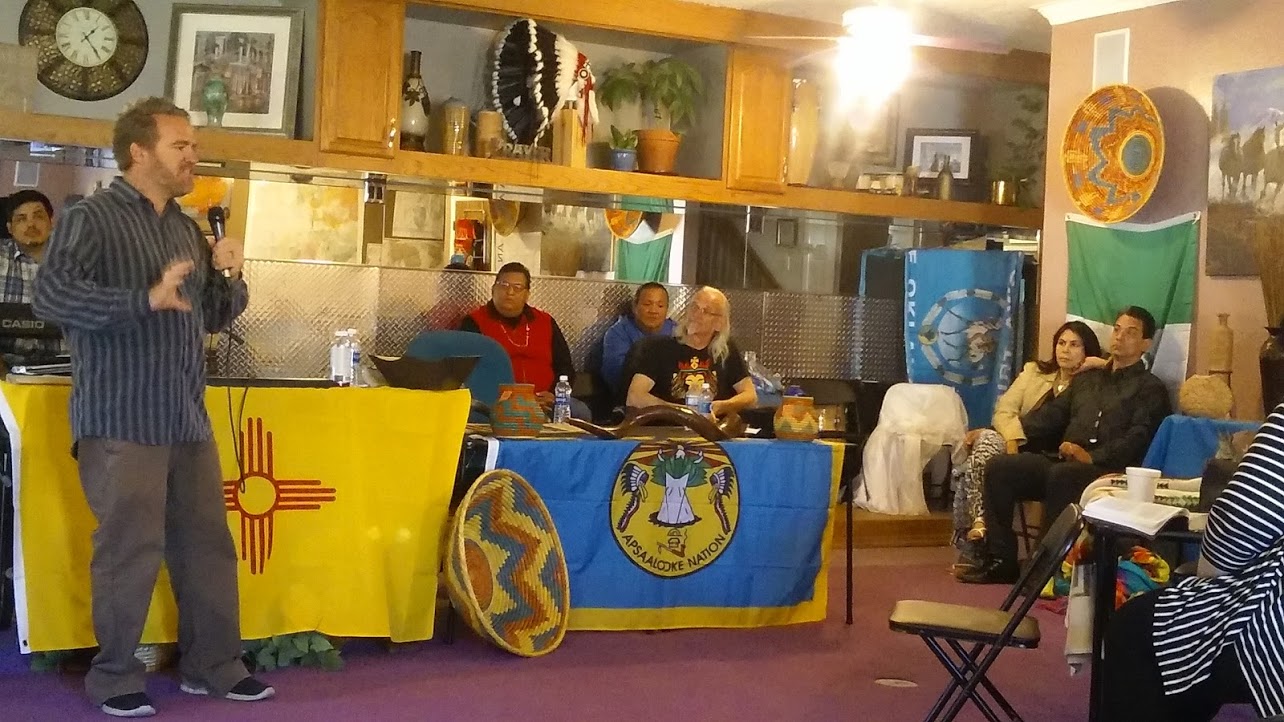 Dear Pro-Life Friend,
This month we were amazed to see things begin to shift and change at the University of New Mexico. When we learned that the UNM Regents were making changes that included reigning in Dr. Paul Roth (the godfather of abortion) and ensuring that there is more oversight and accountability we welcomed the changes. For many years now we have uncovered and exposed the abortion agenda at UNM and waited for leadership to work to change the universities reputation, it appears that change has begun…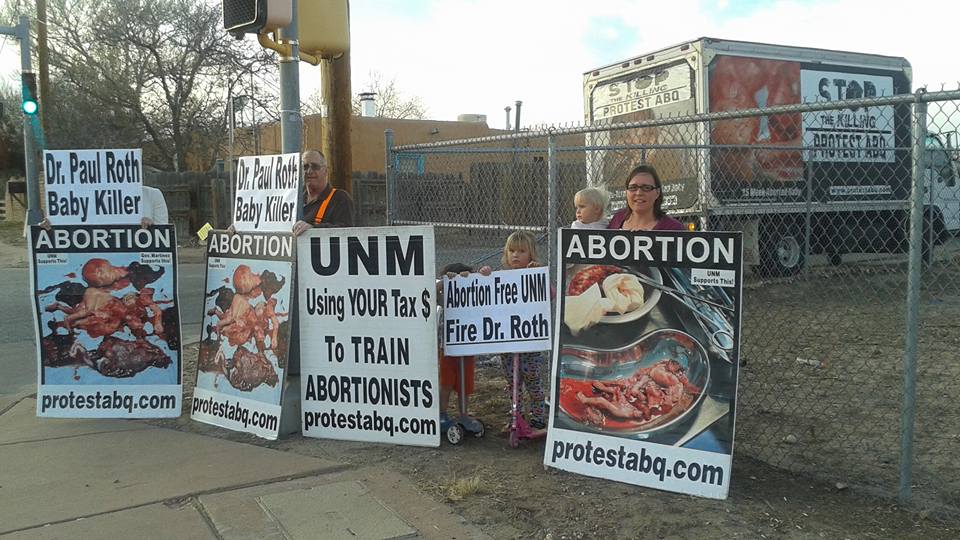 Protest Outside of Roth's subdivision in Albuquerque
Even though it seems that positive changes are being made, we are still determined to see Roth and abortionist Eve Espey terminated and for UNM's abortion agenda to come crumbling down. This month we protested outside of Roth's subdivision and sent postcards throughout ABQ urging the public to take action and to let their voices be heard.
The 40 Year Call from the State of New Mexico to the Nation & the World!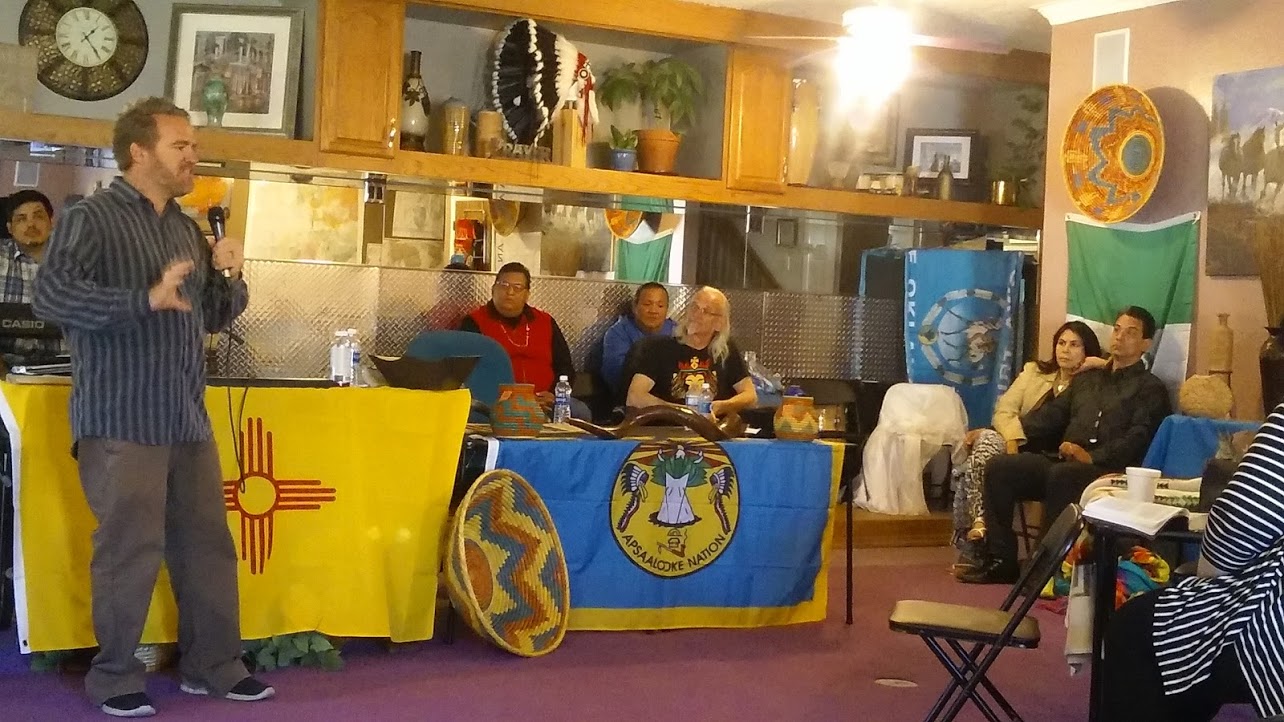 We had the honor of speaking about the impact of abortion not only in New Mexico but also in our nation and were blessed to join ministries from across the nation and Christian leaders of the 22 Native American Tribes of New Mexico in conjunction with the Billy Graham Evangelistic Association's Decision America 2016 50 State Tour in Albuquerque, New Mexico to ignite a revival of prayer in America.
New Mexicans Forced To Fund The State's Abortion Industry
Latest NM Medicaid Report:
-Since 1998 New Mexico taxpayers have been footing the bill for women to have abortions through New Mexico Medicaid.
-New Mexico is one of 13 states that does so as a result of a court order.
-Overall abortions have declined in New Mexico despite the lack of pro-life legislation.
-To date in 2013, $392,960.77 was paid to abortionists across the state and to those who travel from out of state like California late term abortionists Shelley Sella and Susan Robinson do.
-In 2014, $241,989.69 of tax dollars were used to pay for abortions in New Mexico.
-The University of New Mexico Health Sciences Center, Hospital and Medical Group were also separately paid for abortion services during 2014.
More from this month:
UNM Doubles Down on Preventing The Truth From Coming Out About Their Abortion Involvement
UPDATE: The Shake Up At UNM Has Begun
Love in Christ,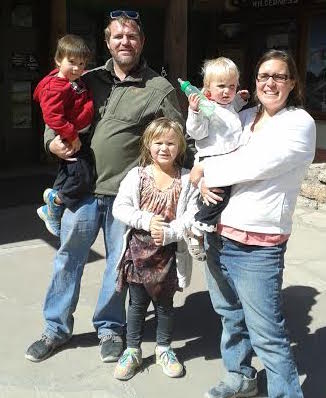 The Shaver Family
Thank YOU for standing with us, for your prayers and for making our pro-life efforts in NM possible!
Secure tax deductible donations can be made online here
(Select Bud and Tara-Pro-Life Witness from The Drop Down Ministry Window)
Buying or selling a home or commercial property?
You can support our ministry at no cost to you by taking advantage of the Real Estate for Life program.
Click here to learn how it works
Call 877-543-3871 or email proliferealestate@yahoo.com for more information.