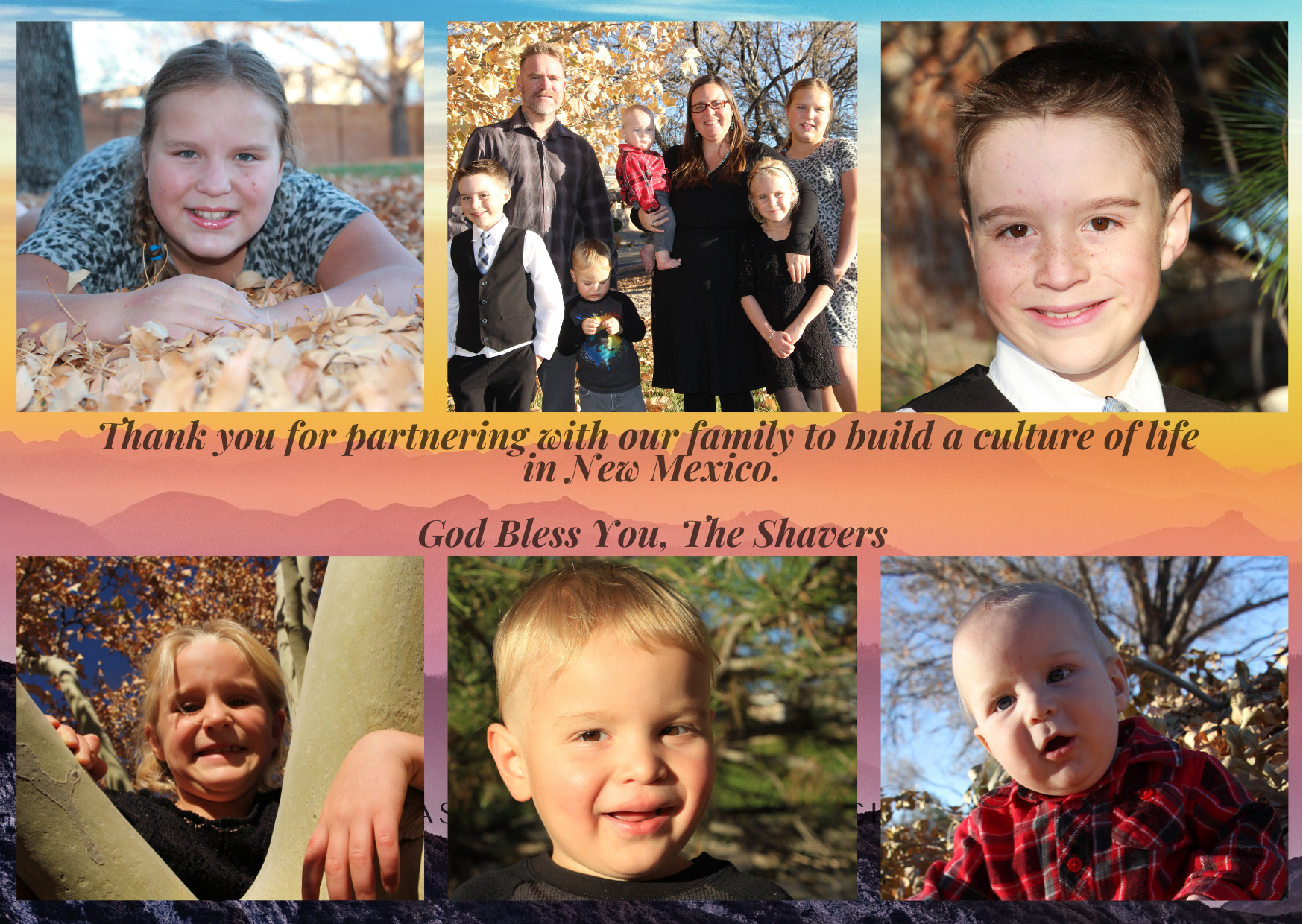 By Bud Shaver,
Albuquerque, New Mexico– It has been a blessed 2021, and we are ready to bring in the new year! This month we made sure to end the year on a really strong note by hosting an Overturn Roe Rally that was well attended!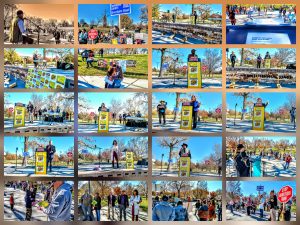 See who spoke in the line-up

here.
Spoken Words New Mexico filmed the Overturn Roe Prayer Rally on December 1, 2021! 
This month we also got results from an earlier complaint that we had filed with the New Mexico Environment Department against Planned Parenthood, had more candidates sign our pro-life pledge and held an appreciation dinner in honor of our faithful donors. We look forward to what the Lord has in store for New Mexico as we build a team and pursue new endeavors to make our state abortion free. Thank you for your partnership with us to build a culture of life! God Bless You in 2022!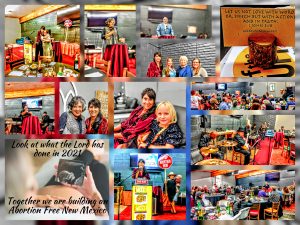 Our year end appreciation dinner (pictured above) featured live music by Kevin Pollock Band and stand up comedy by Virginia Gonzales. Guest speakers included, our pro-life attorney Angelo Artuso, video message by Fr. Stephen Imbarrato, a year in review presentation and our plans for New Mexico in the new year by Bud and Tara Shaver, as well as a special message by U.S. Congressional Candidate Michelle Garcia Holmes. The night was emceed by Dinah Vargas of Off The Cuff ABQ.
Thank you for standing for LIFE with us in 2021! Together we are building an Abortion Free New Mexico.
Here is a special message from Fr. Stephen Imbarrato that was featured at our Year End Finale For Life Gala.
Your monthly and one time donations enable us to do this life saving work full-time. Click here if you would like to donate securely online. We use Cornerstone Payment Systems as a Christian alternative to Paypal. Also, now offering an e-check option.
Sneak peek slideshow of our 2021 Year In Review… Top Ten Highlights of 2021 coming next month!
Pro-Life Candidates Are On The Upcoming 2022 Ballot!
For the upcoming 2022 election cycle, we asked the candidates to sign our pro-life pledge. We are thankful that so many candidates running down the ballot have pledged to defend life and have put it in writing!
IN THE NEWS THIS MONTH:  
"We're really glad and thankful for the investigation," Shaver tells American Family News, "because now we can move forward bringing accountability to this company that is ultimately enabling Planned Parenthood's killing business."
Continue reading the report by American Family News

HERE
Thank you for your continued prayers, support and for standing with us in this battle for LIFE.
Faith to Action Friday (1st Friday of the month)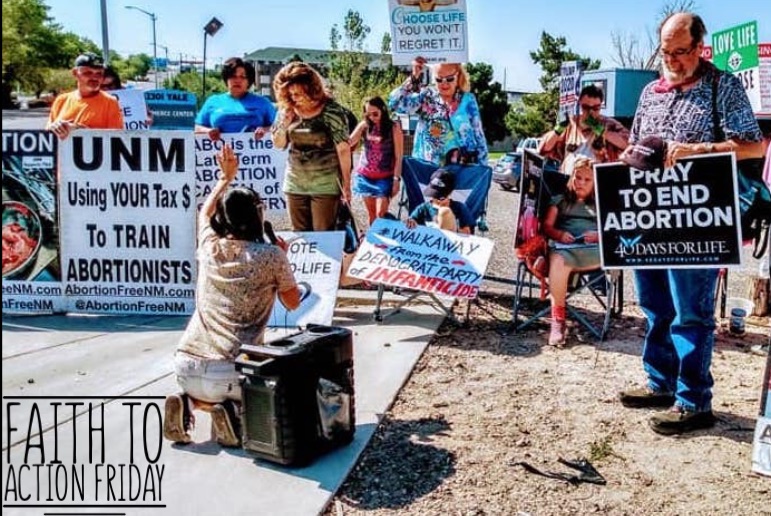 Resolve to Join Us for Faith to Action Friday In the New Year! This month we will meet on January 7th from 10AM-11AM.
Faith To Action Friday- Abortion Free New Mexico conducts a prayer and protest presence at the University of New Mexico's free standing abortion facility where tax funded UNM performs late-term abortions through 6 months of pregnancy. One hour is all it takes to save a baby's life and to light up the darkness in your community.
Join Us
Stand Up For Life in front of the University of New Mexico's free standing abortion facility.
Faith to Action Friday: January 7th
Time: 10-11am
Location: UNM Center for Reproductive Health (2301 Yale Blvd. SE. in Albuquerque.)

Use street parking on Renard.
Please pray with us for New Mexico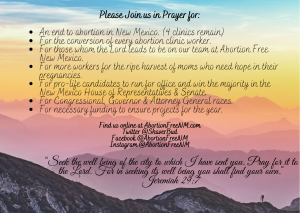 We couldn't do this important work without God's calling and hand upon us as well as your faithful prayers and support. Thank you!
When you support our family through prayer or financially you are sowing into a kingdom effort. Our efforts are driven by our love for and relationship with the Lord and a desire to lead others to him. Babies in their mothers wombs are so often overlooked but they deserve a chance to be born and a chance to grow up and know the Lord as well. Every life is valuable!
Thank you for sowing into what the Lord has entrusted to us. Building a culture of life across this nation.
Please consider setting up a secure tax deductible monthly

 donation 

to help us with what's next in 2021.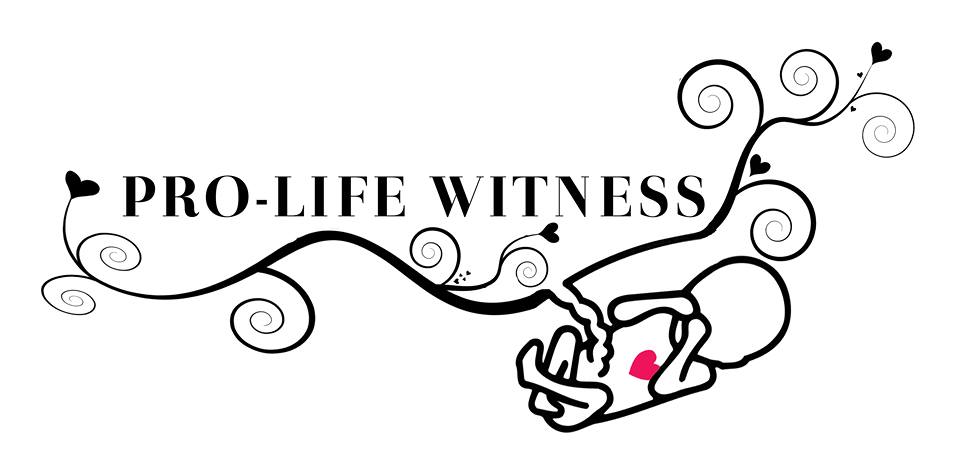 Thank you for standing with us for life and truth! 
"Therefore we ought to support people like these, that we may be fellow workers for the truth." (3 John 1:8)
We are a Christian missionary family serving in Albuquerque, New Mexico. Putting our faith into action, for the past 11 years we have exposed Albuquerque as the late term abortion capital of the nation and have worked to bring accountability to an unregulated abortion industry that is killing children in their mothers wombs up to the day of birth.
In order to be the most effective in our pro-life ministry, we do this important work full time while homeschooling our children and raising them to have a biblical worldview. We rely solely on the provision of the Lord and individuals like you to provide for our daily needs.
We would be blessed to have you partner with us in this ministry. Your prayers and support are invaluable.
*You can schedule a secure monthly or one time tax deductible donation online. Simply click the DONATE tab and select Bud and Tara- Pro-Life Witness from the drop down ministry menu.
*Checks made out to Life Ministries U.S. are tax deductible and can be mailed to P.O. Box 50351, Albuquerque, NM 87181
Blessings, Bud and Tara Shaver
Other Ways to Bless Our Ministry