Congratulations Renee Grout, Newly Elected Albuquerque City Councilor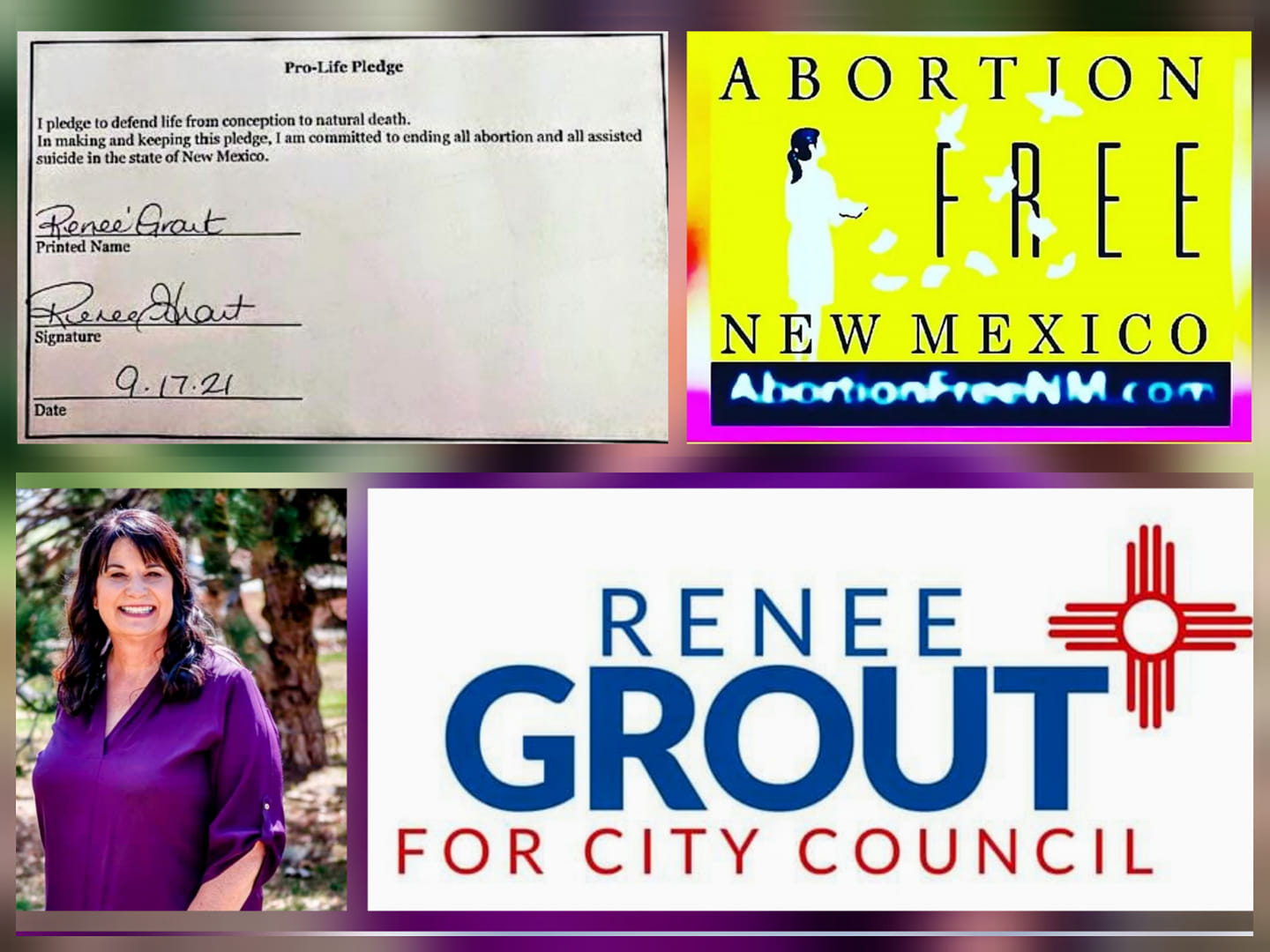 By Bud Shaver
​
Albuquerque, New Mexico- Abortion Free New Mexico would like to congratulate newly elected Albuquerque City Councilor Renee Grout (District 9). Grout signed our pro-life pledge and won her special election run-off race obtaining 52% of the vote! Dan Lewis (District 5) who also
signed
our pro-life pledge received the most votes in his district with 52% of the vote as well on November 2nd!
"Albuquerque is the late term abortion capital of the nation and we are pleased to see that candidates who are taking a bold stand for life are winning their races. In fact, both of the candidates running for the Albuquerque City Council who signed Abortion Free New Mexico's Pro-Life Pledge won their races handily. This shows that life is a winning issue with the voters of Albuquerque," stated Tara Shaver of Abortion Free New Mexico
Abortion Free New Mexico's Pro-Life Pledge states:
"I pledge to defend life from conception to natural death. In making and keeping this pledge, I am committed to ending all abortion and all assisted suicide in the state of New Mexico."
Renee Grout, issued the following statement,
"Thank you District 9 for your support. I am humbled by this opportunity to represent you and move Albuquerque forward. I'm so excited about what the future holds for our beautiful city."
With the election of City Councilors Renee Grout and Dan Lewis, there is the potential for a major power shift leaning towards a pro-life majority on the Albuquerque city council if there is one pro-life democrat who joins the conservatives in defending life!