ELECTION DAY: VOTE AND JOIN US AT THE POLLS FOR A PRO-LIFE CANDIDATE SIGNATURE DRIVE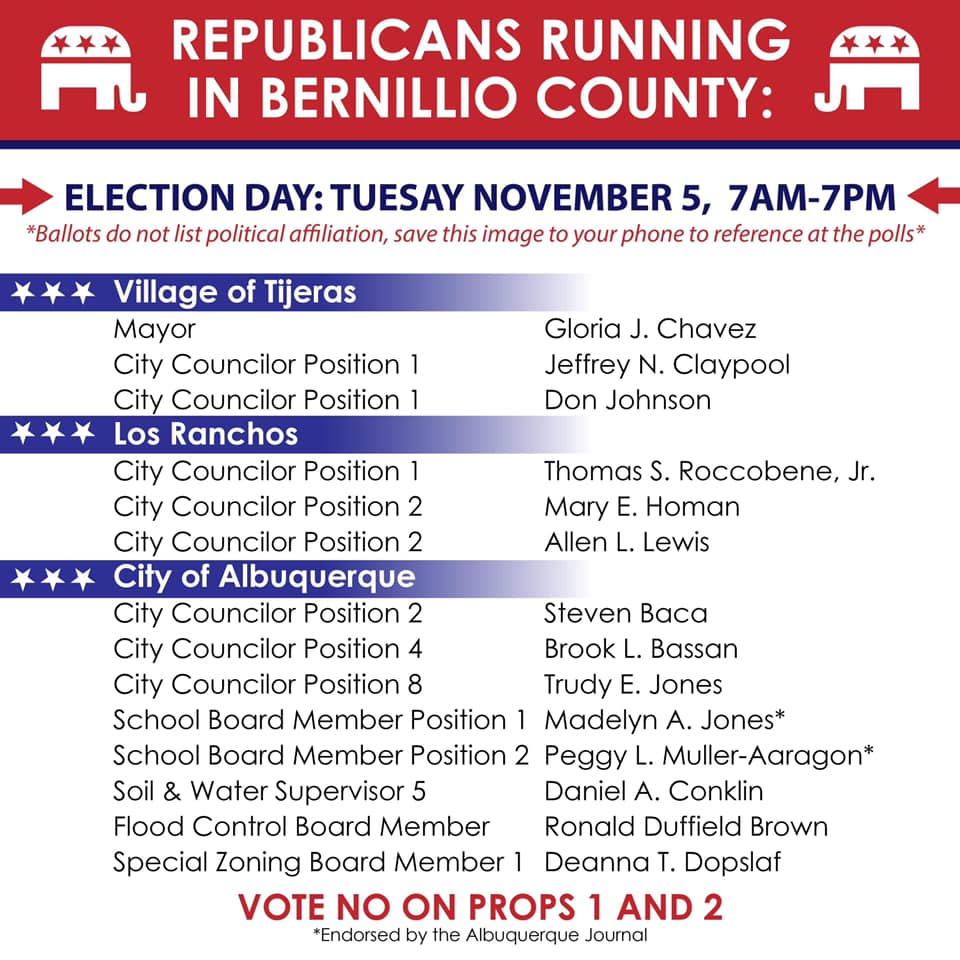 By Bud Shaver
Albuquerque, New Mexico- Today is Election Day 2019. Eddy Aragon, The Rock of Talk ABQ.FM (93.7FM 1600AM) issued the following statement and released the above voter guide for conservative voters,
"Please vote for the following candidates today: Steven Baca, Brook Bassan, Trudy Jones, Madelyn Jones, Peggy Mueller Aragon, Daniel Conklin, Ronald Brown and Deanna Dopslaf. Vote "NO" on every bond and proposition."
Be sure to get out and vote your values and then join Abortion Free New Mexico at the polls for a Pro-Life signature drive to help get for pro-life congressional candidate Michelle Garcia Holmes on the 2020 ballot to represent the great state of New Mexico in Washington D.C.
JOIN US: Election Day Petition Signature gathering at Holly Plaza Shopping Center Parking lot near voting location- 6500 Holly NE Suite B6 (12PM-1PM)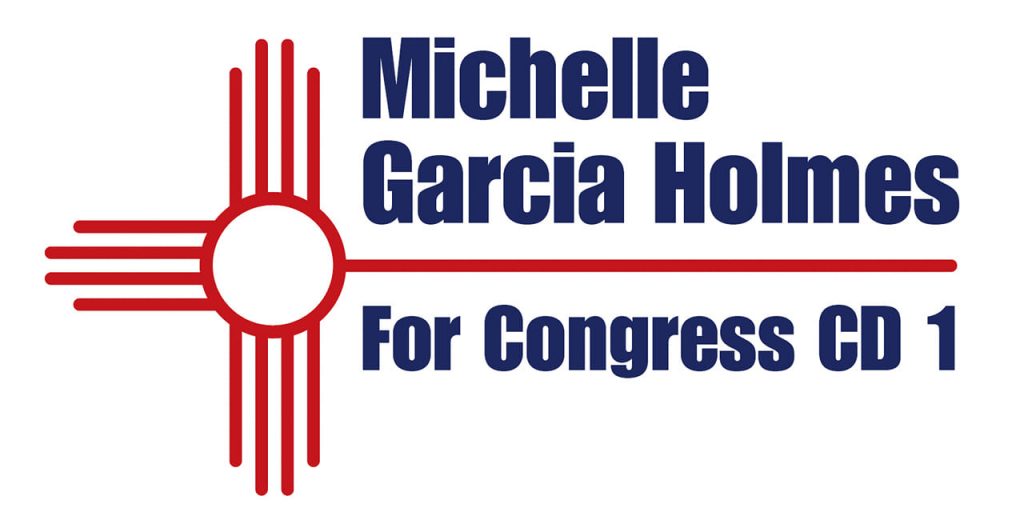 "Please join us in praying for and supporting Michelle Garcia Holmes (R) who will take on Deb Haaland (D) for US Congress in Congressional District 1. New Mexicans want a true leader that will represent our values and who will support our President in Washington D.C.," stated Bud Shaver. "From now until election day, we will be hitting the streets, knocking doors, and visiting churches to help get out the vote for Michelle Garcia Holmes."
Michelle Garcia Holmes' top issue on her website states,
PROTECT THE LIFE OF EVERY CHILD, 100% PRO-LIFE
Visit garciaholmes4congress.com to see all the issues that matter to Michelle and that she believes must be addressed to launch New Mexico forward.