Children In New Mexico Are Dismembered Every Day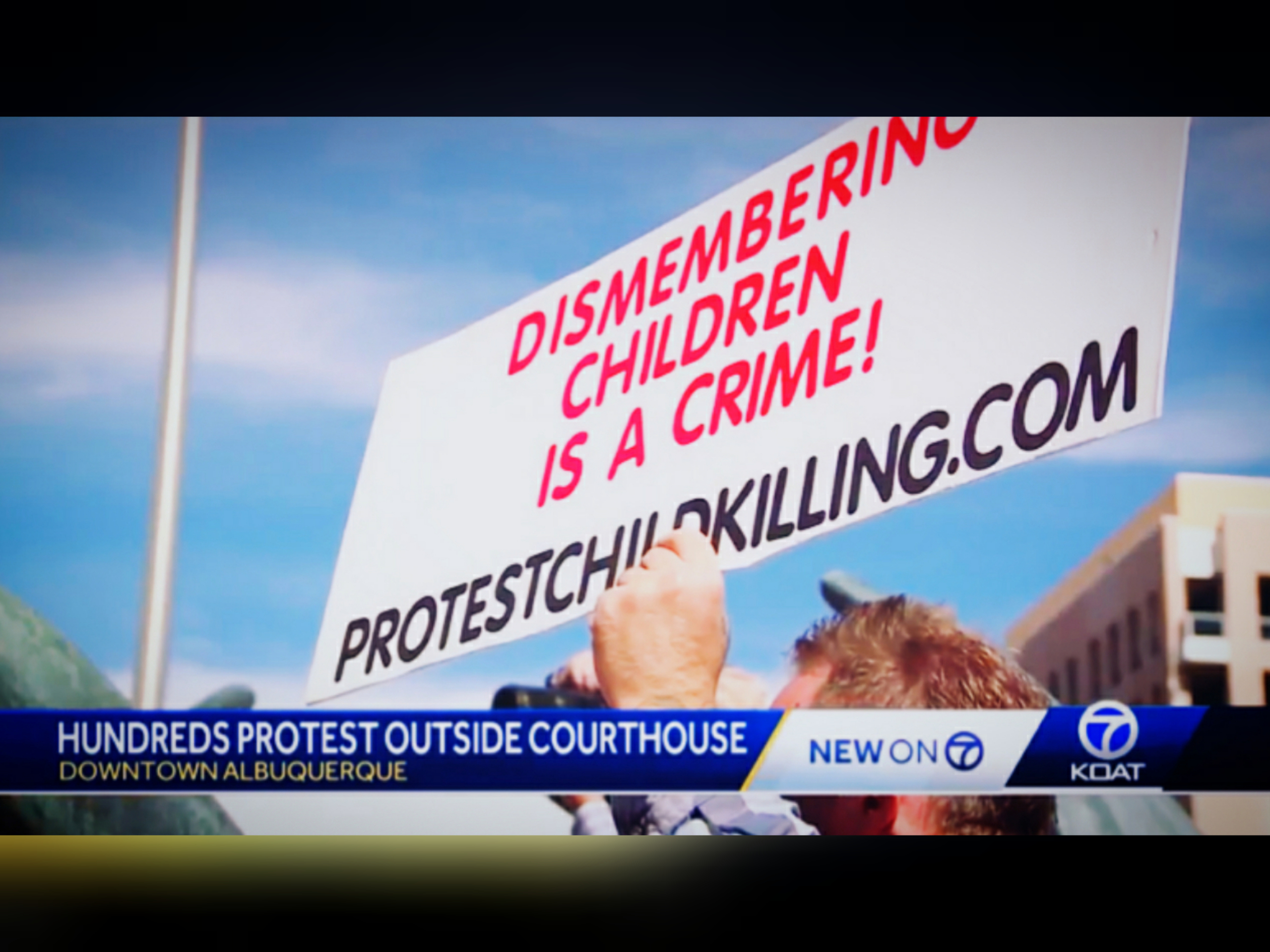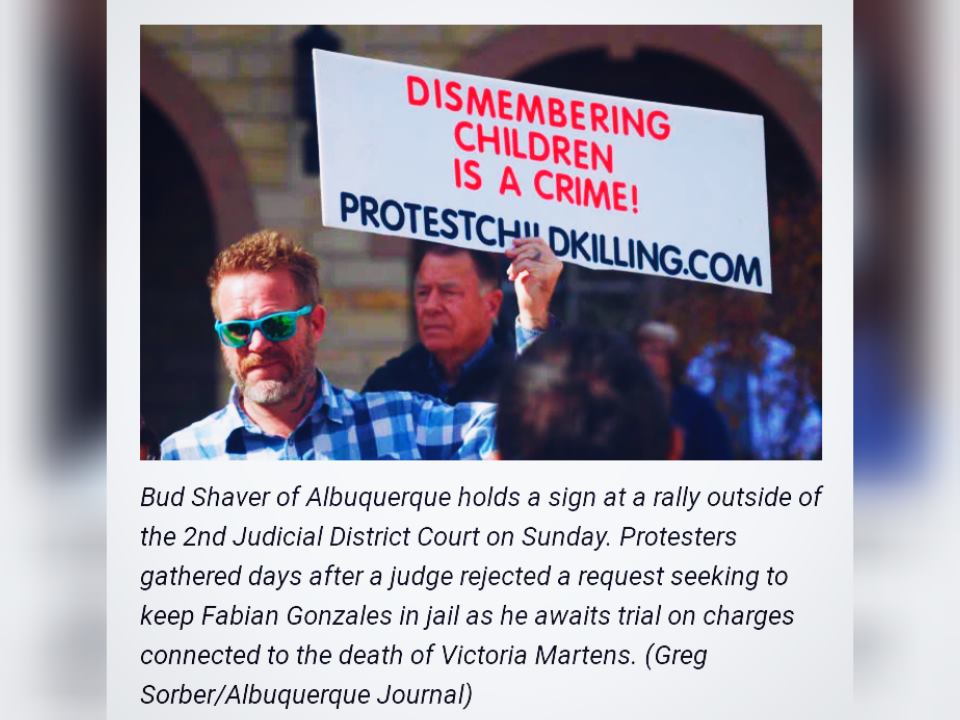 By Tara Shaver
Albuquerque, New Mexico- New Mexicans are rightfully outraged over the murder and dismembering of Victoria Martens as the New Mexico courts are set to release, Fabian Gonzales, who is implicated in these horrific crimes.
According to KRQE,
Judge Charles Brown ruled that Gonzales, the man charged with helping dismember 10-year-old Victoria Martens, should be released.
Gonzales has been charged with child abuse and tampering with evidence. The way he tampered with evidence was by dismembering 10 year old Victoria Martens body after her death.
Hundreds of outraged community members protested, and stood against child abuse in New Mexico this Sunday, and Abortion Free New Mexico joined them. Abortion Free New Mexico stands in solidarity with the event organizer, New Mexicans Against Child Abuse and against ALL forms of child abuse.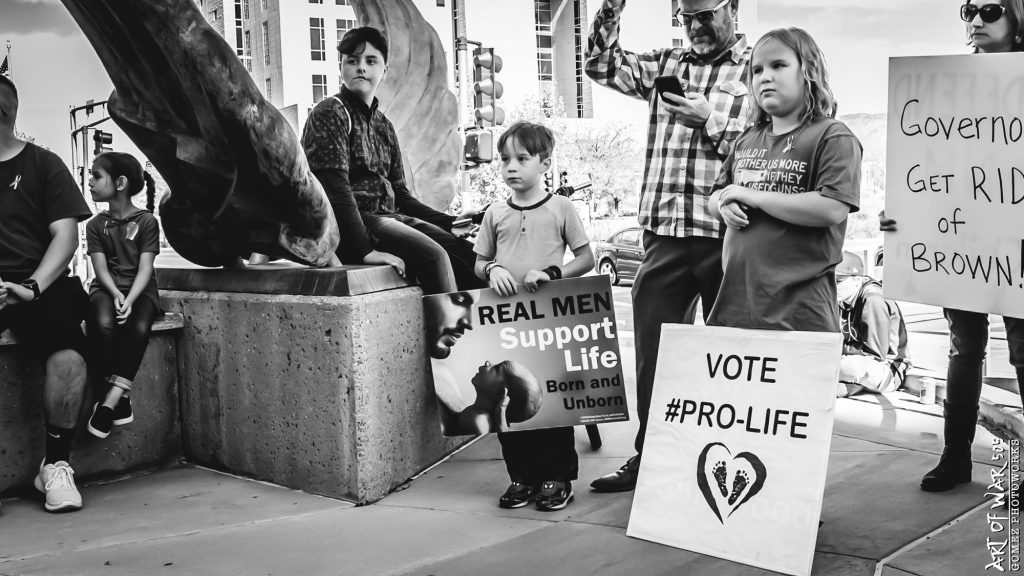 Bud Shaver of Abortion Free New Mexico (pictured above) issued the following statement,
"Killing a child whether born or pre-born is the ultimate form of child abuse and, unfortunately, the dismemberment of children takes place each day inside of Albuquerque's abortion facilities. Dismembering children is a crime. When judges and our courts ignore the violence against children inside of the womb, this is the system we get. We need our courts to affirm pro-family, pro-life, pro-justice values in New Mexico. Planned Parenthood and their minions are mobilized and unified in their child killing agenda and we must be prepared to out work, out give, and ultimately vote out the radical leftist democrats destroying our values, our country and the great state of New Mexico!." New Mexicans want true leaders that will affirm our values and will defend the lives of all children born and pre-born. We are working towards an Abortion Free New Mexico where EVERY child is valued and protected."
Related News Coverage:
Not surprisingly, Judge Charles Brown is listed as a registered democrat.

The Democratic Party of New Mexico is Radically Pro-Abortion
In fact, according to the Democratic Party of New Mexico Platform, one of their core tenets vows,
"In return for the tax funding secured to them by the Democrat Party of New Mexico, Planned Parenthood of the Rocky Mountains Action Fund invests hundreds of thousands of dollars in New Mexico Democrats' political campaigns," stated Bud Shaver, Abortion Free New Mexico
Planned Parenthood is not just dismembering and killing children through abortion under the guise of a non-profit offering "reproductive health care" they are also a political machine that uses the MILLIONS of tax dollars it receives annually to funnel back into political campaigns to ensure that their killing agenda goes unimpeded.
…AND THEY ARE HOSTING A POLITICAL FUNDRAISING GALA IN ALBUQUERQUE ON TUESDAY!
Protest Planned Parenthood Political Fundraiser on Tuesday 11/12 (5:30PM-6:30PM)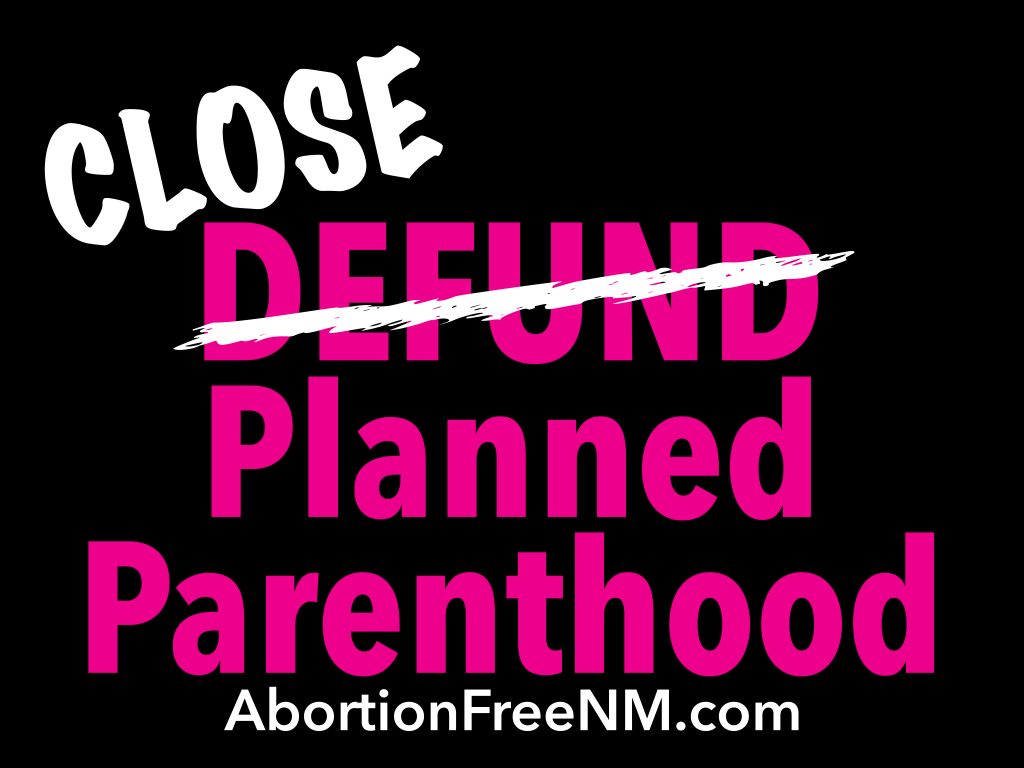 According to information leaked to us this past week: "The capital campaign for the Rocky Mountain district (4 states – CO, NM, NV, WY) of Planned Parenthood will kick off here in Albuquerque, 6-9pm as a dinner banquet at the Balloon Fiesta Museum on Tuesday, 11/12. They are expecting 60-80 people.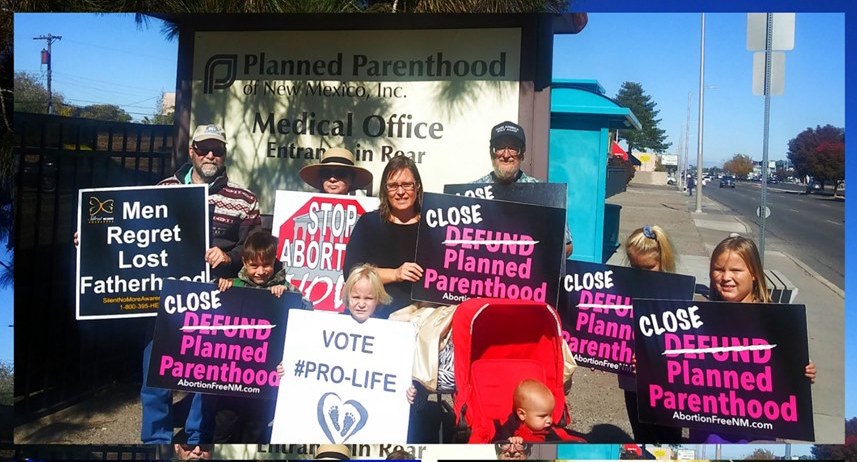 "The funding effort, launched by Planned Parenthood Votes, clocks in at more than triple what the group spent during the last presidential election year and eight times what it spent during the 2018 midterms — a telling sign of Planned Parenthood's anticipated full court press in the coming election after recent state and federal efforts to curtail reproductive rights including abortion."