BUD SHAVER JOINS INFOWARS.COM TO DISCUSS LATE-TERM ABORTION IN NEW MEXICO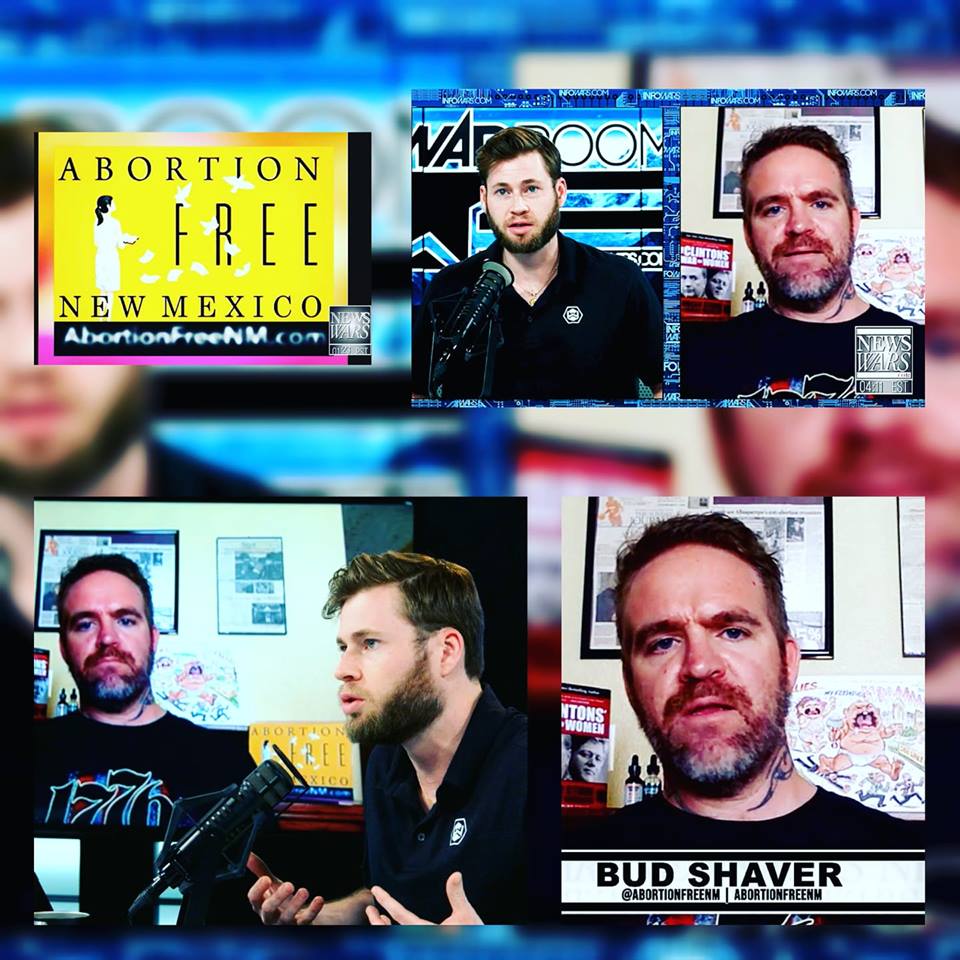 Austin, TX- Bud Shaver from Abortion Free New Mexico joins Owen Shroyer on The War Room to expose the atrocities of the pro-abortion policies in New Mexico and what can be done to fight back.
Visit InfoWars.com for your national and global news.
The War Room has a daily show Monday through Friday 2-5PM MT
CLICK HERE TO WATCH THE FULL WAR ROOM INTERVIEW
Thank you for standing with us for life and truth!
"Therefore we ought to support people like these, that we may be fellow workers for the truth." (3 John 1:8)