Legislative Update And Bud Goes LIVE On Infowars.com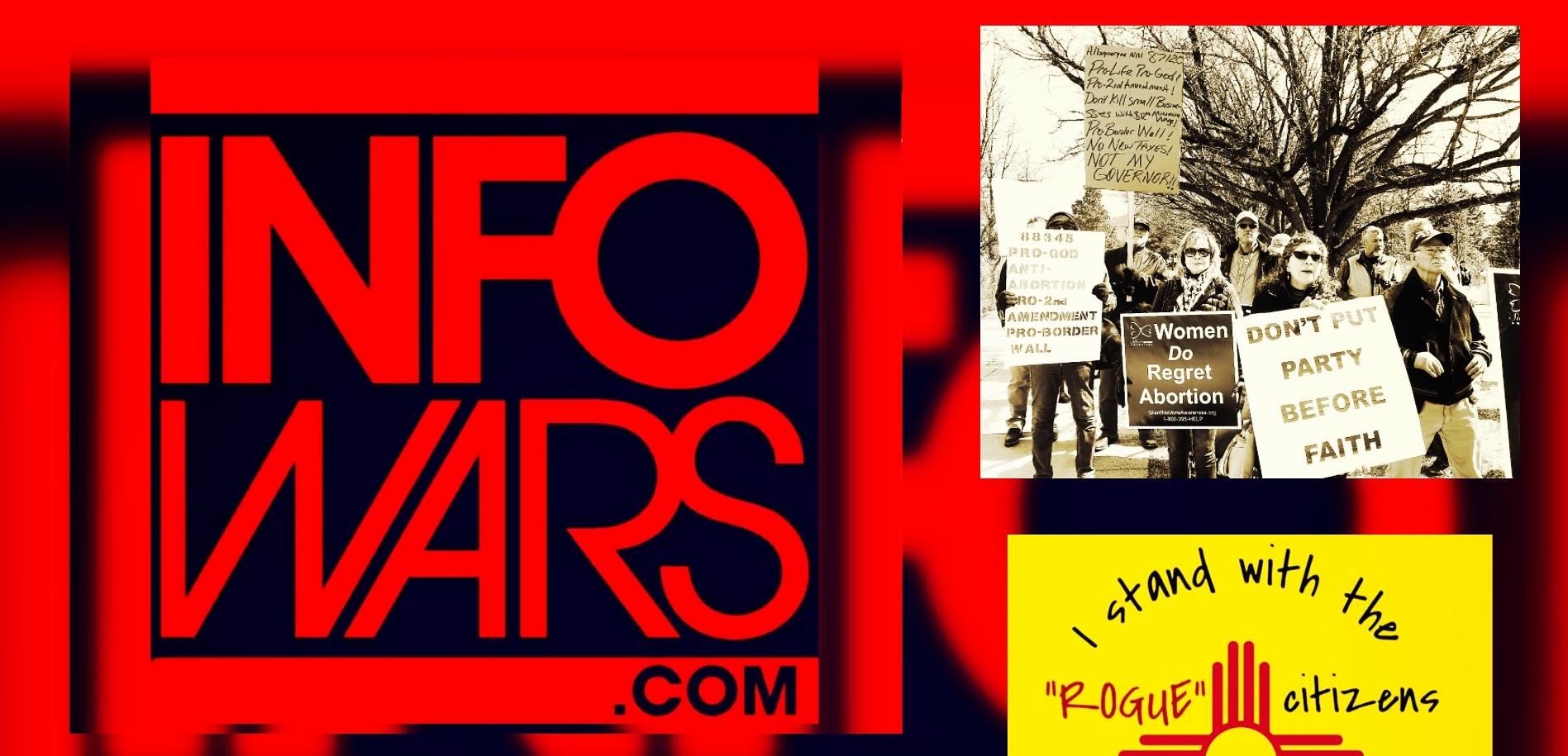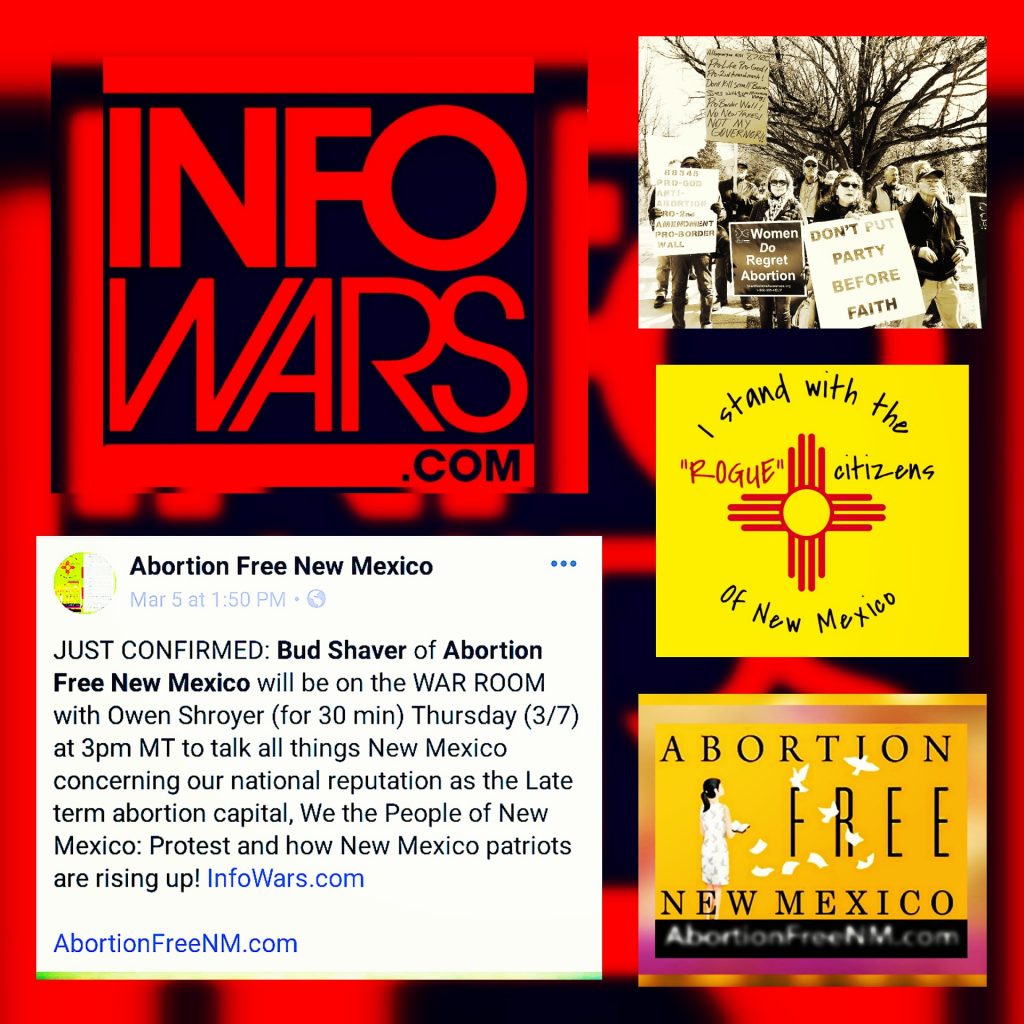 By Bud Shaver,

Albuquerque, NM- CONFIRMED: Bud Shaver of Abortion Free New Mexico will be on the WAR ROOM with Owen Shroyer (for 30 min) Thursday (3/7) at 3pm MT to talk all things New Mexico concerning our national reputation as the Late term abortion capital, We the People of New Mexico: Protest and how New Mexico patriots are rising up! InfoWars.com

? Listen LIVE online 3PM (MT): https://www.infowars.com/war-room/
Legislative Update:

HB 51, the abortion decriminalization bill has been advanced through its first Senate committee hearing with a party line vote of 4-2. It will now be heard in a second committee before it goes to the Senate floor for a vote. HB 90, the assisted suicide house bill, has yet to be voted upon by the House floor but could be voted on any day now. Both pro-life bills, HB 600 and HB 608 were killed in committee.
These senators also need to hear from you. Remind them that the three bishops of New Mexico are opposed to these bills and have issued the following statement:
"Thursday, February 7, 2019 – We, the bishops of New Mexico, strongly voice opposition to proposed bills HB 51 (Decriminalization of Abortion), HB 90 and SB 153 (Legalization of Assisted Suicide). We support a consistent ethic of life. We have studied the legislation through the lens of the Gospel and Catholic moral and social teaching. We stand unified against any legislation that weakens the defense of life and threatens the dignity of the human being."
Call and Email these Catholic Senators:
Phone: (505) 986-4311
Email: pete.campos@nmlegis.gov
Phone: (505) 986-4861
Email: Joseph@cervanteslawnm.com
Phone: (505) 986-4362
Email: carlos.cisneros@nmlegis.gov
Phone: (505) 986-4487
Email: richard.martinez@nmlegis.gov
Phone: (505) 986-4371
Email: senatormunoz@gmail.com
Phone: (505) 986-4482
Email: jortizyp@msn.com
Phone: (505) 986-4835
Email: none
Phone: (505) 986-4267
Email: michael.padilla@nmlegis.gov
Phone: (505) 986-4513
Email: clemente.sanchez@nmlegis.gov
Phone: (505) 986-4301
Email: john.sapien@nmlegis.gov
Phone: (505) 986-4381
Email: bill@williamsharer.com
Phone: (505) 986-4395
Email: james.white@nmlegis.gov
Here are TWO more Democrat Senators to contact that need to hear from you and urged to OPPOSE PRO-DEATH LEGISLATION HB 51 and HB 90/SB 153:
The balance of power in the New Mexico Senate is:
26 Democrats
16 Republicans
(If there is a tie the Lt. Governor casts the deciding vote.)
RELATED NEWS:
WATCH WHAT IT'S LIKE INSIDE A LATE TERM ABORTION KILLING CENTER 37 WEEKS PREGNANT: Click here to watch (5 min)
Thank you for standing with us for life and truth! 
"Therefore we ought to support people like these, that we may be fellow workers for the truth." (3 John 1:8)