BREAKING: Updated New Mexico Abortion Clinic Landscape 2022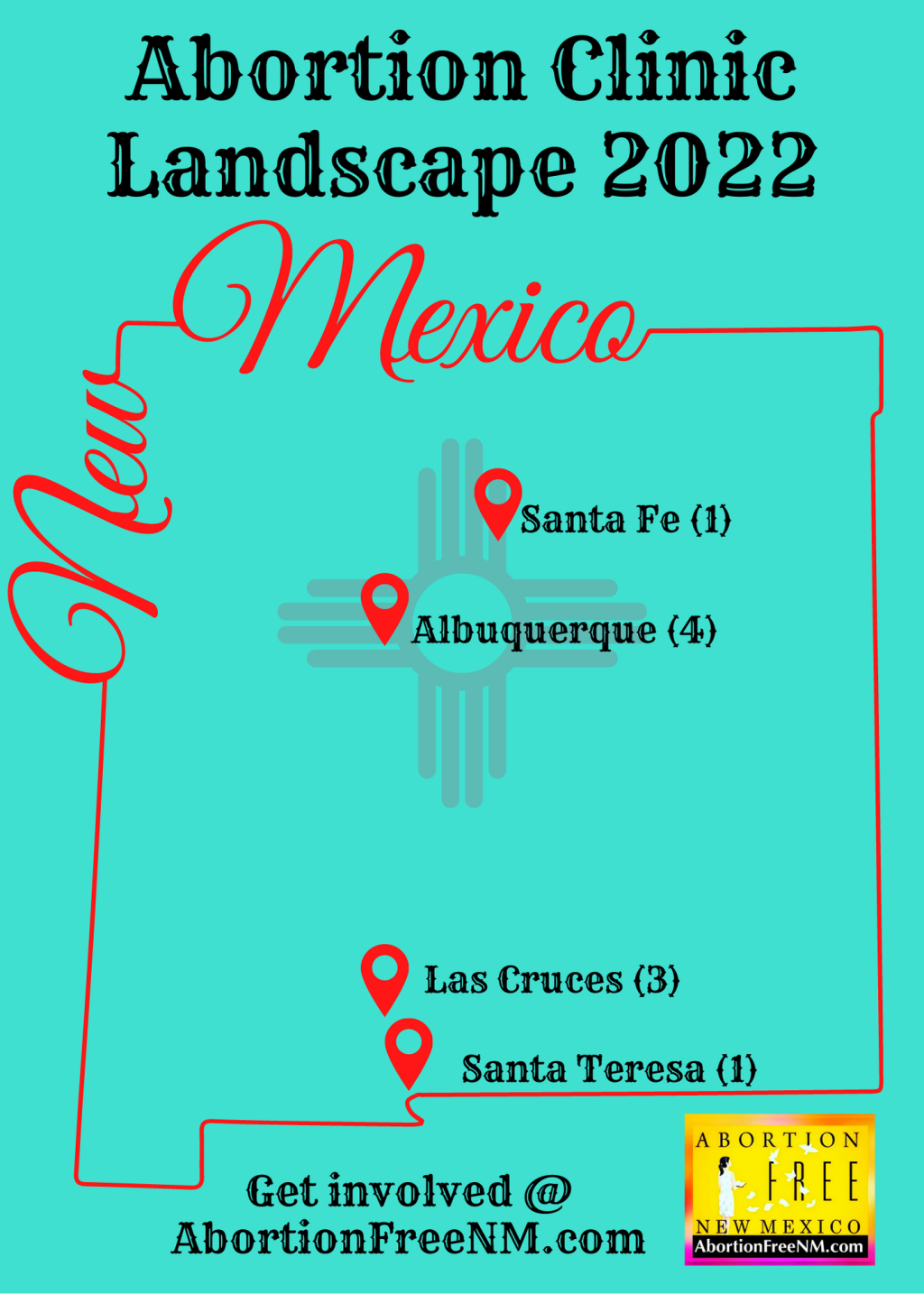 By Bud Shaver
​
Albuquerque, New Mexico– While many states have benefited from Roe vs. Wade being overruled, unfortunately in New Mexico, abortion is expanding and there is already a visible increase in abortion tourism.
​
The Los Angeles Times put it this way, ​
New Mexico, one of six states that allow late-term abortions, has for years been overwhelmed by travelers from swaths of the country where the procedure is forbidden. But the Supreme Court's ruling Friday on a Mississippi law to ban most abortions after 15 weeks, reversing the landmark 1973 Roe vs. Wade ruling, has New Mexico's abortion providers bracing for a new influx of patients from conservative states."
​Over the past 12 years Abortion Free New Mexico has been successful in working to close several abortion centers and helped prevent the expansion of abortion through cutting edge investigations and accountability projects. However, in a post Roe America not only are women coming to New Mexico to capitalize on the state's lack of common sense legislation that should protect them and their children from the brutality of abortion, but abortion providers are also capitalizing on the lack of laws regulating abortion clinics.
In addition, the state of New Mexico financially incentivizes abortion by providing full funding up to the day of birth through New Mexico Medicaid. Most recently, New Mexico Governor Michelle Lujan Grisham has even pledged 10 million state tax dollars, if she is re-elected, to fund the expansion of abortion further with a new abortion clinic in Doña Ana County.
For several years now there have only been five abortion clinics operating in the state. Now there are currently nine abortion clinics statewide with one more making plans to relocate. Whole Woman's Health, is pursuing a move to a New Mexico/Texas border town where they plan to offer first and second trimester abortions. In the meantime, Whole Woman's Health advertises on their website the ability to, "get abortion pills delivered in as little as 3-5 days" and New Mexico is one of the five locations they are actively mailing these dangerous abortion drugs to.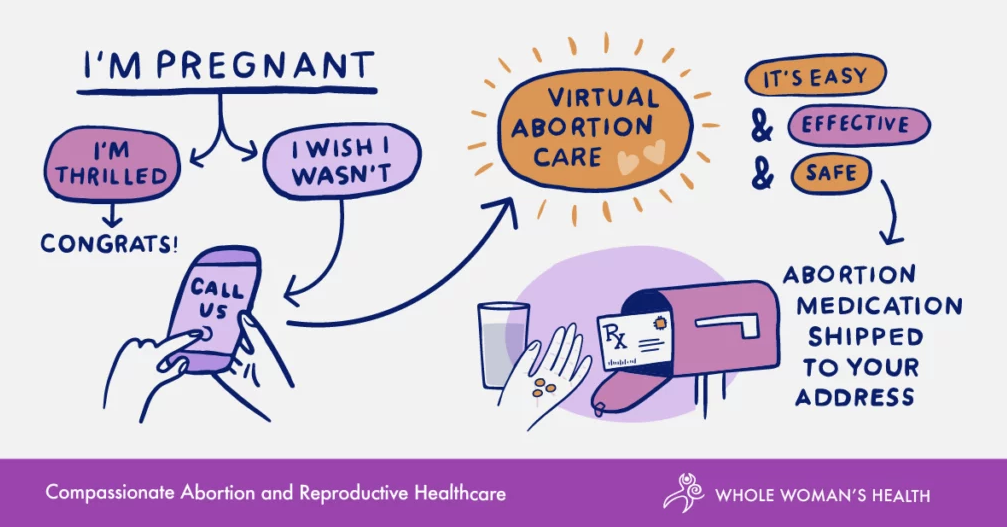 The abortion pill has become increasingly accessible nationwide through telehealth appointments and pill by mail options. Four out of the nine abortion clinics in the state are solely prescribing abortion inducing drugs also known as the medication abortion or the abortion pill.
Prior to 2022, Albuquerque was the only city in New Mexico where surgical abortions were being performed. Now an abortion facility, previously located in Mississippi, has relocated to Las Cruces, New Mexico to perform surgical abortions up to 19 weeks gestation.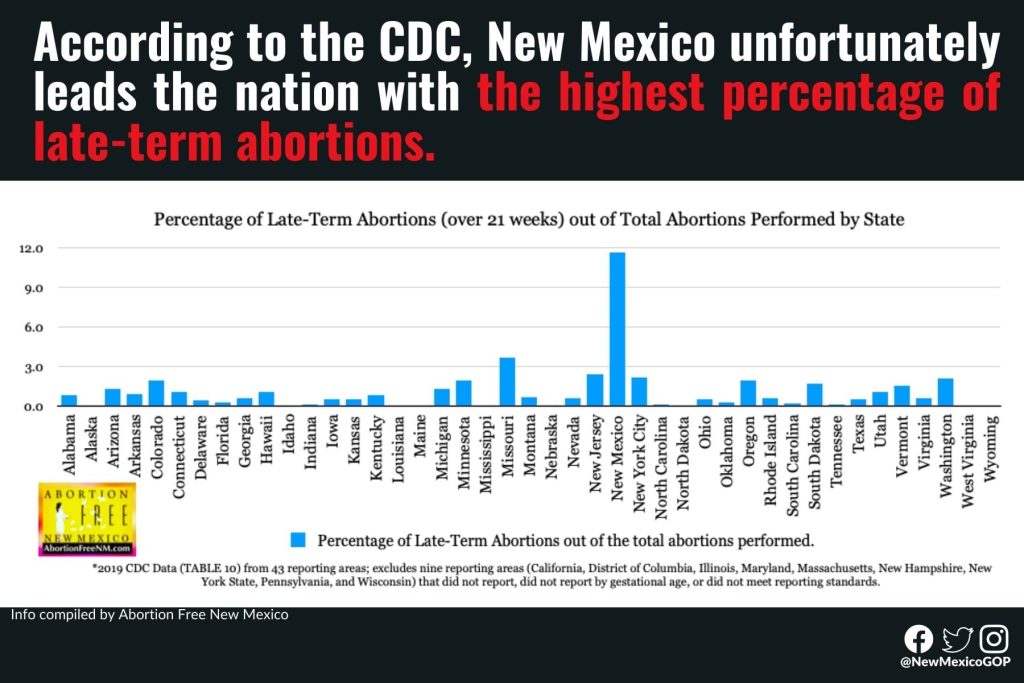 In addition to Albuquerque being home to three surgical abortion clinics including the notorious Southwestern Women's Options that performs first, second, and third trimester late term induction abortions. Albuquerque now has a new clinic solely performing medication abortions (up to 10 weeks) that has relocated from San Antonio, TX called, "Alamo Women's Clinic" which shares a parking lot with a local Christian Church. 
Tara Shaver of Abortion Free New Mexico issued the following statement,
"The expansion of abortion clinics in New Mexico is likely to put more women's lives at risk because abortion clinics are completely unregulated and some already have a record of injuring women including the death of Keisha Atkins in 2017. Women need love, support and encouragement during an unplanned pregnancy, not abortion.

Abortion Free New Mexico is ready to direct women traveling here for abortions to tangible life affirming resources. We will do all we can in a peaceful and legal manner to advocate for moms and their unborn children no matter the situation they are facing. Every life is valuable and worthy of fighting for which is why it is imperative that the leaders of New Mexico take life affirming actions to promote and preserve life.

As long as abortion remains so widely accessible New Mexico will continue to have a dismal reputation and those who come here to complete their abortions will suffer from the memory of the great harm that was done in our beautiful state."

Here we map out the new abortion clinic landscape in New Mexico so that you are fully informed about the ongoing expansion that the state is facing with regard to abortion."
Abortion Clinics in New Mexico 2022
Santa Fe, New Mexico
Planned Parenthood: Medical Abortion -Abortion Pill up to 10 weeks 
Albuquerque, New Mexico
Southwestern Women's Options: Medical Abortion and Surgical Abortion (up to 32 weeks) Beyond 32 weeks on a case by case basis.
Planned Parenthood Surgical Center: Medical Abortion and Surgical Abortion (up to 19 weeks)
University of New Mexico Center for Reproductive Health: Medical Abortion and Surgical Abortion (up to 25 weeks)
Alamo Women's Clinic: Medical Abortion- (Abortion Pill up to 10 weeks)
Las Cruces, New Mexico
Las Cruces Women's Health Organization: Surgical Abortion (up to 19 weeks)
Planned Parenthood: Medical Abortion (Abortion Pill up to 10 weeks)
Full Circle Health Center:  Medical Abortion (Abortion Pill up to 10 weeks)
Santa Teresa, New Mexico
Women's Reproductive Clinic: Medical Abortion (Abortion Pill up to 10 weeks)
Tara Shaver continued,
"Abortion Free New Mexico has been on the frontlines of the battle for life in New Mexico since 2010. We urge New Mexicans of conscience to get involved, battles are not won on the sidelines. You are essential in helping to build a culture of life in our state. Let's come together in a spirit of unity to stand together for our brothers and sisters in the womb. New Mexican values are rich in faith, family and tradition. Abortion is not normal, it is not healthcare and it is not a New Mexican value."