Battles Are Not Won From The Sidelines!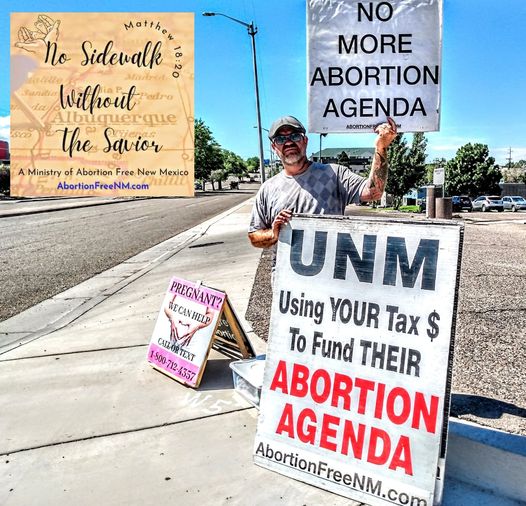 By Bud Shaver

Albuquerque, New Mexico- Abortion Free New Mexico believes in the power of prayer to change hearts, minds and to transform our culture! This is why we launched No Sidewalk Without the Savior in April of this year. Our goal is to have an unbroken chain of public prayer, on location, every hour that the UNM late-term abortion facility is open.

This is the most basic thing we as the pro-life community can do. We get to pray at our cities most darkest location and make ourselves visible to our community and available for women seeking abortions.
"Now more than ever, we need to pray collectively, publicly, and strategically. Our presence has the ability to reform The University of New Mexico – UNM so that they get out of the abortion business!" Bud Shaver, Abortion Free New Mexico
It is now more important than ever to get involved.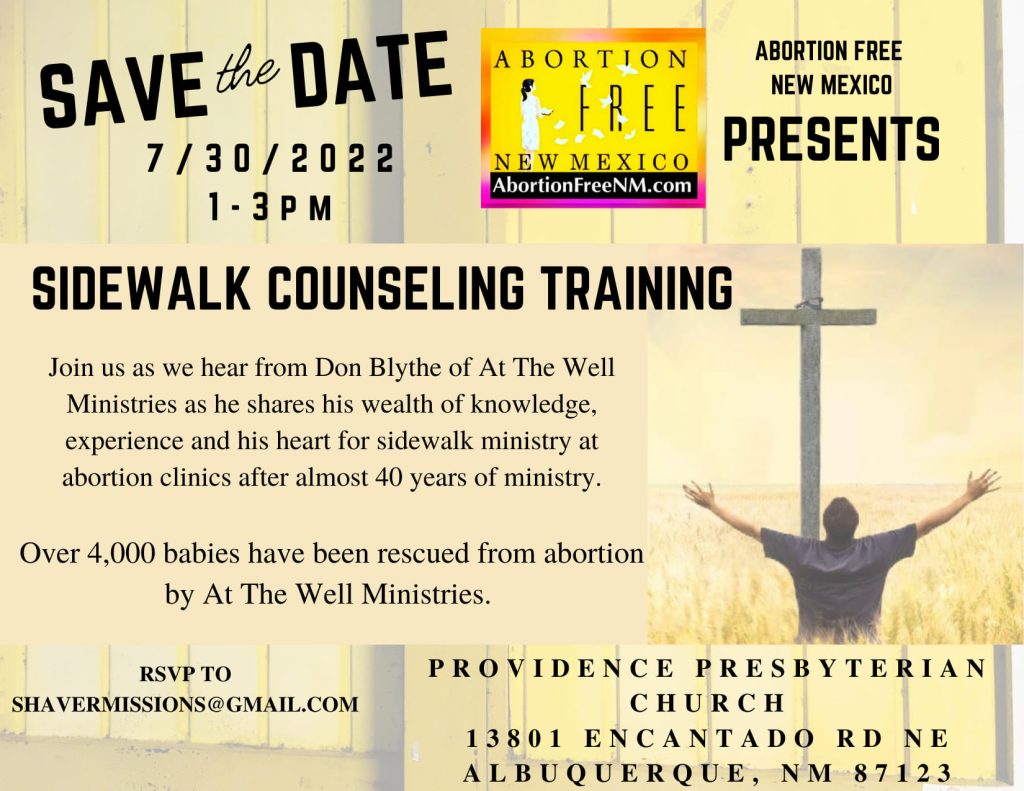 Abortion Free New Mexico invites YOU to sign up for the month of August and to pray for one hour a week. Our volunteers have shared with us what the Lord is doing in and through them during this time of prayer. Some have shared that they are full of so much joy while standing for such a worthy cause.
Fill out our form HERE and try it out for a month!
Other critical ways to be involved are:
Supporting our efforts with your generous monthly donations. You can give here.
Attend our Sidewalk Counseling Training to learn how to speak to women considering an abortion.
Become a Voter Registration Agent to register voters in your sphere of influence-like your church or Bible study group. (Join our team here)
Get involved with your Ward, this is your chance to help get your local House District candidate elected by reaching out in your own neighborhood. (Click here to find your Ward)
Assist your church in becoming a House of Refuge for pregnant Women. (Fill out the form here)