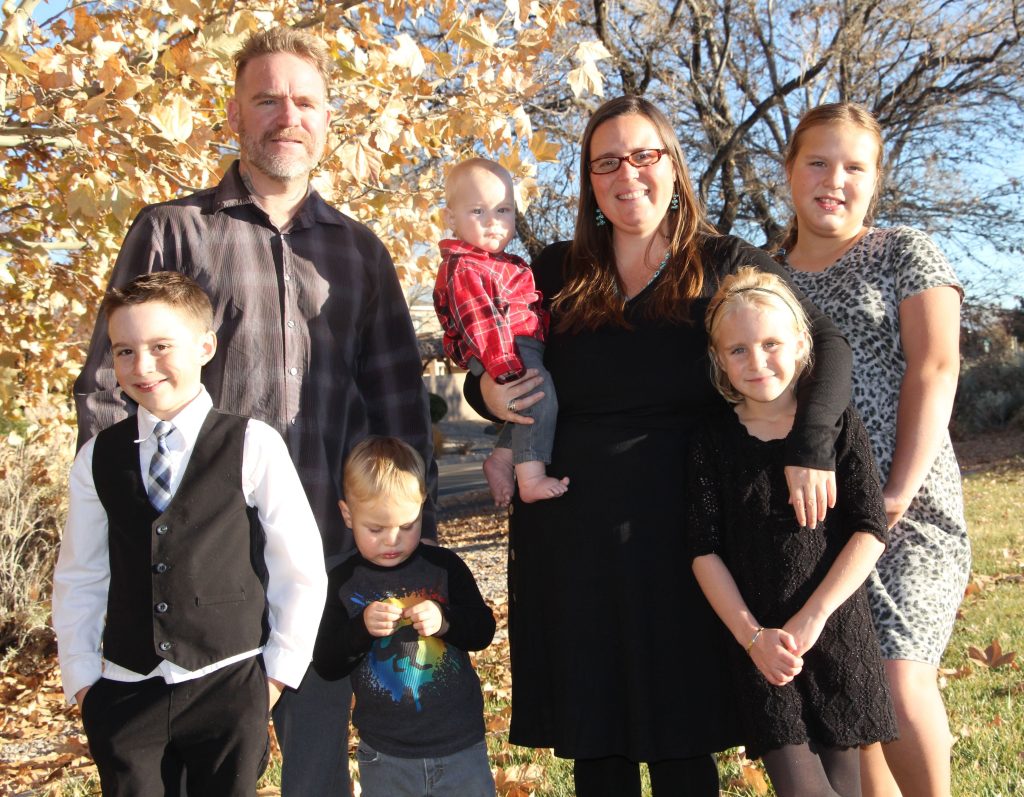 By Bud Shaver

Albuquerque, New Mexico- In 2006 we made a commitment to the Lord to work to end abortion until Roe v. Wade was overturned or until the Lord called us home with Him. We NEVER imagined that our commitment would be fulfilled in 2022! Even though the end to Roe v. Wade has become a reality, our work to end abortion continues in New Mexico! While many lives will be saved throughout this nation and the healing of our land can begin, our work now is all the more significant.

We humbly ask for your fervent prayers for wisdom, strategy, guidance, provision and protection as we continue to be in the thick of the battle for LIFE here in New Mexico. Praise the Lord, that though we are currently experiencing an oppressive government and wickedness abounds, our God shows His power.

He truly is sovereign and able to do more than we can ask or imagine. THANK YOU for standing with us as New Mexico's pro-life missionary family.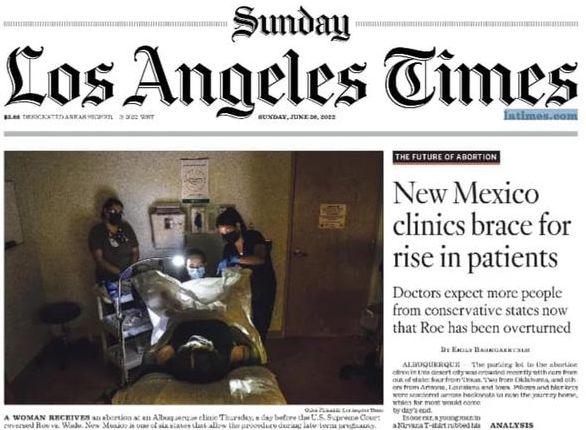 IN THE NEWS:
Tara Shaver of Abortion Free New Mexico was featured, the Sunday after Roe was overturned, in an article on the front page of the LA Times, highlighting how New Mexico is ground zero and how we need to support pregnant women in a post Roe America.
Click here if you can't read the article at the LA Times
Here is an excerpt:
"While abortion advocates consider the coalition a sort of underground railroad for women in crisis, those who oppose the work — such as Tara Shaver, a local antiabortion advocate — say the system affirms Albuquerque's reputation as the 'late-term abortion capital of the world.'

On a recent afternoon, Shaver pulled her minivan up to a cemetery plot, called Baby Land, for infants and fetal remains she'd helped arrange with a priest. 'Naomi Scarlette,' one of the fetal grave plaques read. 'June 1, 2017. Your wings were ready, but our hearts were not.

"The term 'abortion' has lost all meaning, and this place brings it back,' Shaver said.'We don't need to shuttle women into New Mexico. We need to meet these women where they are and provide enough support that they don't need to choose between their child's life and their own.'Shaver organized a schedule with other Christians to ensure that at least one person is praying during every operational hour of local abortion clinics."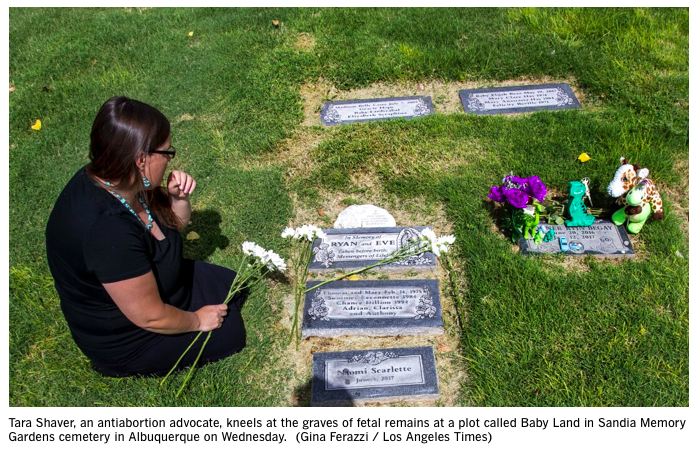 Thank you for your continued prayers, support and for standing with us in this battle for LIFE.
Here's a look at what the Lord has done this month: