As America Burns and Babies Die, Elections Matter

By Bud Shaver,
We serve an amazing God, who is faithful and ever present. He tells us in Isaiah 41, "Do not fear, for I am with you; do not be dismayed, for I am your God." We hope that you see the hand of God in your life in spite of the current turmoil in our world. Thank you for standing with us and for encouraging us with your prayers and support. Together we are saving lives and making a difference.
This month we exposed how federal tax dollars are funding late-term abortions in New Mexico, in violation of the Hyde Amendment, through the state's Medicaid program. What is even more shocking is that due to the absence of ANY common sense abortion restrictions (like parental notification laws) the New Mexico abortion cartel is able to TARGET minors for abortions, and our tax dollars fully fund this too!

After ten years we finally have someone willing step up and take action!
"This will stop when I'm in congress!" Michelle Garcia Holmes, US Congressional Candidate (CD1)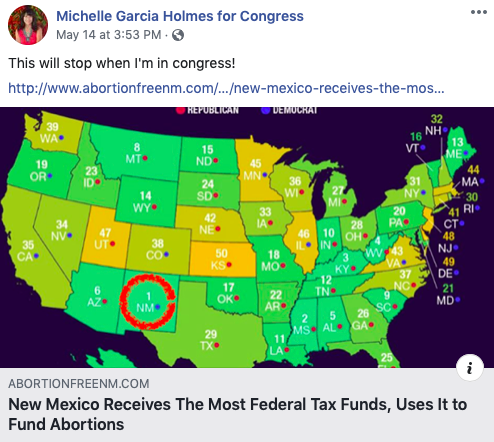 Please keep Michelle Garcia Holmes in your prayers, that she wins the Republican Primary Election on June 2nd and that she will beat the radical pro-abortion incumbent Deb Haaland (D) on November 3, 2020! New Mexico Congresswoman Deb Haaland is so radical in fact, that she publicly endorsed Antifa!

FLASHBACK: "Democratic Congresswoman Deb Haaland of New Mexico referred to antifa as a group of 'peaceful protesters' who are simply trying to 'safeguard their city' during a Saturday evening interview on CNN."
We appreciate each of you and know that the Lord will continue to bless our efforts to make our state abortion free. We couldn't do it without you!
BABY SAVED! Simply Being Present Can Save Lives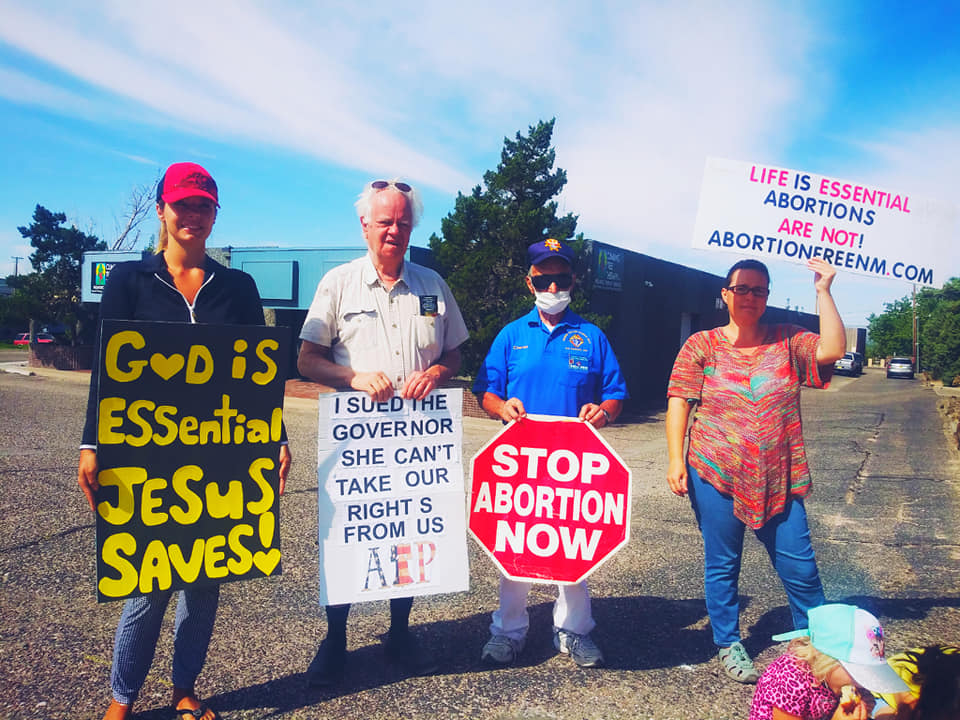 This month at The University of New Mexico's free-standing abortion clinic UNMCRH, where Abortion Free New Mexico holds a weekly prayer and protest presence, a young woman chose life for her baby!
The young mom spoke to Tara Shaver, of Abortion Free New Mexico, and confided to her that after her last abortion she vowed to God that she would never have another abortion, but she's pregnant again and struggling with addiction. Sometimes women are looking for sign from God and it just so happens that we were the sign she needed to choose life! So after talking to Tara and receiving resources along with hope for the future, she turned around and left, still pregnant with her baby!
Tara has since connected with her by phone and will assist her throughout her pregnancy. Unfortunately, for the babies in their mothers wombs, while Churches and small businesses are deemed "non-essential" and shut down, our governor, Michelle Lujan Grisham has deemed abortion clinics "essential".
So our prayer and protest presence at the abortion facility is equally essential!
Tara Shaver, spokeswoman for Abortion Free New Mexico, issued the following statement to local media,
"If Governor Lujan Grisham is going to insist that abortion services are essential in New Mexico, our prayer and protest presence outside of these facilities is equally essential. Every life has value, and if she refuses to protect the lives of the smallest New Mexicans, those in their mothers' wombs, then we have an obligation and the right afforded by the U.S. Constitution to do so. Our right to the freedom of speech and to peaceably assemble shall not be infringed upon." ​
While some may debate what sign is the most effective to hold out at an abortion facility, our prayerful protest presence was enough to save a life. Simply being present can be the best SIGN!
Join Us in June!
Stand Up For Life in front of the University of New Mexico's free standing abortion facility.
Abortion Free New Mexico conducts a weekly prayer and protest presence at the University of New Mexico's free standing abortion facility. Let's stand together for life and strategically step out in faith to transform our community.
Here's a recap of our reports from this month: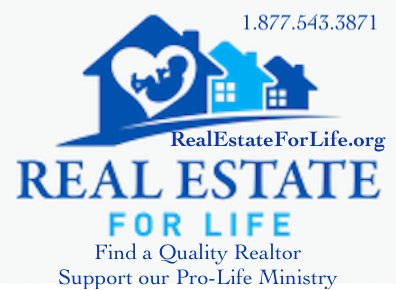 Support Our Pro-Life Ministry by Using Real Estate for LIFE!
Bud​ and Tara Shaver have redefined the American Mission Field as full-time pro life missionaries to New Mexico since 2010 and are considered by the radical left as, "some of the country's most strident activists opposed to abortion!"

With the help of Operation Rescue​ and Fr. Stephen Imbarrato we exposed New Mexico to the world as the "Late-Term Abortion Capital" a designation we coined based on our ground breaking research.