ACTION ITEM: OPPOSE NM TAX MONEY GOING TO SEX ED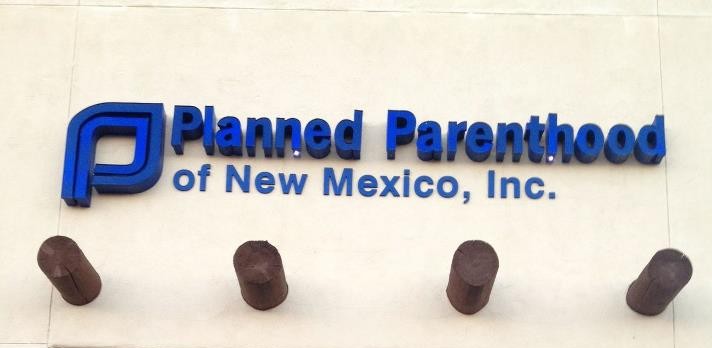 $500k Annually to Prevent Teen Births?
Action Needed Contact Committee Members NOW!
By Tara Shaver
Albuquerque, NM- On Tuesday, February 24th the Senate Public Affairs Committee will hear testimony on Senate Bill 137 sponsored by Linda Lopez. SB 137 titled "Prevention of Births Among Adolescents" which appropriates $500,000 a year to the NM Department of Health to implement statewide "programming" to prevent births among adolescents.
The Fiscal Impact Report for this bill gives further insight into what this "programming" entails. Apparently the funds will be utilized by the DOH Family Planning Program (FPP) which promotes population-based strategies: service learning and positive youth development programs, adult/teen communication programs, and comprehensive sex education programs.
Furthermore the report states that, "These strategies work in concert with clinical family planning services to prevent teen pregnancy. Clinical family planning services are provided in public health offices statewide and in some community and School-Based Health Centers (SBHC). Clinical services include birth control, counseling, and laboratory tests."
"This bill is merely a way to further indoctrinate adolescents with sex education that is well known for promoting casual "safe" sex as long as one is using birth control. Young people need proper direction and guidance on self worth, and to be taught that abstaining from sexual activity is the only way to prevent pregnancy 100% of the time," stated Bud Shaver.
Our last expose' on the University of New Mexico's radical abortion agenda included the fact that UNM also has a presence through School Based Health Centers. These centers are currently in two Albuquerque high schools, three middle schools, and one elementary school. The Adolescent Division of UNM proudly boasts that their "physicians are comfortable seeing teenagers with any sort of problem, from acne to contraception."
The pro-life community should also be concerned that Planned Parenthood may be a recipient of some of these funds. An undercover investigation conducted back in 2013 revealed that Planned Parenthood of New Mexico was willing to cover up the sexual exploitation of minors. In light of this Bud Shaver, issued the following statement, "Young girls in New Mexico cannot trust Planned Parenthood to do the right thing, so we are calling on New Mexico legislators to protect our young girls from sexual predators…and from Planned Parenthood!"
Listen to the Undercover call here:
We ask that you contact the committee members below and ask them to oppose SB 137. People of conscience should not be forced to foot the bill for sex education that will inevitably lead to more pregnancies among our youth. These pregnancies will then most certainly turn into tax funded medicaid abortions which will further perpetuate the culture of death in our state.
Please act now with a phone call and email to let your voice be heard. We encourage you to attend this hearing if possible tomorrow as well at 1:30 in the Santa Fe Roundhouse Rm 321.
Contact these committee members and ask them to OPPOSE SB 137.
SENATE PUBLIC AFFAIRS COMMITTEE
Title
Name
Party
Role
Sen. 505-986-4482
Gerald Ortiz y Pino: jortizyp@msn.com
D
Chair
Sen. 505-986-4260
Bill B. O'Neill: oneillsd13@billoneillfornm.com
D
Vice Chair
Sen. 505-986-4391
Jacob R. Candelaria: jacob.candelaria@nmlegis.gov
D
Member
Sen. 505-986-4276
Ron Griggs: ron.griggs@nmlegis.gov
R
Member
Sen. 505-986-4270
Daniel A. Ivey-Soto:

daniel.ivey-soto@nmlegis.gov

D
Member
Sen. 505-986-4274
Gay G. Kernan: ggkern@valornet.com
R
Member
Sen.505- 986-4856
Mimi Stewart: mimi.stewart@nmlegis.gov
D
Member
Sen. 505-986-4267
Craig W. Brandt: craig.brandt@nmlegis.gov
R
Ranking Member
"For government is God's servant for your good. But if you do wrong, be afraid, because it does not carry the sword for no reason. For government is God's servant, an avenger that brings wrath on the one who does wrong." Romans 13:4
Read more about Abortion in New Mexico here: Hispanics Targeted for Death by Abortion According to 2013 New Mexico Vital Statistics