Your Voice is Needed in Support of this Important SENATE Bill!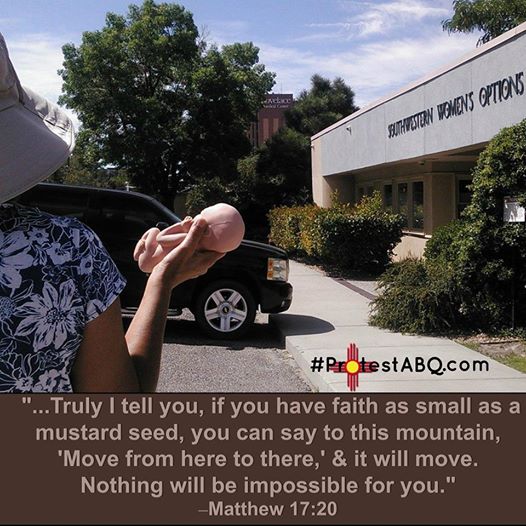 SB 437: Hospital Admitting Privileges Committee Hearing this Friday
Your voice is needed in support of this important bill!
By Tara Shaver
Albuquerque, NM- On Friday, February 27th SB 437 will be heard in the Senate Public Affairs Committee in Santa Fe. This PRO-LIFE bill needs your support through email, phone calls and in Santa Fe on Friday. Two other bills (Late Term Ban and Parental Notification) will also be heard in committee on Friday so it is imperative that everyone that is able comes up to speak in support of one of these bills.
SB 437 will be heard in Room 326 in the Roundhouse. Please be there before 1:00pm since this is a small room and we need as many people in support of this bill inside as possible.
SB 437 will provide the minimum protection and continuity of care that women deserve here in New Mexico. When life threatening abortion injuries occur, every second counts.
Hospital admitting privileges will ensure that the abortion provider will be held accountable to get proper care for women the fastest.
SB 437 will also prevent abortion providers in New Mexico from ditching their patients on local Emergency Rooms where other physicians are left in the dark about the woman's condition. This wastes precious time in diagnosing the problem and bringing in specialists to deal with it.
Please contact these committee members and ask them to support SB 437.
PHYSICIAN ADMITTING PRIVILEGES FOR ABORTIONS (SB 437)
Sponsored by Craig Brandt
The Physician Admitting Privileges for Abortions bill requires that abortionists obtain hospital admitting privileges at a hospital no more than thirty miles from the abortion facility.
SENATE PUBLIC AFFAIRS COMMITTEE
Title
Name
Party
Role
Sen. 505-

986-4482

Gerald Ortiz y Pino: jortizyp@msn.com
D
Chair
Sen. 505-

986-4260

Bill B. O'Neill: oneillsd13@billoneillfornm.com
D
Vice Chair
Sen. 505-

986-4391

Jacob R. Candelaria: jacob.candelaria@nmlegis.gov
D
Member
Sen. 505-

986-4276

Ron Griggs: ron.griggs@nmlegis.gov
R
Member
Sen. 505-

986-4270

Daniel A. Ivey-Soto: daniel.ivey-soto@nmlegis.gov
D
Member
Sen. 505-

986-4274

Gay G. Kernan: ggkern@valornet.com
R
Member
Sen.505-

986-4856

Mimi Stewart: mimi.stewart@nmlegis.gov
D
Member
"For government is God's servant for your good. But if you do wrong, be afraid, because it does not carry the sword for no reason. For government is God's servant, an avenger that brings wrath on the one who does wrong." Romans 13:4