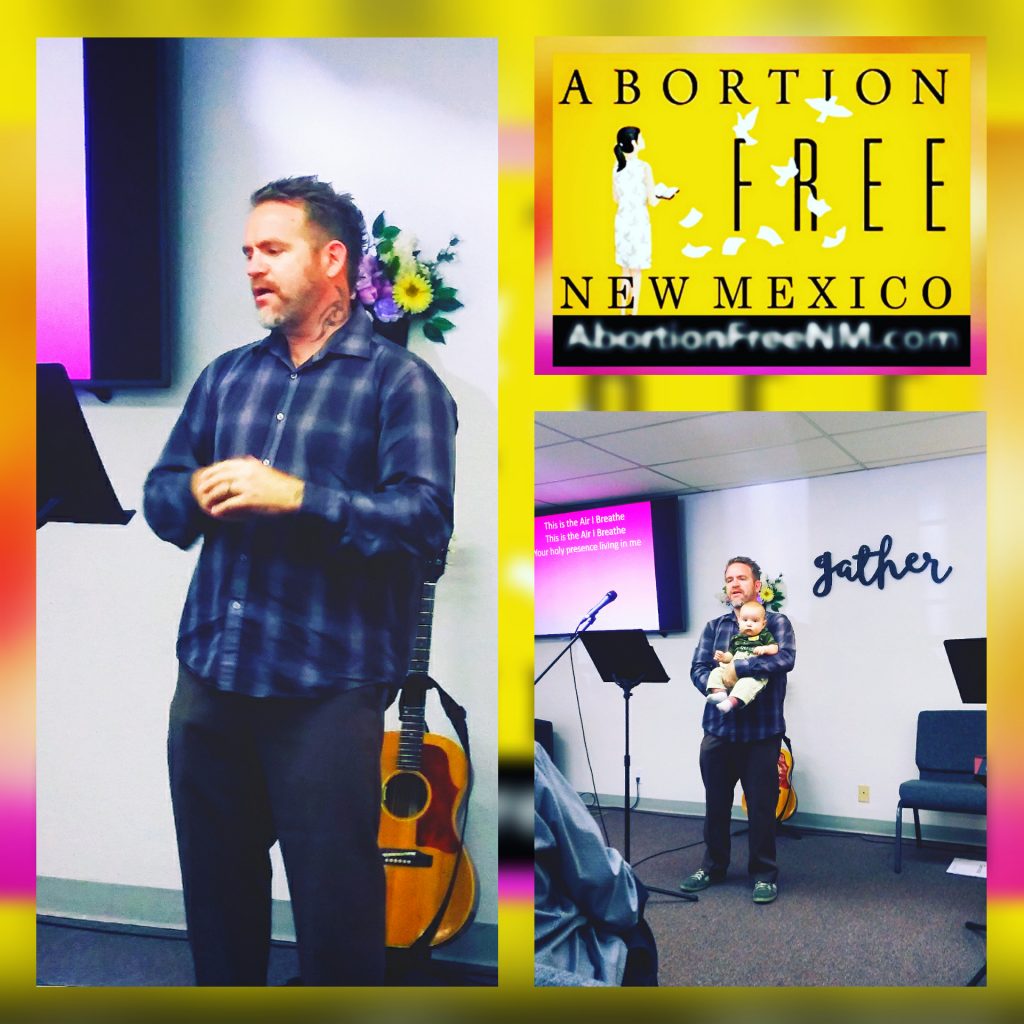 By Bud Shaver,
Albuquerque, NM.- In order to vote in the upcoming 2020 election, New Mexicans need to be registered to vote. According to NM Voter Group, there are 203,003 potential voters that are currently unregistered. We need to make sure that the Christian community is not sitting on the sidelines but is a strong and mobilized voting block who will support candidates that will represent our values.
It has been said that…
"Bad officials are elected by good citizens who don't vote."

Tara Shaver, of Abortion Free New Mexico, is currently a voter registration agent and is willing to come to your Church or local event and set up a Voter Registration table! Registering voters in the church setting is a great way to educate and mobilize those who may otherwise never have the opportunity to be registered.
Here's what's at stake:
All 42 seats in the New Mexico State Senate are up for election in 2020.
All 70 seats in the New Mexico House of Representatives are up for election in 2020.
Voters will elect three candidates to serve in the U.S. House of Representatives from each of the state's three congressional districts.
Voters in New Mexico will also elect one member to the U.S. Senate in the election on November 3, 2020. The election will fill the Class II Senate seat held by Tom Udall (D).
The general United States presidential election will also take place in 2020.
Our friend Lauren Handy of Mercy Missions D.C. revealed that the Planned Parenthood in our nations capital is registering women to vote in the lobby as they wait for their abortion appointments! If Planned Parenthood realizes the urgency of the upcoming election and is making sure that the women sitting in their abortion clinic waiting rooms are registered to vote, we need to be registering the Christians sitting in our church pews so they will be able to vote in the upcoming 2020 election!
Contact Tara Shaver if you would like us to come to your Church or Local Event to register voters for the upcoming 2020 election.
Email: Shavermissions@gmail.com

Thank you for standing with us for life and truth!
"Therefore we ought to support people like these, that we may be fellow workers for the truth." (3 John 1:8)